Check out a first look at a spiky-haired Henry Cavill and Dua Lipa in the Argylle spy TV series coming to the Apple Plus streaming service.
Cavill reunites with his Stardust director, Matthew Vaughn, on the show where Cavill sports a new hairdo.
Details about the series are being kept at a minimum, but it is known to be adapting Elly Conway's upcoming novel where it follows the world's greatest spy on a globe-trotting adventure that Mathew Vaughn is looking at as a new franchise (via Empire). The book synopsis offers the following description: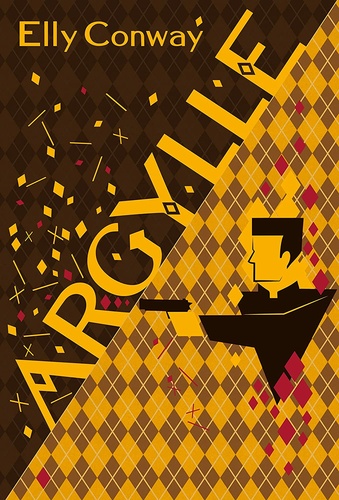 A luxury train speeding towards Moscow and a date with destiny.

A CIA plane downed in the jungles of the Golden Triangle.

A Nazi hoard entombed in the remote mountains of South-West Poland.

A missing treasure, the eighth wonder of the world, lost for seven decades.

One Russian magnate's dream of restoring a nation to greatness has set in motion a chain of events which will take the world to the brink of chaos. Only Frances Coffey, the CIA's most legendary spymaster, can prevent it. But to do so, she needs someone special. Enter Argylle, a troubled agent with a tarnished past who may just have the skills to take on one of the most powerful men in the world. If only he can save himself first…
Worth a mention is that this isn't obviously James Bond, but sounds similar.
"I needed someone who was born to play Bond — which Henry is — and then nick him before Bond did," Vaughn said in a recent interview. "He plays a larger-than-life action hero with a wink. It's very different from Kingsman."
According to IMDb, also starring in Argylle includes Bryce Dallas Howard, Ariana DeBose, Samuel L. Jackson, John Cena, Catherine O'Hara, Sam Rockwell, Bryan Cranston, Rob Delaney, and Jason Fuchs who also adapted the screenplay from the novel.
The book is expected out in September 2022.
Henry Cavill and Dua Lipa in Argylle: