The live-action He-Man and the Masters of the Universe movie from Sony has moved to Netflix and has cast Kyle Allen as the lead titular character.
Details include the flick will start filming this Summer and that Allen will play an orphan named Adam who discovers he is a prince destined to be the savior of a faraway land. He must quickly learn of his power and the importance of saving his true home from an evil force.
"Masters of the Universe is an iconic property that shaped the imaginations of an entire generation of kids with the message of becoming the best version of yourself. With our partners at Netflix, we look forward to showing audiences that anything can happen in Eternia. We are continuing to unlock this global franchise in new ways, and we can't wait to see Kyle battle it out with Skeletor in this epic live-action saga," said Robbie Brenner, head of Mattel Films and an executive producer on the movie.
The script is co-written by Adam and Aaron Nee (The Lost City) with David Callaham (Shang-Chi and the Legend of the Ten Rings), with the Nees also on board to direct; Brenner and Kevin McKeon will lead the project for Mattel Films; Todd Black, Jason Blumenthal and Steve Tisch are producing with DeVon Franklin.
"This movie has been 14 years in the making for us and our partners and we are so excited to tell an entirely new story… and share it with a global audience," added Black.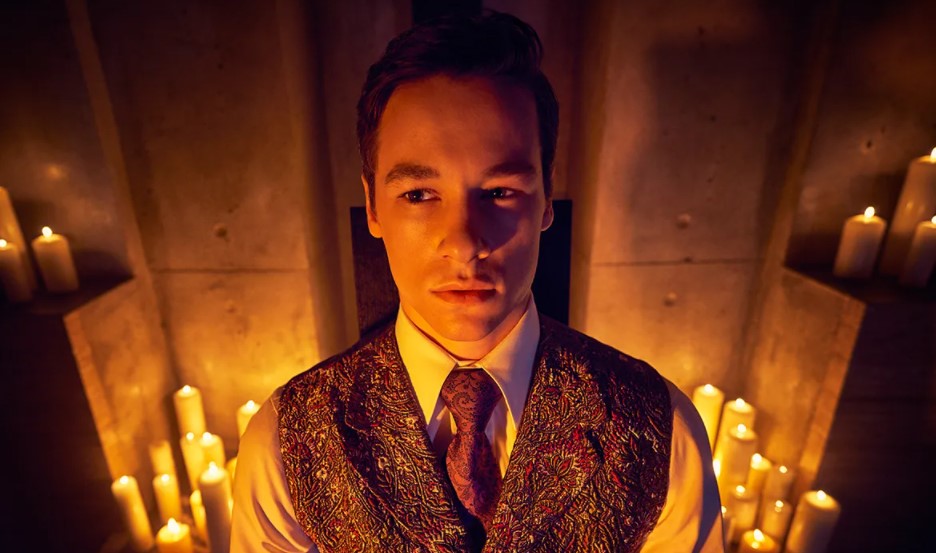 Kyle Allen has the Power of Grayskull
The 27-year-old Kyle Allen is known for West Side Story, The Path TV series, American Horror Story and has upcoming projects including Rosaline, The Greatest Beer Run Ever, and Space Oddity.
While not mentioned, we can guess that the He-Man version of Kyle Allen in the film will be put together through the use of CGI, perhaps similar to how Mark Ruffalo becomes the Hulk in the Marvel movies.
Netflix has also been the home of the He-Man animated series including the disappointing Masters of the Universe: Revelations series from Kevin Smith and Teddy Biaselli, and a new CGI He-Man and the Masters of the Universe series debuted last September.
He-Man first debuted as an action figure series back in 1983 and then became a hit animated show.
Noah Centineo was previously attached to the He-Man role and is now starring in Black Adam; rumors have offered both Chris Hemsworth and Henry Cavill were also up for He-Man.
(via Variety, Deadline)
Kyle Allen Instagram: