Footage leaked from the Masters of the Universe: Revelation Netflix series from Kevin Smith reveals the show is all about Teela and not He-Man, which is something that has been speculated for quite a while.
Earlier on Saturday, Netflix posted the "Masters of the Universe: Revelation Part 1" trailer; however, additional footage has made its way online revealing even more from the series.
I'm actually not sure if Netflix uploaded a different version of the trailer and then re-uploaded the current version, or if something else leaked, but a version online (watch below) shows that Teela becomes Man-At-Arms and leads the fight to defend Castle Grayskull.
Recall the earlier rumors that Masters of the Universe: Revelation was really all about Teela and not about He-Man, something Kevin Smith has publicly denied, but again, watching this leaked footage offers a different take in that the rumors are correct.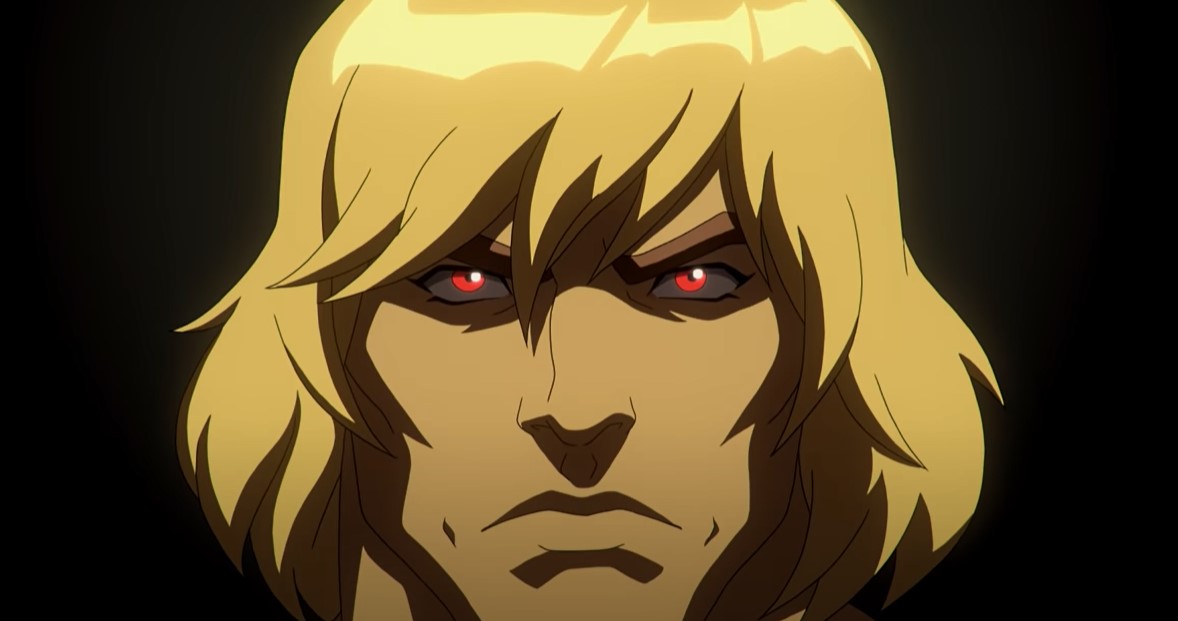 He-Man a bad guy?
New footage shows Teela defeating Tri-Klops, as Tri-Klops is a leader of some sort of group that worships technology and hates magic.
"The true power in Eternia has always been man's mastery of technology," says Tri-Klops.
Teela responds and proceeds to take out all the bad guys, "Sounds like you got more than a few screws loose. Happy to knock them back into place."
The footage then goes to the palace where King Randor gives Teela the title of Man-At-Arms, which seems to be a reward for possibly defeating Tri-Klops and his group.
Then the Sorceress mentally contacts Prince Adam and tells Adam that Grayskull is under attack; Adam proceeds to tell Man-At-Arms who tells everyone at the court that Grayskull needs defending.
"Lead us into battle, Man-At-Arms," Man-At-Arms tells Teela.
Teela responds lifting a sword, "For Eternia!"
The trailer and footage also apparently show that He-Man might become a bad guy, which would also explain why Teela takes over, more than likely in Part 2, and not only does Teela become Man-At-Arms, but fans are guessing the new He-Man and possibly the new Sorceress as well.
"The Final Battle Begins. Will the Guardians of Grayskull save Eternia and the fate of the entire Universe? The end is only the beginning. Masters of the Universe: Revelation Part 1 premieres July 23, only on Netflix," states the description on the official trailer released by Netflix (note: no mention of He-Man).
Masters of the Universe: Revelation leaked footage:
Masters of the Universe: Revelation Part 1 | Official Trailer | Netflix: