Marvel releases a first look at the upcoming Hawkeye series coming to Disney Plus featuring a pic of Hailee Steinfeld, who stars as Kate Bishop, and Jeremy Renner, who returns as Clint Barton.
It's also announced the series will be released on Nov. 24 with new episodes getting released on Wednesdays.
"[Kate is] a 22-year-old kid and she's a big Hawkeye fan," Renner filled in EWcom. "She has a wonderfully annoying and equally charming manner about her, because she's such a fangirl of Hawkeye. The relationship grows from that, but the biggest problem for Clint is Kate Bishop and the onslaught of problems that she brings into his life."
The article also points out that not only does Hawkeye mentor Kate, but Renner helped out Steinfeld in real life as well.
"That was always my role. Outside of acting in the thing, I was protecting her and giving her the CliffsNotes on how it goes with this kind of filmmaking: Green screen, superhero life, all that stuff," Renner said. "I just wanted to protect her, because there's a lot of physical stuff. She's a wonderful actress, a wonderful human, and I can't wait to see all the cool stuff that she's able to do."
Worth a mention is that the pic also follows the post-credit scene in Black Widow. Check that out below as well.
Hawkeye first look: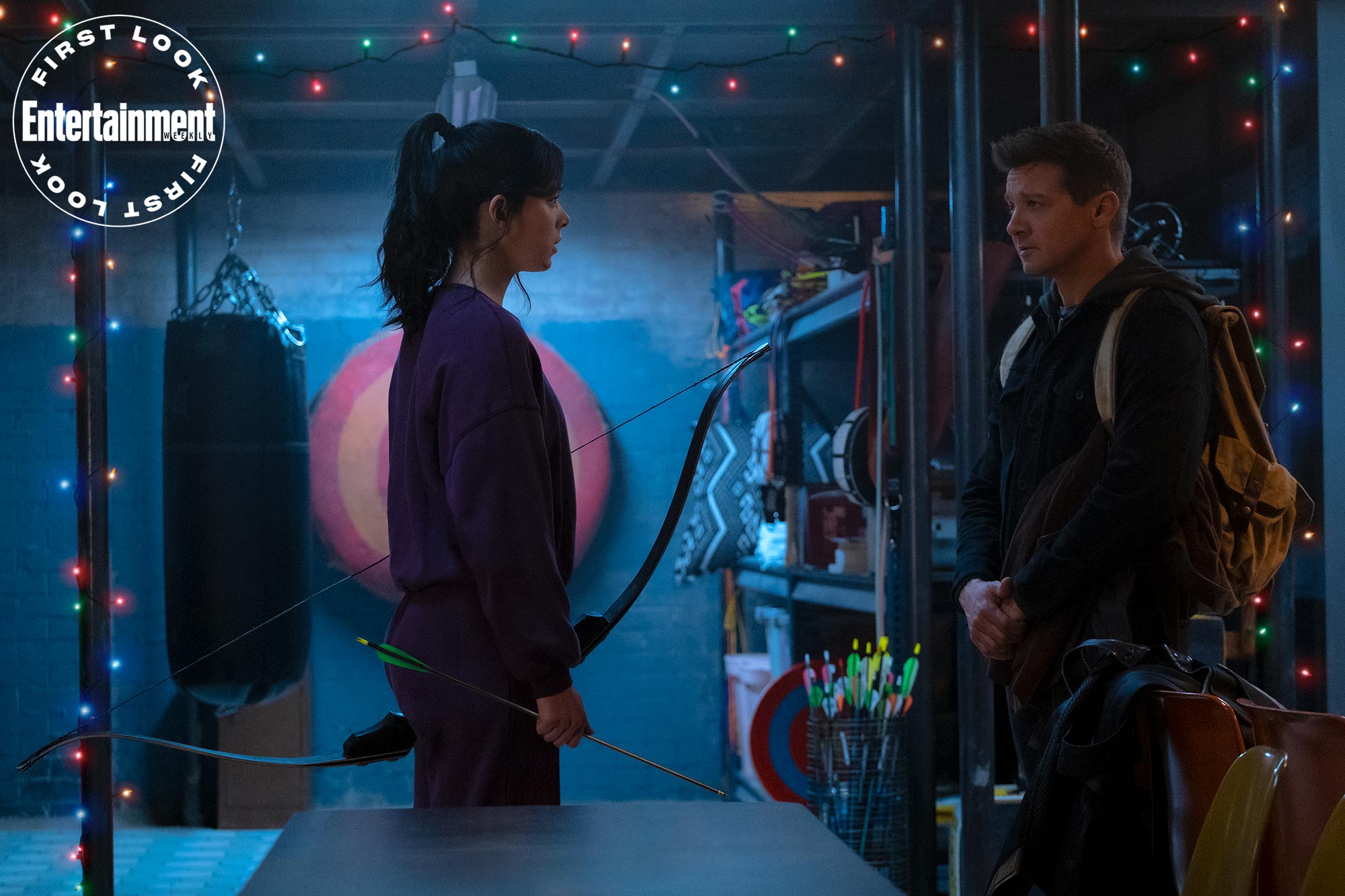 Black Widow post-credit scene: