The latest episode of the DC Universe Harley Quinn animated series makes fun of the fandom surrounding the Justice League Snyder Cut as well as Star Wars: The Last Jedi.
The clip seen below features two geeks in a basement who wear "Release the Snyder Cut" and "The Last Jedi Is Not Canon" t-shirts as they argue over the Harley Quinn series.
The Snyder Cut guy questions why his friend would want to watch the show, but for "some reason," the Snyder Cut guy knows all about it, as the end of the first season saw Batman put into a coma, with the new episode featuring Batman waking up.
To boot, the new episode only features Batman and not Harley Quinn which further fuels the fandom menace.
The Snyder Cut dude even mentions how Harley Quinn uses her "Mary Sue powers" and insinuates the show is for 12-year-old girls.
He also questions why he would want to watch a show without Batman in Gotham City, where the Star Wars guy points out he watched the Gotham series.
While the clip could be looked at as making fun of fans, at least it recognizes the Snyder Cuts and its fans, and it's not wrong about Star Wars: The Last Jedi as The Rise of Skywalker fixed everything (or tried to).
New episodes of Harley Quinn hit DC Universe on Fridays.
Harley Quinn "Batman's Back" clip: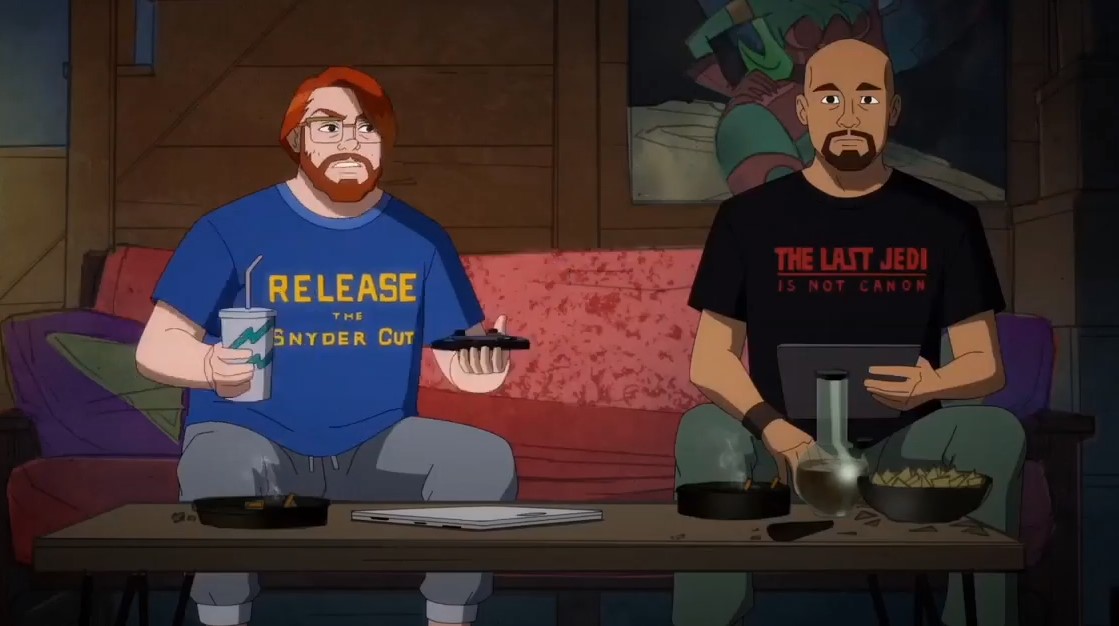 (via EW)