Right in time for the release of the new James Gunn movie in May, Marvel Comics is relaunching Guardians of the Galaxy yet again with a brand new #1.
Marvel released a trailer to promote the April release which teases Grootfall where the comic book will send the team into an uncharted, lawless area of space filled with never-before-visited planets and undiscovered alien species.
Watch the trailer below.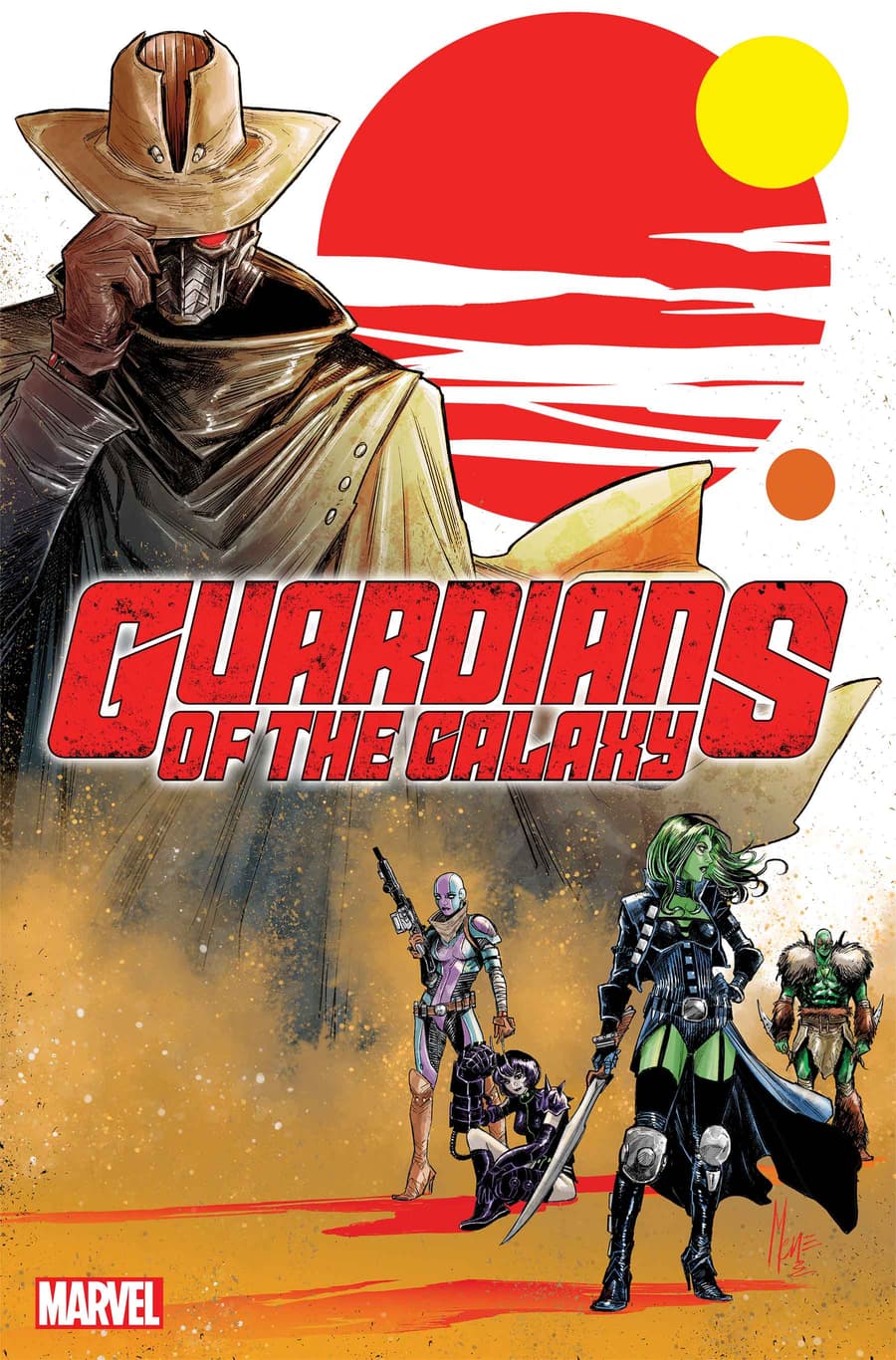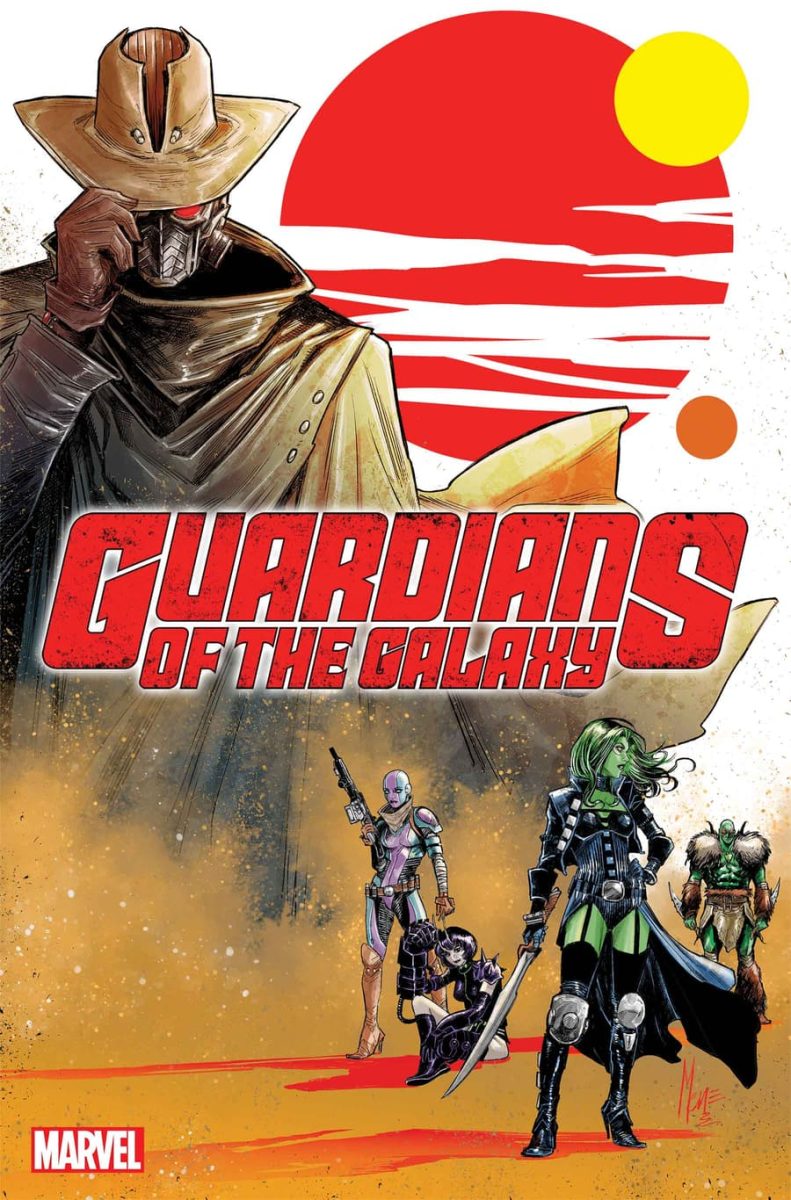 "Welcome to a whole new era for the Guardians of the Galaxy"
According to info, Star-Lord, Gamora, Drax, Nebula, and Mantis attempt to outrun the tragedy of Grootfall, a mysterious phenomenon involving their beloved teammate where they will find themselves at a terrible crossroads that leaves the Folds' fate hanging in the balance.
"Welcome to a whole new era for the Guardians of the Galaxy, riding like mad through an endless alien dust storm of sun-soaked tragedy, intense violence, and deeply dysfunctional heroes," co writer Jackson Lanzing said in a statement to Marvel.com. "The optimistic peacekeepers that defeated the reborn Olympian Gods and overcame The Last Annihilation have fallen about as far as they possibly could—and now Peter Quill and what remains of his found family will have to fight like hell in a new western-fueled frontier to find a scrap of forgiveness. After all, the Guardians are a fire—and a fire only ends one way."
Guardians of the Galaxy #1 hits stores April 12 from Collin Kelly and Jackson Lanzig with art by Kevin Walker who did art on Annihilation: Nova.
Here is the description:
One year ago, the Guardians of the Galaxy were destroyed. Their optimistic future shattered by the betrayal of one of their own. Now they ride the space lanes of a lawless corner of the galaxy, trying to outrun their tragedy. Can they rediscover their heroism and humanity on the bleakest frontier? Can they forgive the failures of their past? Or will they fade into the dark, eternally unforgiven? Writers JACKSON LANZING and COLLIN KELLY (CAPTAIN AMERICA: SENTINEL OF LIBERTY) team up with artist KEV WALKER (PREDATOR) for a Guardians story like no other!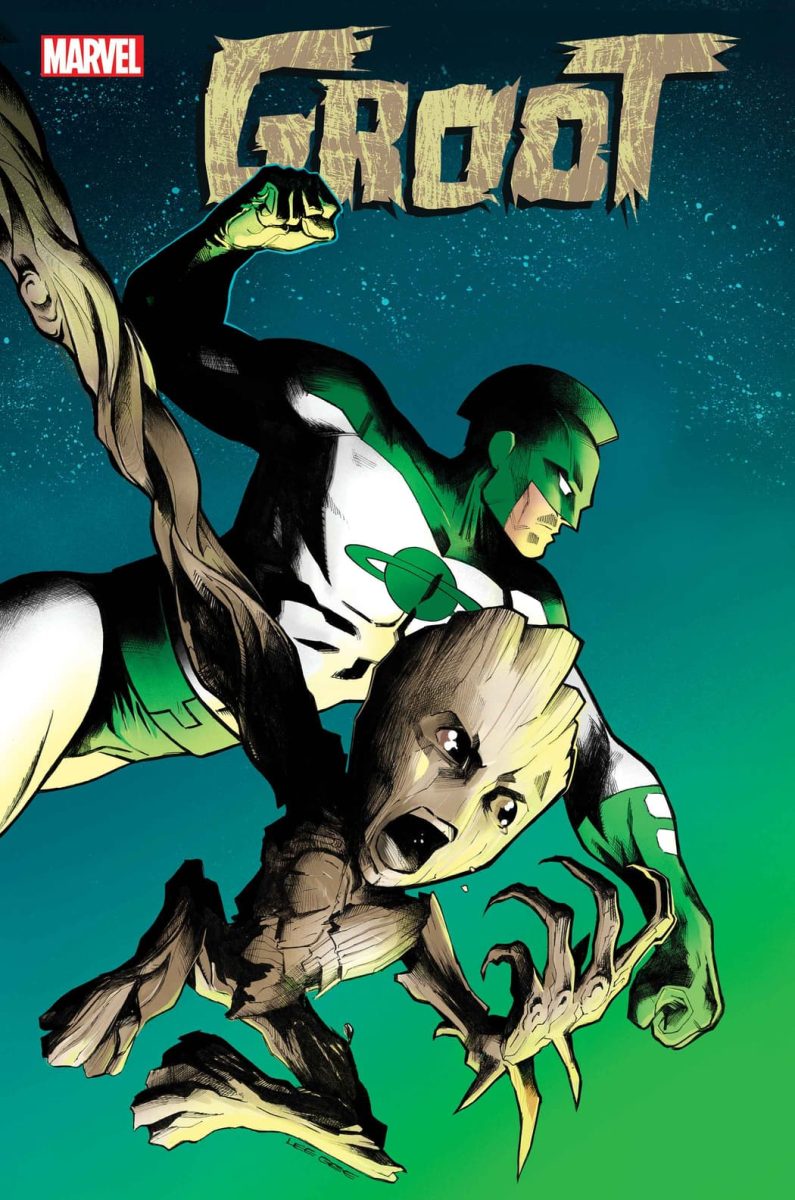 Dan Abnett returns to Groot
Dan Abnett who wrote the stellar 2008 Guardians of the Galaxy comic book that inspired the MCU movies is also writing the Groot limited series which explores Groot's never-before-seen origin. Groot #1 gets released on May 3.
"I am Groot! No, that's not right… I am delighted to be back WITH Groot for this series that will explore his early life and adventures, reveal some secrets of his home and his people, introduce some fantastic new characters, reveal a couple of big secrets… and also guest star some VERY unexpected Marvel characters," Abnett filled in Marvel.com. "So it's back to the future for a blast from the past…. no, that's not right either… If you like Marvel Cosmic, you're going to LOVE this."
Here is the description:
Monster, Hero, Guardian…Groot!

Before he was a Guardian of the Galaxy… before the Grootfall… young Groot lived a life of tranquility on his serene home world. But when monstrous invaders attack his planet, Groot must accept his heroic destiny!

Will this destiny lead him to come to blows with a young Kree soldier by the name of Mar-Vell? Join writer Dan Abnett (Guardians of the Galaxy) and artist Damian Couceiro (The Amazing Spider-Man 2099, X-Force) as they reveal never-before-seen moments of Groot's origin and first adventure through the galaxy!
Watch the trailer: