The Guardians of the Galaxy 3 Rotten Tomatoes Score is in and it happens to be the lowest of the three movies from director James Gunn.
The first movie released back in 2014 has a 92%, the second in 2017 has an 85%, and the Guardians of the Galaxy 3 Rotten Tomatoes Score is currently at a 78% with 105 reviews posted.
The Audience Score will made available once the flick gets officially released this weekend where fans seem to favor the first one at 92% compared to the sequel's 87%.
The box office opening projections range from $110 million to $130 million, and with James Gunn now in charge of DC, it will be interesting to see how well Guardians of the Galaxy 3 does at the box office (Vol. 2 opened over $146 million) especially following Ant-Man and the Wasp: Quantumania bombing. Marvel needs a win.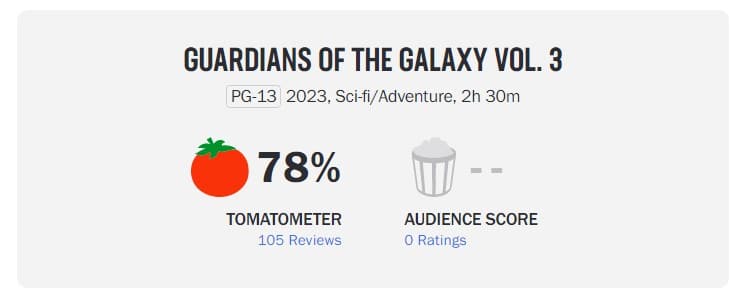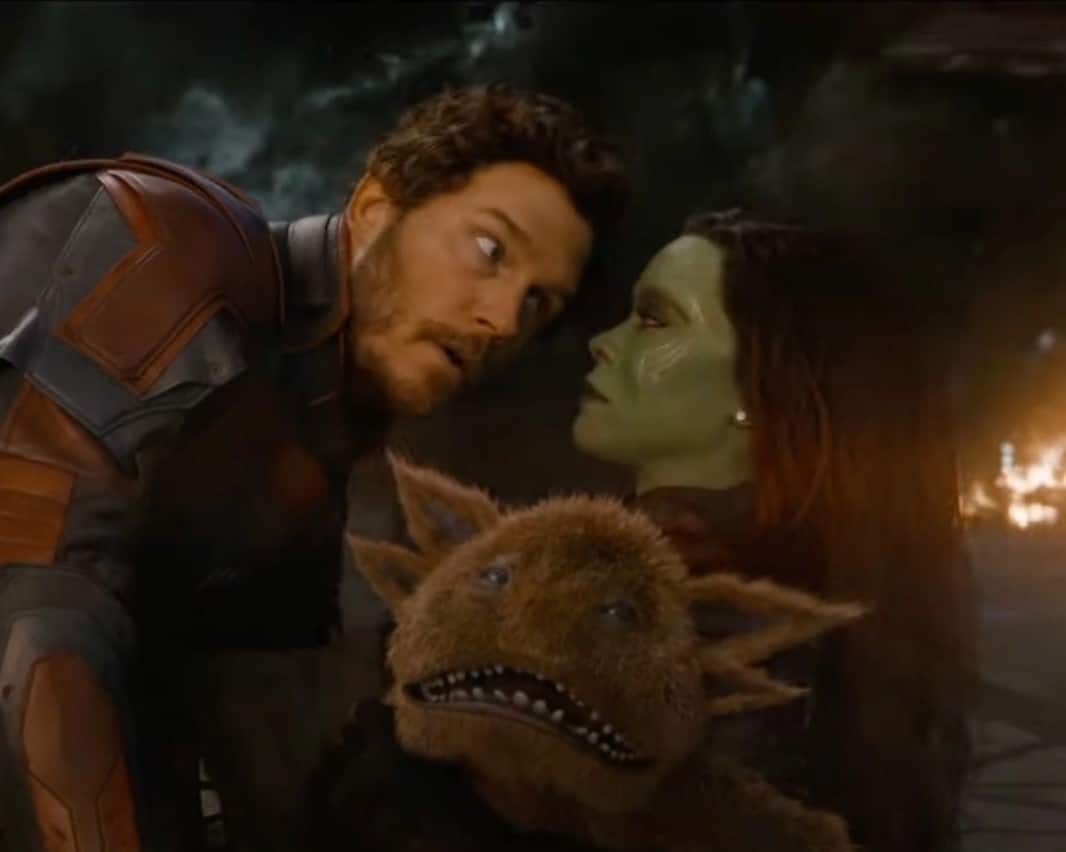 What do the Guardians of the Galaxy 3 reviews say?
The reviews are actually all over the place as some said they liked it better than the second movie, but on the flip side, the negative reviews blasted the film and even mention animal cruelty.
A top critic from Mashable wrote, "I regret to inform you that the Guardians of the Galaxy as you know them are dead. What remains in Guardians of the Galaxy, Vol. 3 are flickering remnants of fun times, but mostly maudlin bullshit."
Reeling Reviews mentioned animal cruelty: "Gunn falls into the usual Marvel trap, his climax overblown and overlong in a film whose 2 ½ hour running time could have easily been condensed to better overall effect, and that, along with some brutal animal cruelty, will make this rough sledding."
As did The Establishing Shot: "What was previously a rollicking, broadly caricatured & kid-friendly superhero series completes its trilogy with an overwrought epic stuffed with neck-breaking violence, a vicious, one-note villain, and so much animal cruelty, it felt like a sucker punch."
Element of Madness liked the flick: "Since 'Vol 1.,' Gunn has been trying to teach us this lesson, but we weren't ready to hear it. Now, with the conclusion to his space odyssey, we're ready to receive his message and it's one of warmth, love, and second chances."
Emily Wheeler also says it's "the best MCU movie in years."
Inverse also liked what they saw: "Guardians of the Galaxy Vol. 3 brims with animalistic fury and human complexity, beautifully expanding upon the series' foundational theme of found families."
The film stars Chris Pratt, Zoe Saldana, Dave Bautista, Karen Gillan, Bradley Cooper, Vin Diesel, Sean Gunn, Pom Klementieff, with Will Poulter and Chukwudi Iwuji.