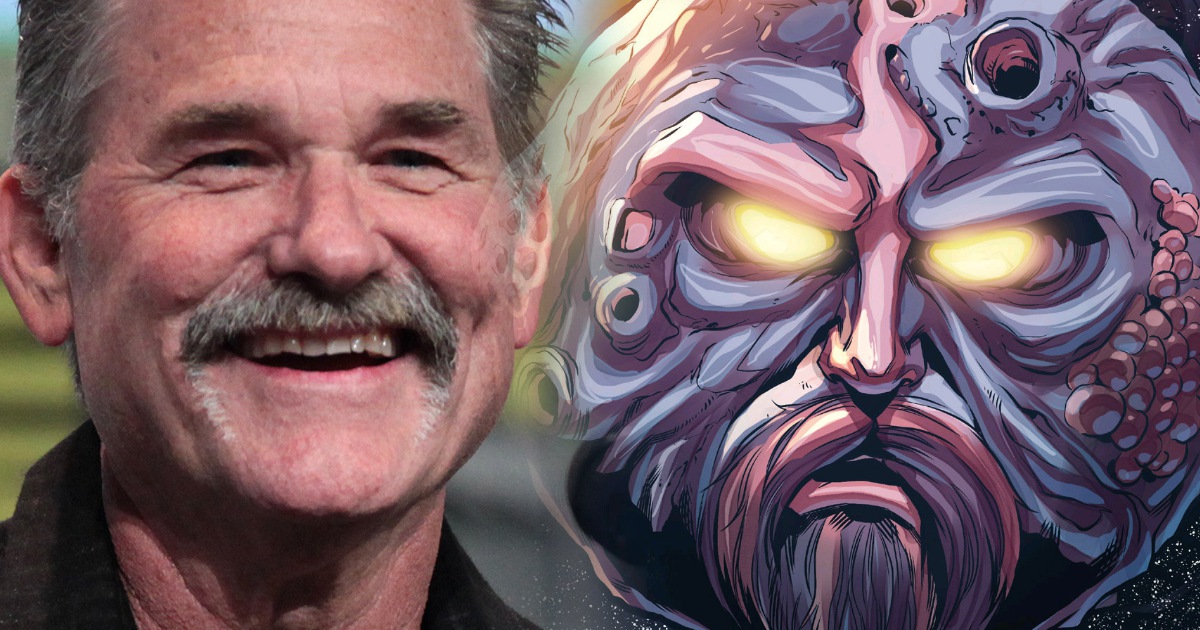 We get our best yet look at Ego in Guardians of the Galaxy 2 as action figures have hit the net.
The image below features Chris Pratt's Star-Lord and Kurt Russell's Ego from a Hasbro Marvel Legends action figure line for Guardians of the Galaxy 2. Ego happens to be the father of Peter Quill in the movie.
Funko figures also offered a look at Kurt Russell as Ego.
The annual Toy Fair is taking place this weekend. Spider-Man: Homecoming figures have also been revealed.
Update: It's a two-pack priced at $39.99 available in August. Here is the description:
GOTG Vol. 2 Marvel Legends Star-Lord and Ego Action Figures:
Roguish and unpredictable, Ego and Star-Lord share many of the same qualities as father and son. But when it comes to defending the galaxy as each sees fit, their approaches unquestionably differ. Imagine sending Ego and Star-Lord into Guardians of the Galaxy action with this 6-inch scale figure 2-pack from the Marvel Legends Series. With the Marvel Legends Series, both kid and adult Marvel fans can start a legendary collection of comic- and movie-based Marvel characters. The Marvel's Ego and Star-Lord figures are highly articulated and feature a movie-inspired design, making them an awesome cosmic addition to the Marvel Legends Series. Ages 4 and up.
"Guardians of the Galaxy Vol. 2" has a May 5, 2017 release starring Chris Pratt, Zoe Saldana, Dave Bautista, Karen Gillan, Bradley Cooper, Vin Diesel, Michael Rooker and Sean Gunn. New cast members include Pom Klementieff, Elizabeth Debicki, Chris Sullivan and Kurt Russell.
Synopsis:
Set to the all-new sonic backdrop of Awesome Mixtape #2, "Guardians of the Galaxy Vol. 2" continues the team's adventures as they unravel the mystery of Peter Quill's true parentage.