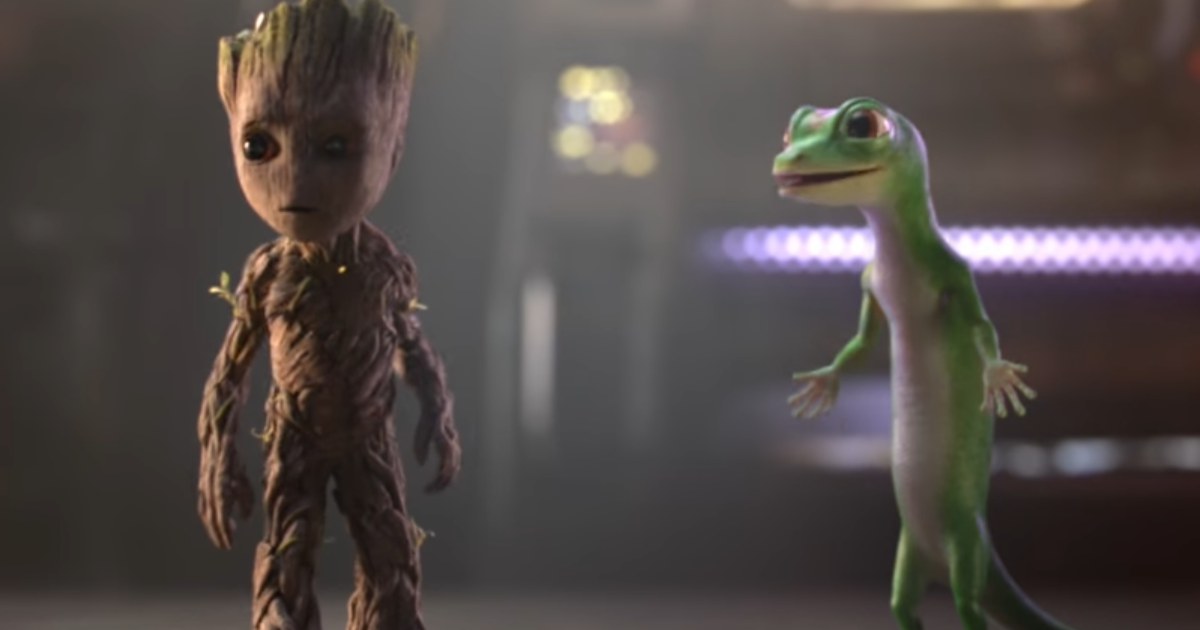 What was once a bad a– character in the comics has now become a shadow of its former self, to say the least.
Some fans have been complaining about Baby Groot just being a marketing gimmick for Guardians of the Galaxy 2, and while James Gunn might not think so, it seems pretty clear the Disney execs do.
Case in point is the following Guardians of the Galaxy 2 and Geico spot, which you have to admit comes off a bit cringe-worthy as it teams Baby Groot with the Geico Gecko.
What's next? Baby Groot teaming with The Muppets?
"Guardians of the Galaxy Vol. 2" has a May 5, 2017 release directed by James Gunn starring Chris Pratt, Zoe Saldana, Dave Bautista, Karen Gillan, Bradley Cooper, Vin Diesel, Michael Rooker and Sean Gunn. New cast members include Pom Klementieff, Elizabeth Debicki, Chris Sullivan and Kurt Russell.
Synopsis:
Set to the all-new sonic backdrop of Awesome Mixtape #2, "Guardians of the Galaxy Vol. 2" continues the team's adventures as they unravel the mystery of Peter Quill's true parentage.