Marvel Comics has released a Guardians of the Galaxy #13 trailer which might feature what could be the Cosmic Avengers as the video description teases "the New Age of Space is here."
The Guardians of the Galaxy will now be made up of seventeen characters, with a whole lot of LGBTQ representation and impersonators (how are there two sets of Quantum Bands and two Quasars???), so hopefully, it turns out good. I haven't been a fan of Al Ewing, but Timelord has enjoyed Ewing's Guardians of the Galaxy at least.
We also see Doctor Doom joined the Guardians for some reason.
Marvel also recently released the solicit for June's Guardians of the Galaxy #15 where Nova will apparently battle none other than Magneto!
And Marvel Comics also announced a Guardians of the Galaxy Annual for August that guest stars the "Prince of Power" as part of the Infinite Destinies crossover which sounds like a reboot to line the comics with the MCU as it features the Infinity Stones: "The greatest power in the universe has reinvented itself – The Infinity Stones will be revealed in 'Infinite Destinies' as iconic and new characters clash setting up 'Infinity Score' in Black Cat and the destruction or reinvention of the Marvel Universe after that!"
Check out the art and info below for issues 13, 14, and 15.
Guardians of the Galaxy #13 goes on sale in April.
Guardians of the Galaxy #13 trailer: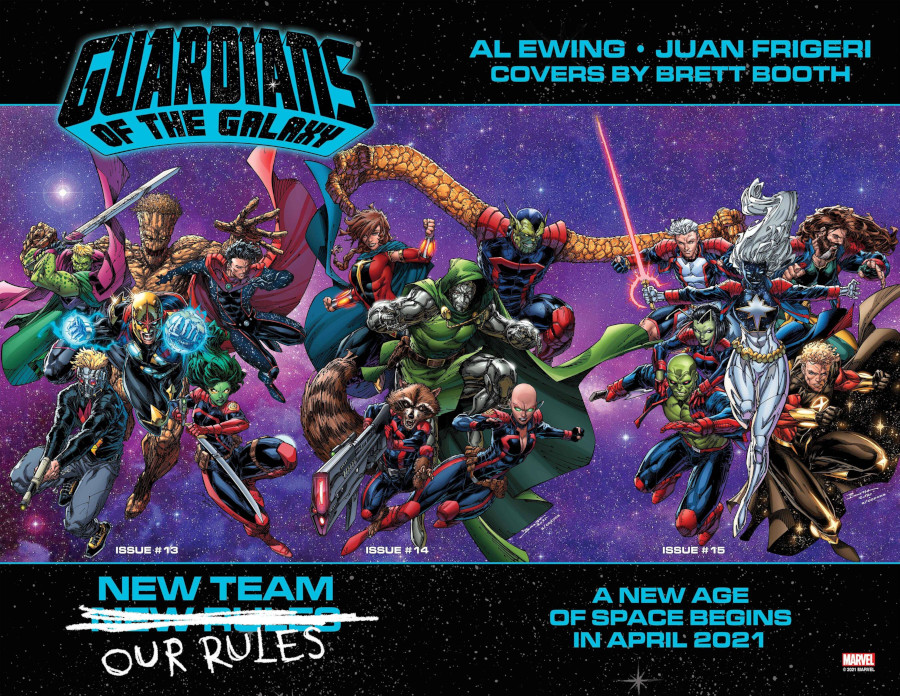 Guardians of the Galaxy characters:
Hulkling
Star-Lord
Groot
Nova
Wiccan
Gamora
Quasar (Avril Kincaid)
Rocket Raccoon
Doctor Doom
Super Skrull
Moondragon
Marvel Boy
Mantis
Drax
Phyla-Vell
Hercules
Quasar (Wendell Vaughn)
Guardians of the Galaxy #13
AL EWING (W) • JUAN FRIGERI (A) • COVER BY Brett Booth
Variant Cover by JUNGGEUN YOON
Variant Cover by RON LIM
Variant cover by Peach Momoko
DEADPOOL 30TH VARIANT COVER BY ROB LIEFELD
REBORN VARIANT COVER BY TBA
A NEW AGE OF SPACE STARTS HERE!
They were soldiers, misfits, mercenaries, thieves and a family. They were heroes… but times have changed. The galaxy no longer needs heroes.
It needs super heroes! Now, when the call goes forth – whether it's from a stranded team of planetary explorers or Emperor Hulkling and his Kree/Skrull Alliance – the Guardians of the Galaxy answer!
The New Age of Space brings a new artist! New headquarters! New costumes! New teammates! And an all-new enemy you'll have to see to believe! Get on board, true believer – it's going to be the ride of your life!
40 PGS./Rated T …$4.99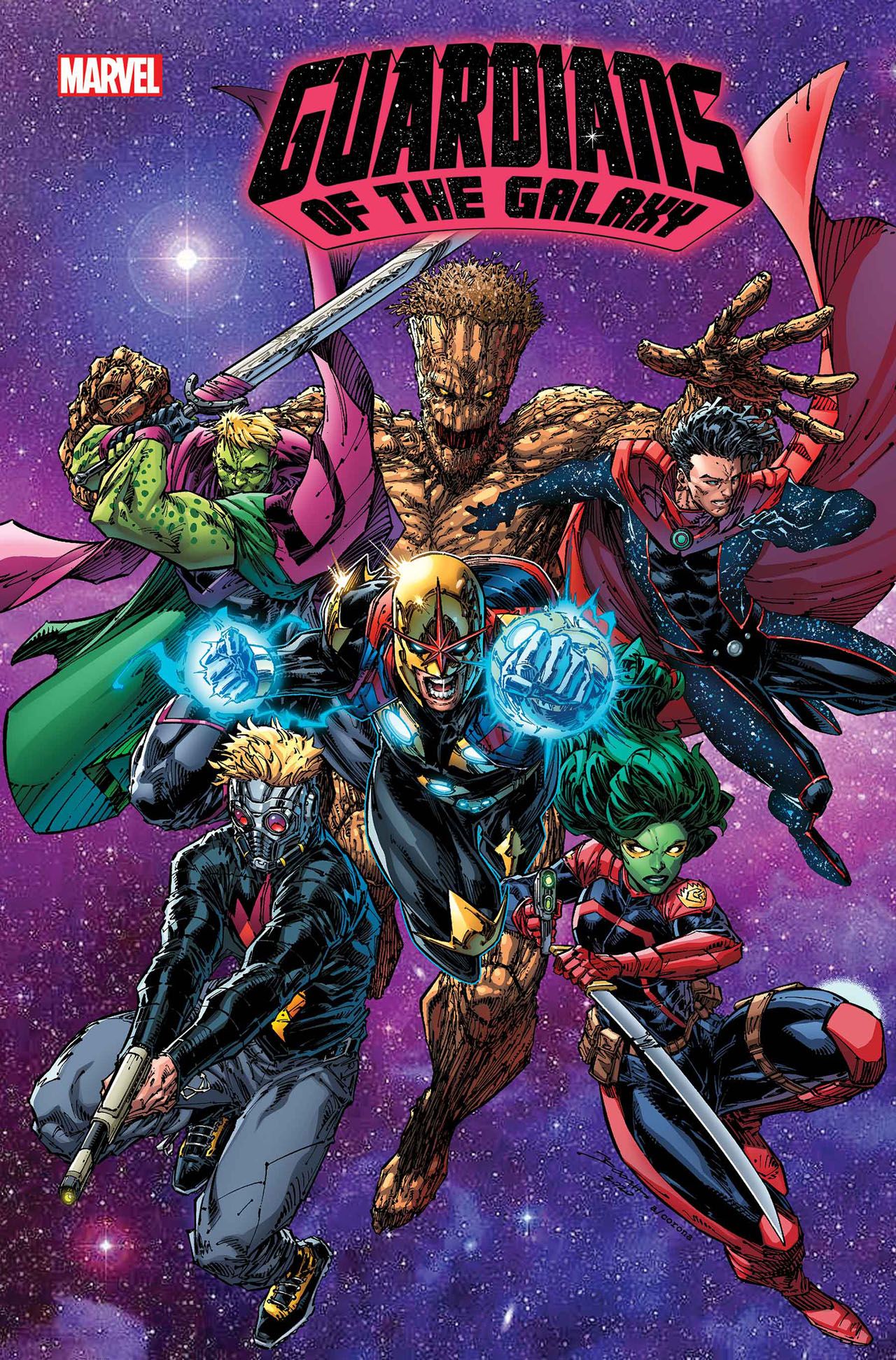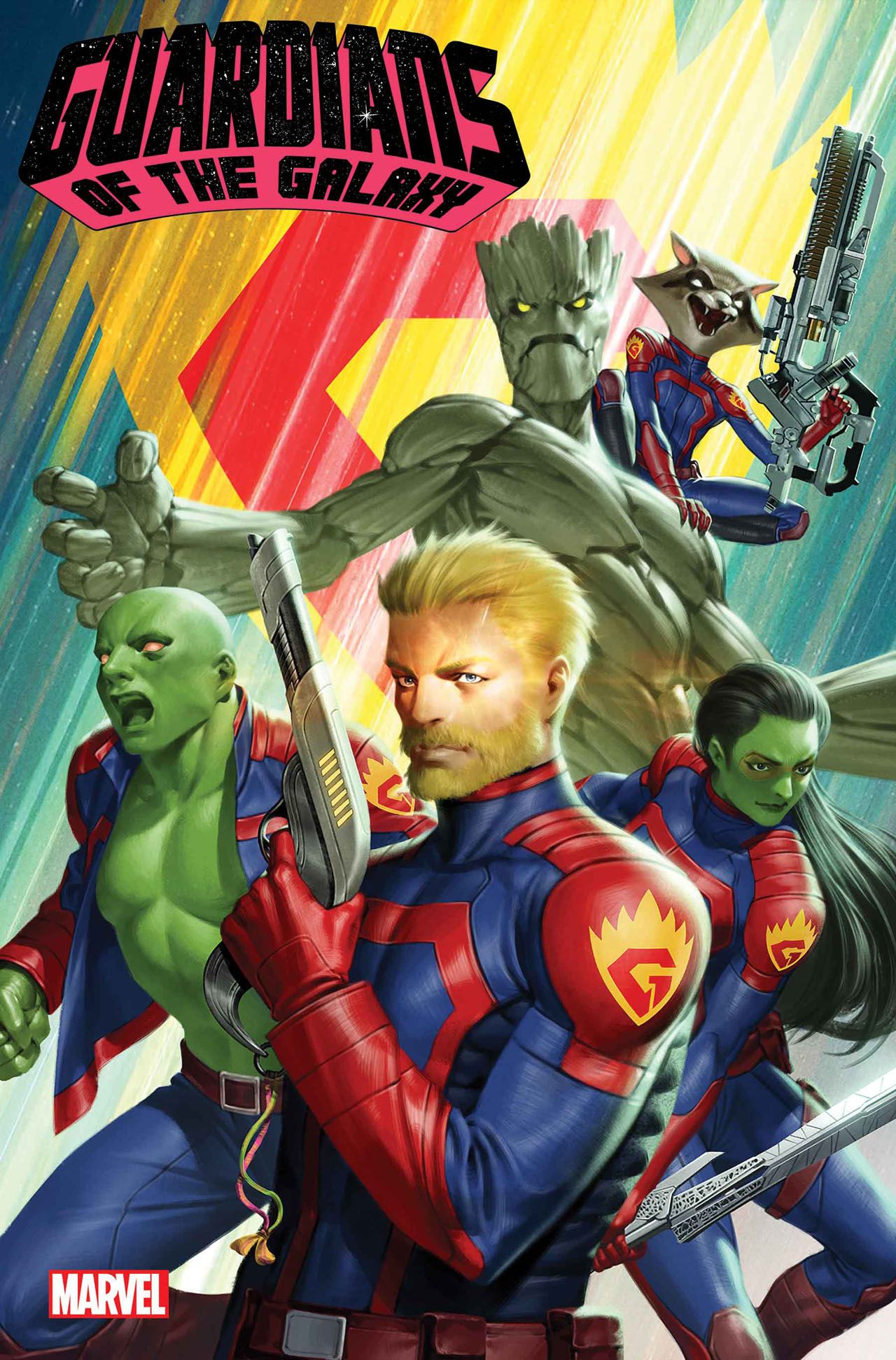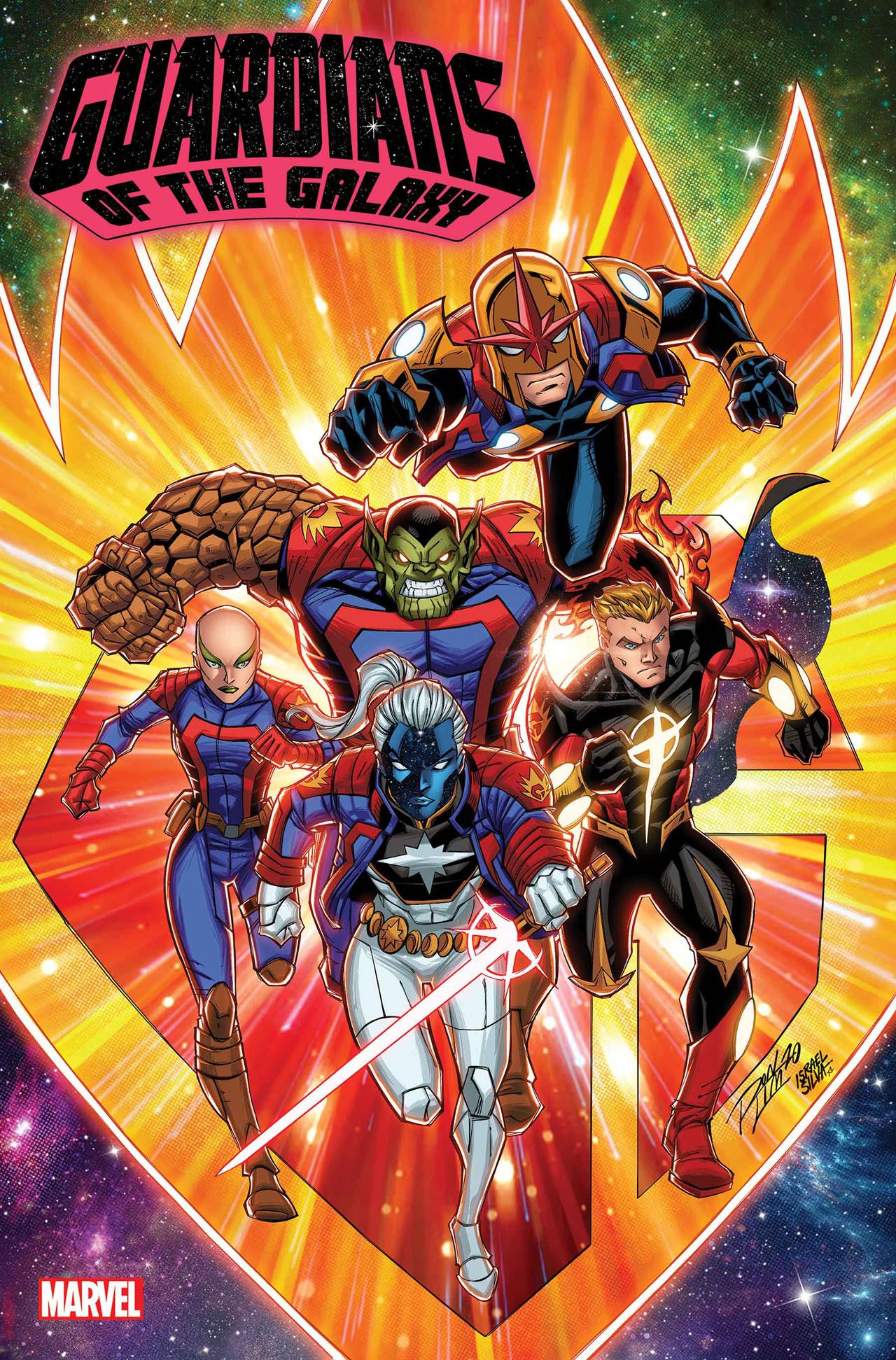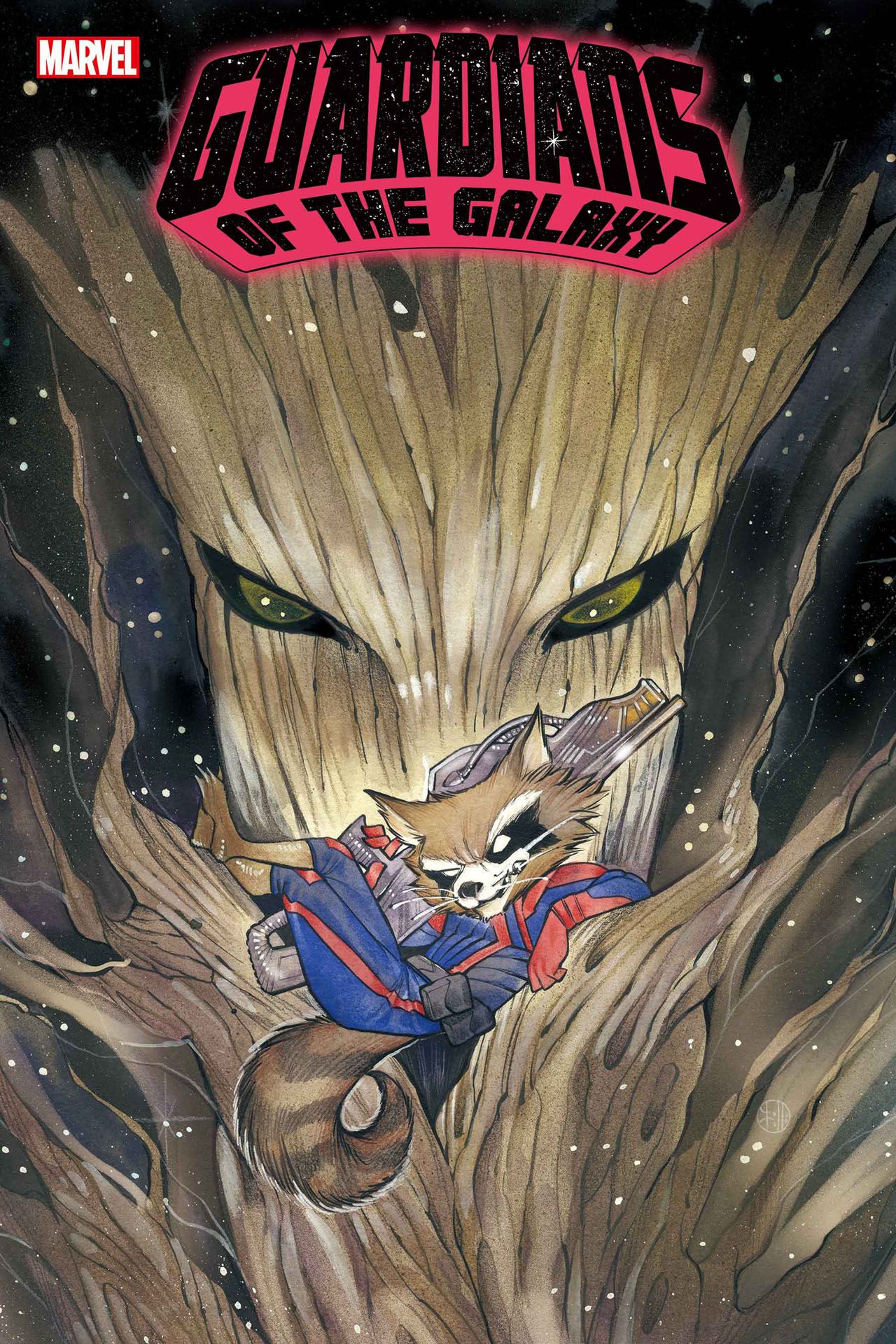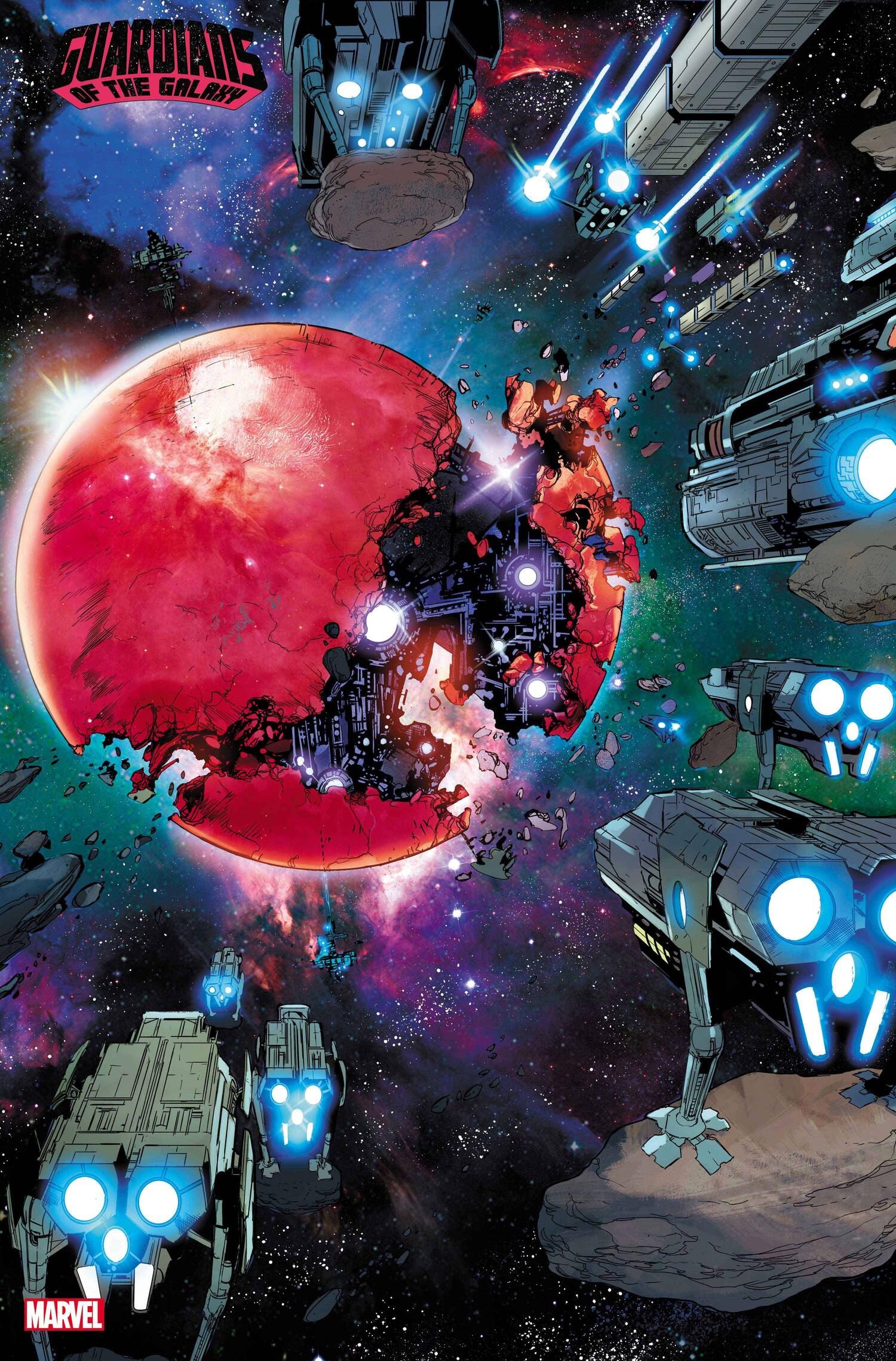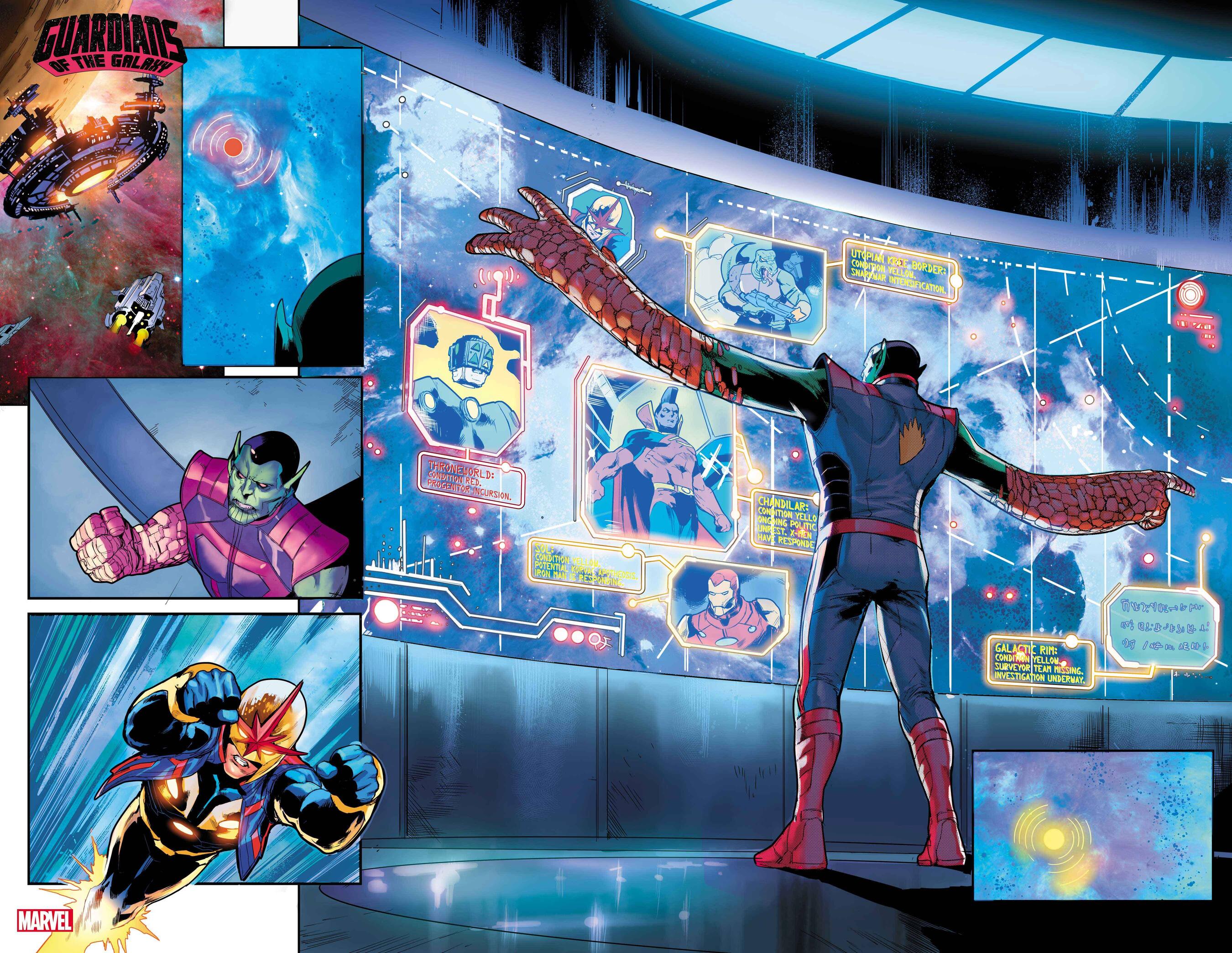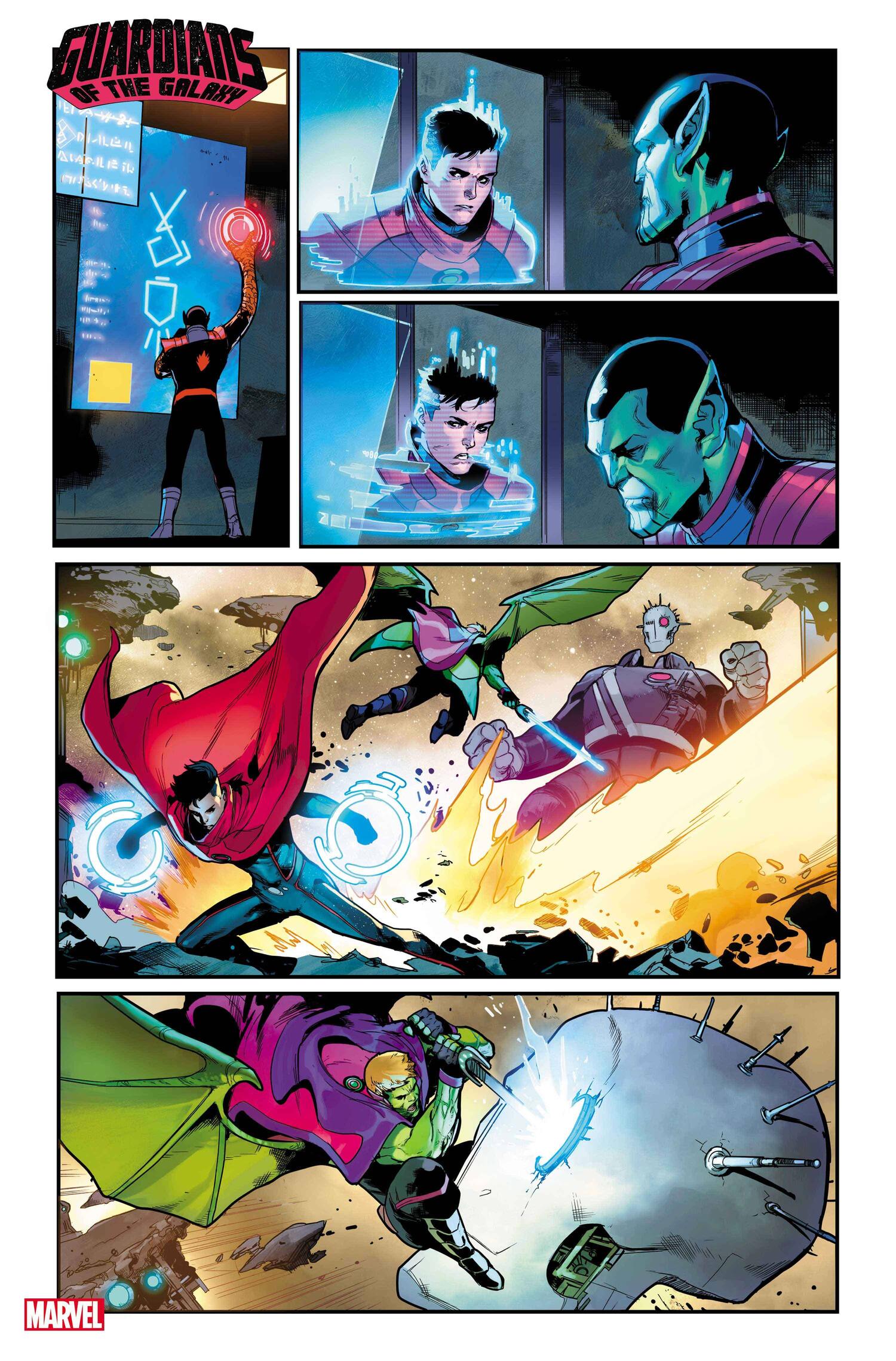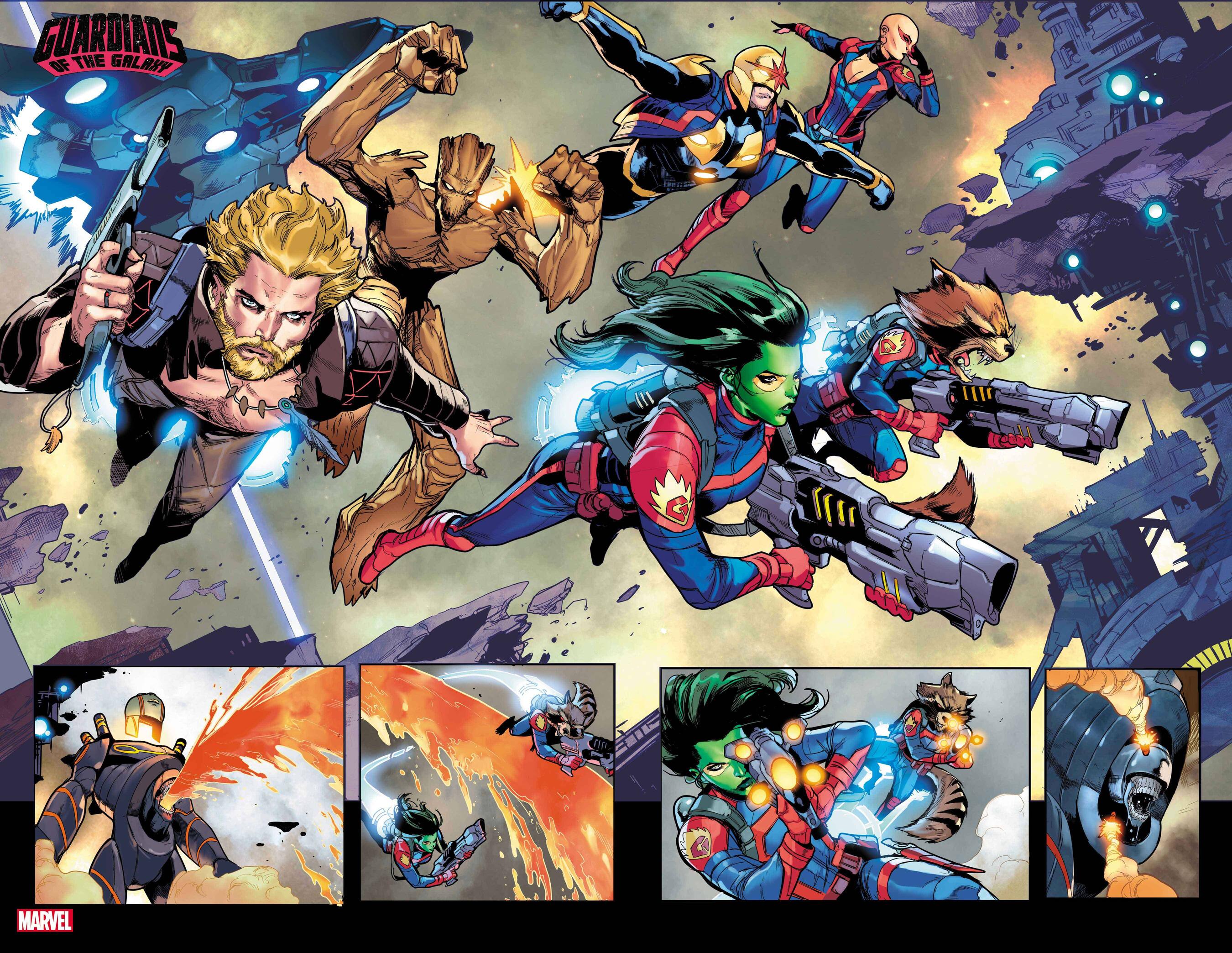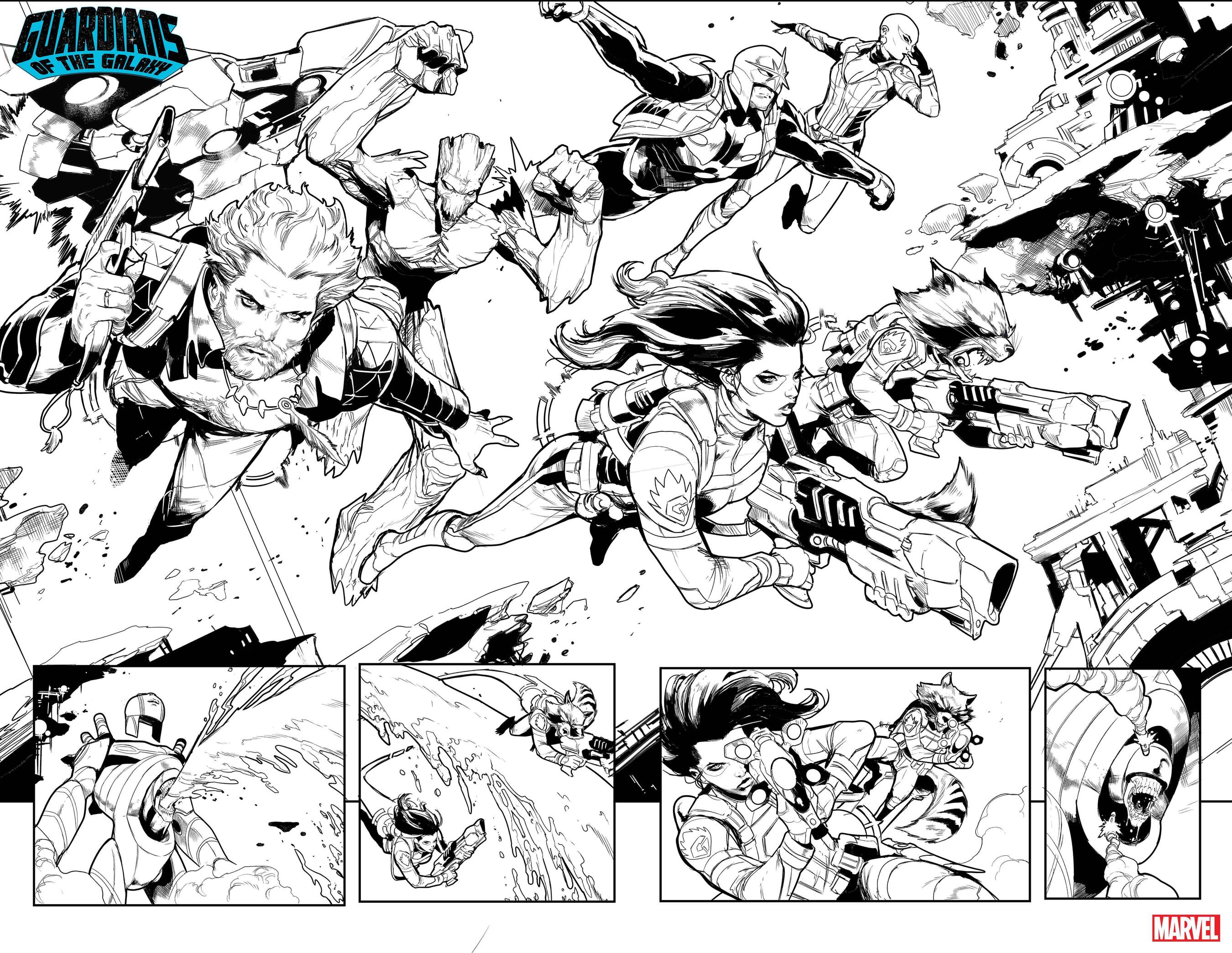 GUARDIANS OF THE GALAXY #14
AL EWING (W) • JUAN FRIGERI (A) • Cover by BRETT BOOTH
Variant cover by Rian Gonzales
PREDATOR VARIANT COVER BY CHRIS SPROUSE
A WHOLE GALAXY OF TROUBLE!
• As half the team defends the Kree/Skrull Throneworld against a deadlier threat than they've ever faced before…
•…the other half investigates a terrifying sacrificial cult on a mysterious planet…with the power to plunge the universe into war.
• Plus: A new space hero…joins…the team…
•…No way.
32 PGS./Rated T+ …$3.99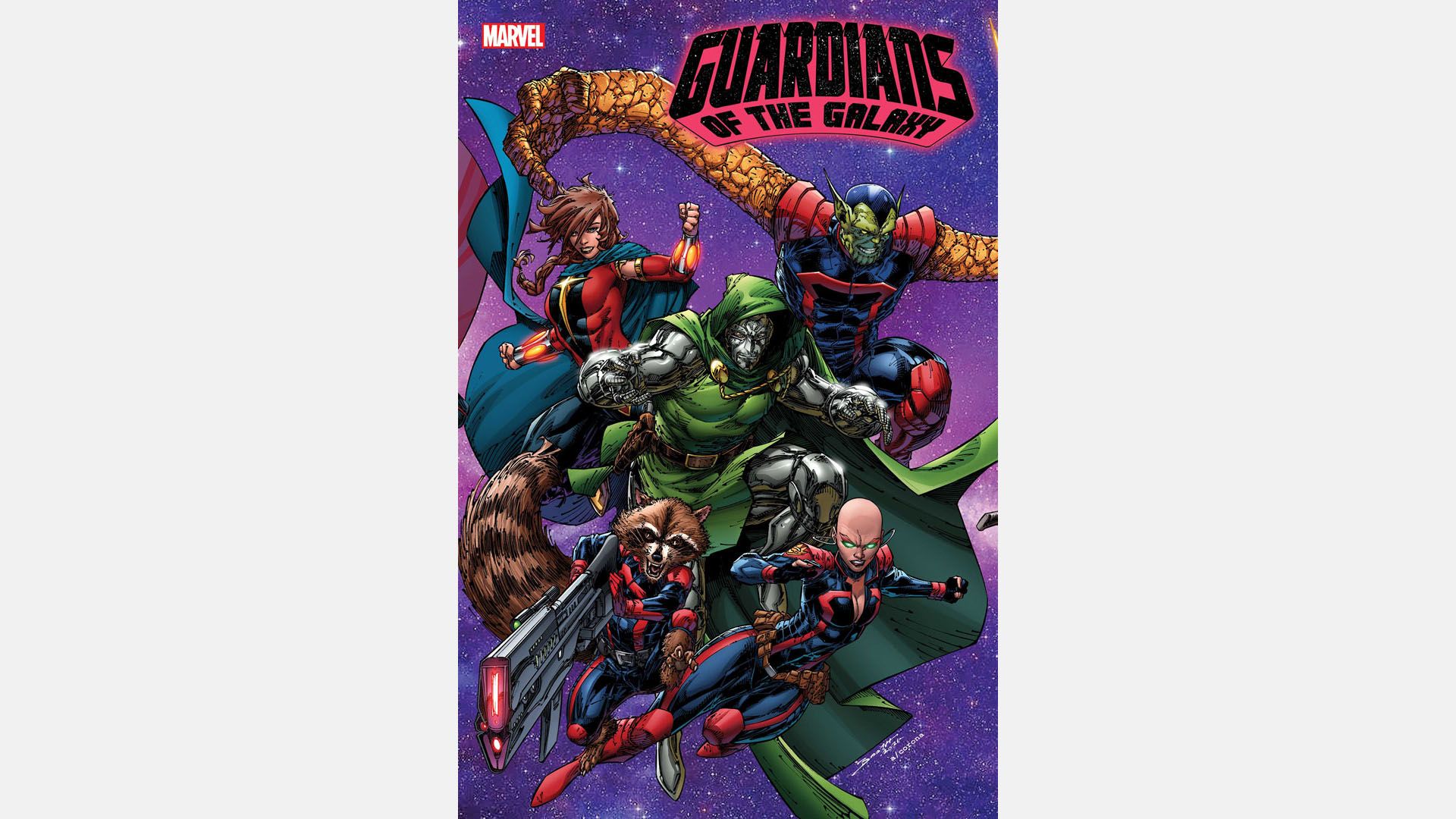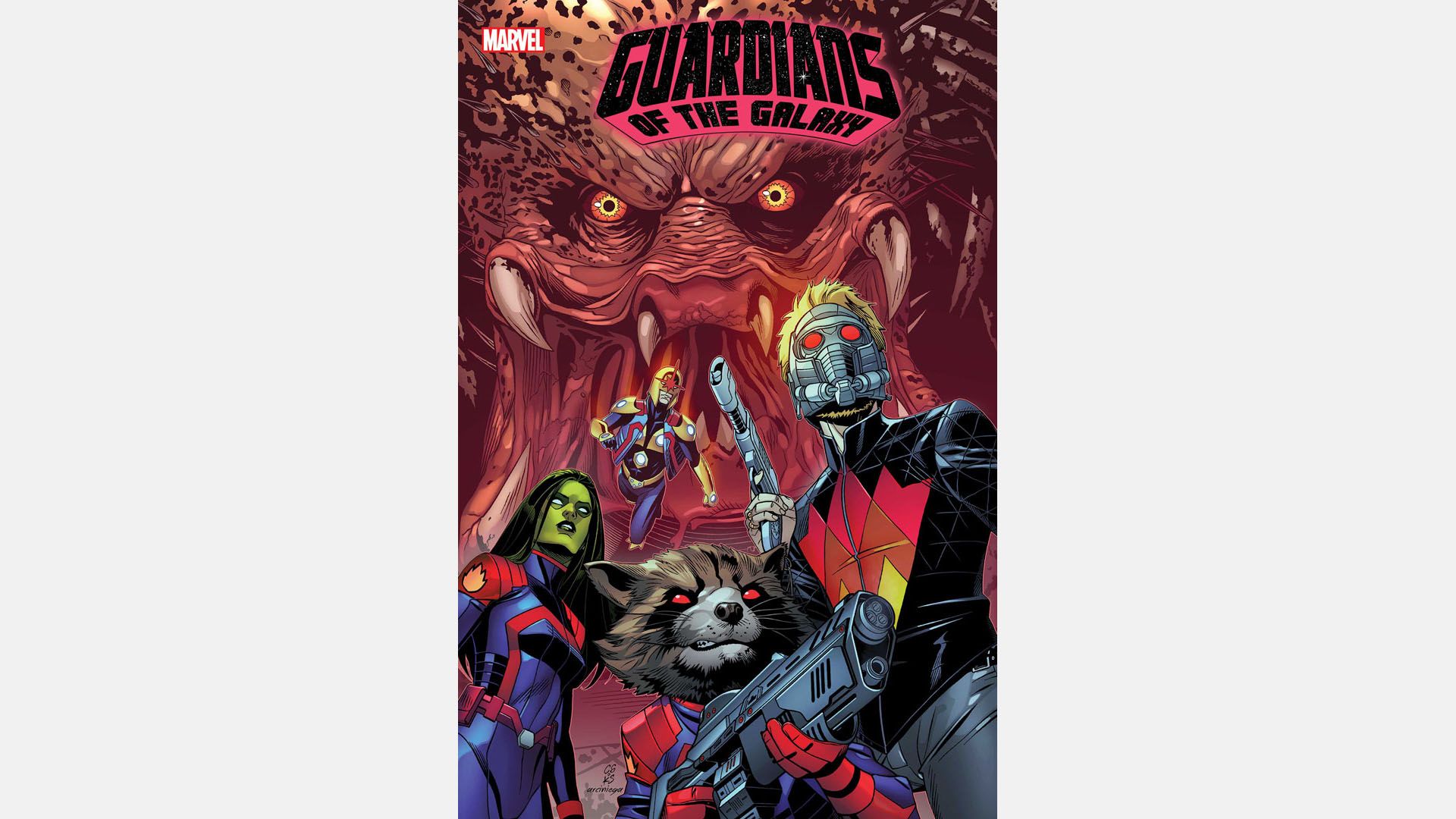 GUARDIANS OF THE GALAXY #15
AL EWING (W) • JUAN FRIGERI (A) • Cover by BRETT BOOTH
Deadpool 30th Anniversary Variant Cover by ROB LIEFELD
PRIDE MONTH VARIANT COVER BY PHIL JIMENEZ
VIRGIN PRIDE MONTH VARIANT COVER BY PHIL JIMENEZ
SPIDER-MAN VILLAINS VARIANT COVER BY CARLOS PACHECO
GUARDIANS VS. S.W.O.R.D.!
• In the wake of the Snarkwar and reeling from revelations of their own, the Guardians come face-to-face with the S.W.O.R.D. station crew…
• …including their Quiet Council liaison—Magneto! And he's not known for friendly chats…
• It's the Human Rocket versus the Master of Magnetism—and it's winner take all!
32 PGS./Rated T+ …$3.99