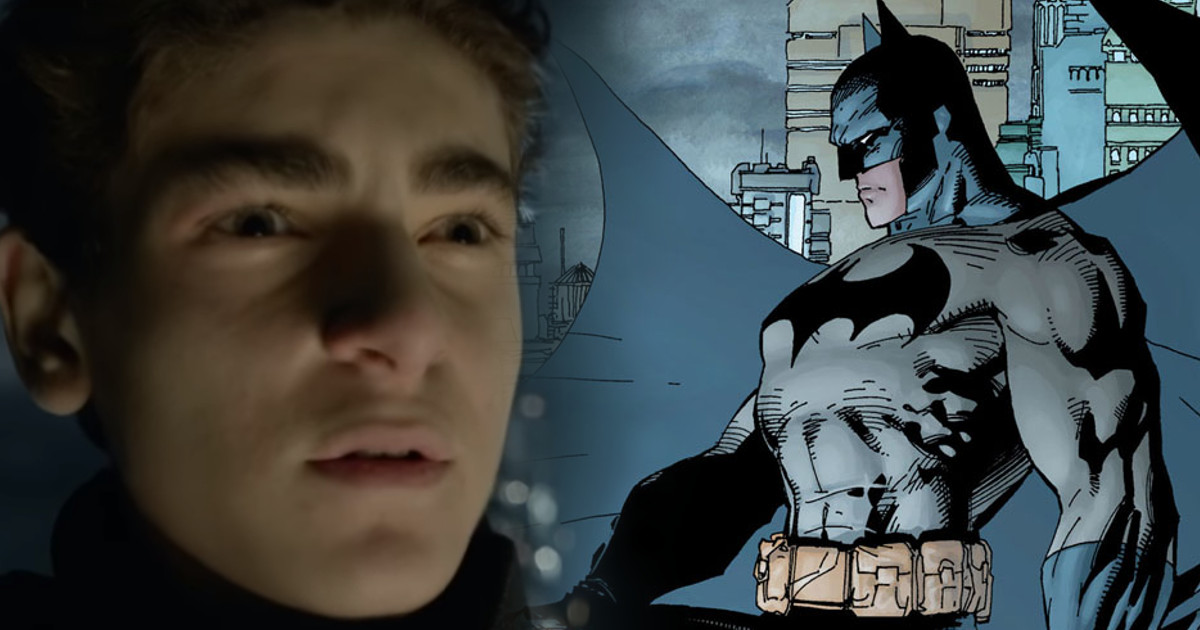 FOX has moved up the premiere of Gotham Season 4 by one week and released a synopsis that hints at Batman!
Gotham Season 4 will now premiere on Thursday, September 21st 8pm ET.
The reason for the move is to give the new Seth MacFarlane space adventure series, The Orville, a continuous run, which follows Gotham.
The Orville debuts with a special two-night premiere on Sunday, Sept. 10 (8:00-9:00 PM LIVE to all Time Zones) and Sunday, Sept. 17 (8:00-9:00 PM ET LIVE to All Time Zones), immediately following NFL ON FOX doubleheaders and The O.T.
Apparently Fox didn't want to wait eleven more days for a new episode of The Orville, so they moved Gotham's original September 28th premiere back a week to September 21st, which also means another new episode of The Orville will air only four days following the previous.
Here is the synopsis for Gotham Season 4 hinting at David Mazouz becoming Batman, and watch the Season 4 Comic-Con trailer featuring a young Bruce Wayne performing some Batman moves!
Season Four of Gotham will witness the emergence of the criminal landscape for which Gotham City is best known, with Jim Gordon (Ben McKenzie) and Harvey Bullock (Donal Logue) at the forefront of the fight against the most depraved and unhinged villains. While Gotham City fights for normalcy, a new hero will rise, as Bruce Wayne (David Mazouz) begins to assume responsibility for the city's well-being.
Info about The Orville:
From Emmy Award-winning executive producer and creator Seth MacFarlane (FAMILY GUY, "Ted") THE ORVILLE is a live-action, one-hour space adventure series set 400 years in the future that follows the exploits of The U.S.S. Orville, a mid-level exploratory spaceship. Its crew, both human and alien, face the wonders and dangers of outer space, while also dealing with the problems of everyday life.
The series stars MacFarlane as ED MERCER, the ship's Captain, and Adrianne Palicki ("Agents of S.H.I.E.L.D.," "Friday Night Lights") as his ex-wife, KELLY GRAYSON, who's assigned as his First Officer. The series also stars Penny Johnson Jerald ("24," "The Larry Sanders Show") as CLAIRE FINN, Scott Grimes ("American Dad!," "Justified") as GORDON MALLOY, Peter Macon ("Shameless," "Bosch") as BORTUS, Halston Sage ("Neighbors," "Goosebumps") as ALARA KITAN, J. Lee ("American Dad!", "The Cleveland Show") as JOHN LAMARR, Mark Jackson ("That Royal Today" ) as ISAAC, Chad L. Coleman ("The Wire") as KLYDEN and Norm Macdonald ("The Middle," "Saturday Night Live") as YAPHIT. Seth MacFarlane, Brannon Braga, David A. Goodman, Jason Clark and Liz Heldens are executive producers. Jon Favreau directed the pilot.