With Rita Repulsa a part of the upcoming Power Rangers movie, her henchman Goldar can't be far behind.
The rumor states Goldar will serve as the primary giant-monster threat against the Power Rangers Megazord. It's said Goldar will be the central threat for Rita Replusa's evil scheme in the Power Rangers movie, with Rita Repulsa attempting to re-assemble the scattered remains of Goldar whose "molecular essence" was spread across the Earth after being defeated in a prehistoric battle where Rita Replusa was also defeated. As Rita Replusa attempts to find the remains of Goldar in the present day, the Power Rangers only have 71 hours to stop her. Further rumors also suggest that Goldar might actually be made up of gold as it's been said Rita Replusa goes in search of Goldar's remains by robbing banks and searching mines (via screen rant).
Here's a look at the Power Rangers Zord and mighty Megazord which might be facing off against Goldar in the movie: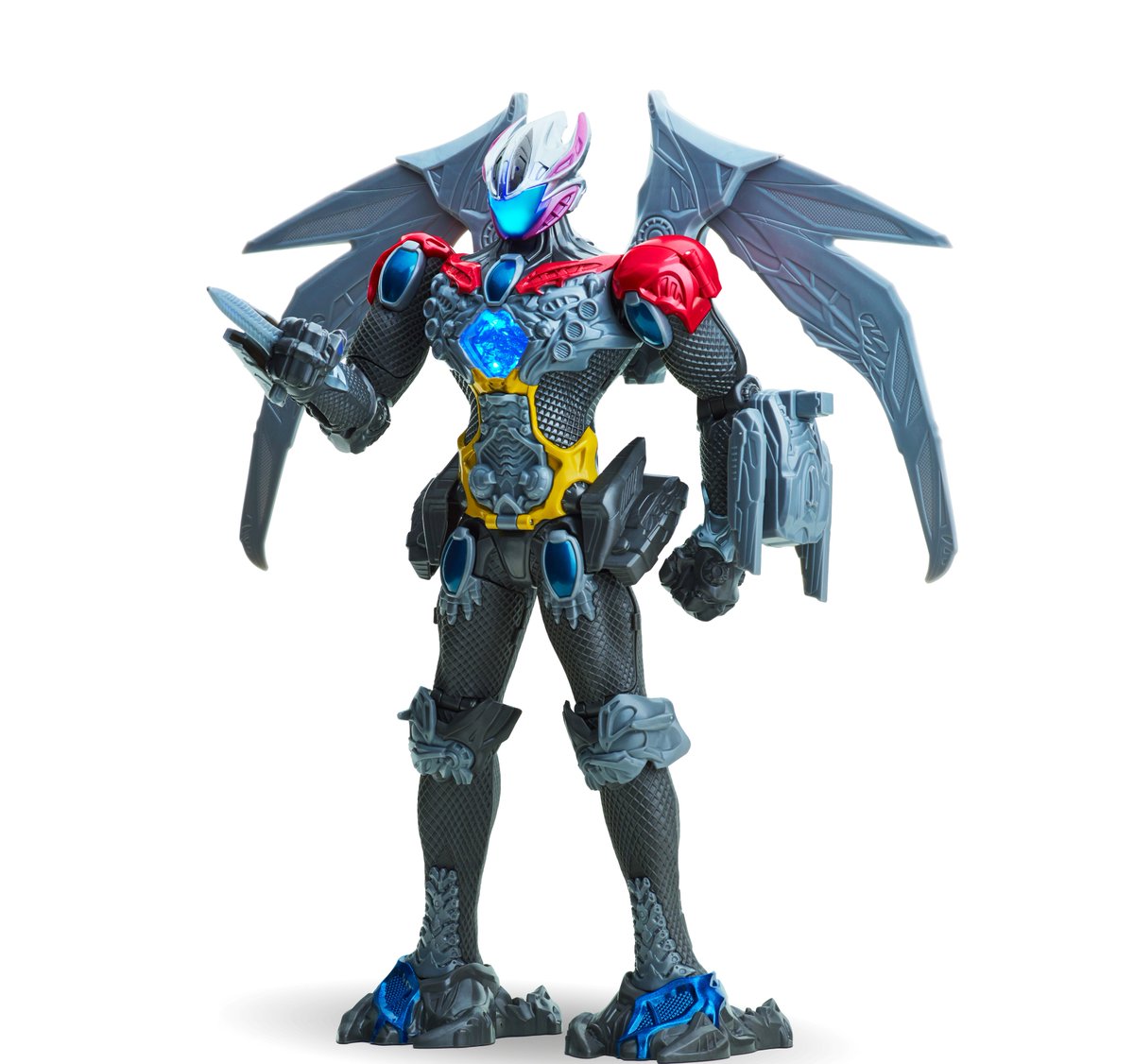 "Power Rangers" has a March 24, 2017 release starring Becky G as Trini, the Yellow Ranger; RJ Cyler as Billy, the Blue Ranger; Naomi Scott as Kimberly, the Pink Ranger; Ludi Lin as Zack, the Black Ranger; Dacre Montgomery as Jason, the Red Ranger, Elizabeth Banks stars as the villain, Rita Repulsa; Bill Hader as Alpha 5, with Bryan Cranston as Zordon.
Synopsis:
SABAN'S POWER RANGERS follows five ordinary teens who must become something extraordinary when they learn that their small town of Angel Grove – and the world – is on the verge of being obliterated by an alien threat. Chosen by destiny, our heroes quickly discover they are the only ones who can save the planet. But to do so, they will have to overcome their real-life issues and before it's too late, band together as the Power Rangers.