An awesome batch of monstrous Godzilla: King of the Monsters concept art has been released two weeks prior to the film's debut featuring a look at the titular titan and the kaiju in the movie which includes Ghidorah, Rodan and Mothra.
The AV Club posted the Godzilla: King of the Monsters concept art along with an interview with production designer Scott Chambliss.
"That's how we approached it: we took the source material—the source creatures—we easily identified what the specific integrities were within them, and built a new version from there. I hope that it's something that comes across: We wanted to make a seriously fun ride from the material, but we were also respectful of where it came from," Chambliss said.
Check out more using the above link.
Additional Godzilla: King of the Monsters concept art can be found in the movie's Art of the Film book. 
Tickets are also now on sale.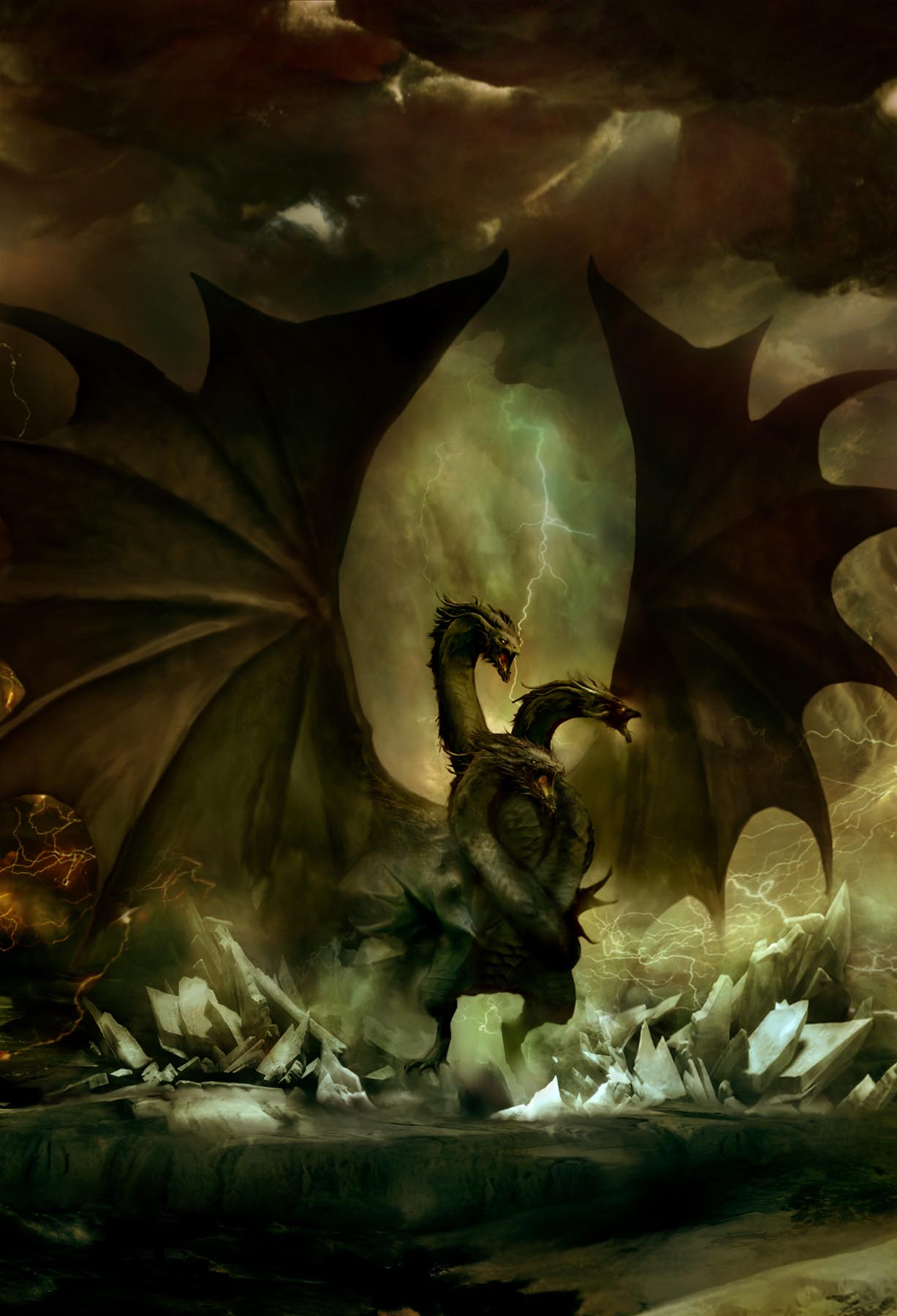 Godzilla: King of the Monsters gets released May 31, 2019 starring Millie Bobby Brown, Vera Farmiga, Charles Dance, Kyle Chandler, Bradley Whitford, Thomas Middleditch, Sally Hawkins, O'Shea Jackson Jr., Ziyi Zhang, and Ken Watanabe.
The new story follows the heroic efforts of the crypto-zoological agency Monarch as its members face off against a battery of god-sized monsters, including the mighty Godzilla, who collides with Mothra, Rodan, and his ultimate nemesis, the three-headed King Ghidorah. When these ancient super-species—thought to be mere myths—rise again, they all vie for supremacy, leaving humanity's very existence hanging in the balance.
Godzilla: King of the Monsters concept art: