More Ghostbusters is indeed on the way as the sequel to Afterlife gets a 2023 release date from Sony and director Jason Reitman.
The untilted sequel will be released on Wednesday, Dec. 20, 2023, with the movie confirmed to be returning to the original films' New York City and firehouse setting, something hinted at the end of Afterlife.
Reitman recently teased THR plans for the sequel involving NYC.
"At the end of Ghostbusters: Afterlife, the Ecto-1 is driving into Manhattan, returning to its home. And before anyone ever heard the title Afterlife, we called it 'Rust City,' which would not have made sense to anyone until they saw the movie. The code name for the next movie is 'Firehouse,'" Reitman said on Ghostbusters Day which also saw the announcement about the new Netflix animated series.
Ghostbusters: Afterlife stars Paul Rudd, Carrie Coon, Finn Wolfhard, and Mckenna Grace, with the original actors also back including Bill Murray, Dan Aykroyd, Ernie Hudson, Annie Potts, and Sigourney Weaver, as well as the ghost of Harold Ramis' Egon Spengler. The film made around $200 million at the box office.
Sony Chairman Tom Rothman recently confirmed Ghostbusters: Afterlife is a big hit with more to come.
"Ghostbusters, another example. Just before I got here, they took a turn down a road that didn't work out that well. But because of Jason Reitman and his relationship with Ivan, may he rest in peace, we were able to resuscitate that into a tremendous success, both theatrically and in-home entertainment," said Rothman and confirmed more is on the way. "Yes, we will. We have plenty of franchise universes with which to operate…"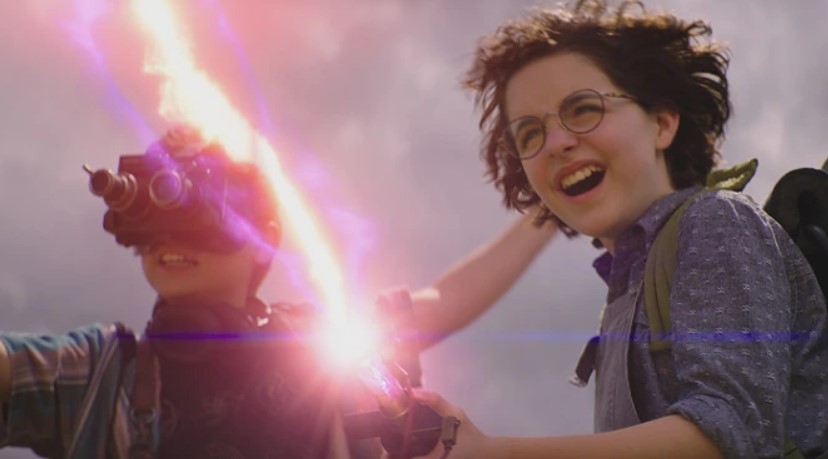 Ghostbusters: Afterlife sequel in development: