Sony confirms the Ghostbusters franchise has been saved which follows the disastrous movie from director Paul Feig that was released in 2016 featuring that all-female cast.
Sony Chairman Tom Rothman recently spoke to Deadline and said Ghostbusters: Afterlife breathed new life into the franchise and confirmed the previous 2016 movie didn't work:
Ghostbusters, another example. Just before I got here, they took a turn down a road that didn't work out that well. But because of Jason Reitman and his relationship with Ivan, may he rest in peace, we were able to resuscitate that into a tremendous success, both theatrically and in home entertainment.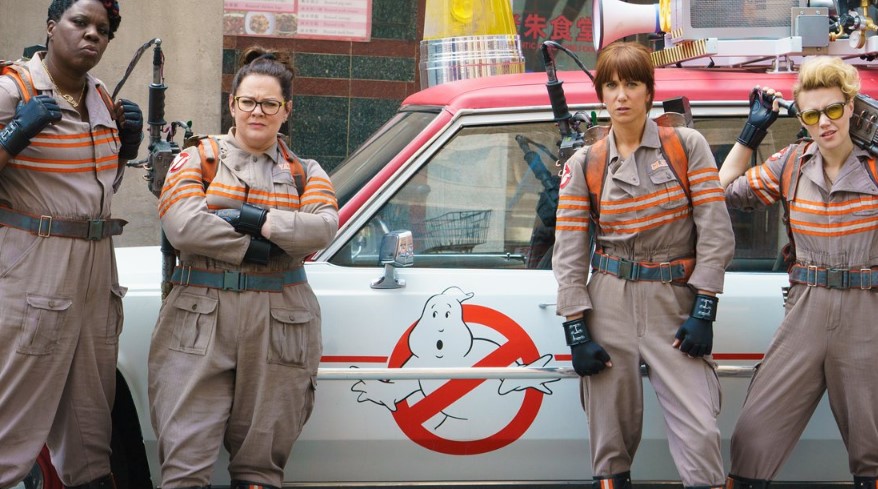 2016 movie "didn't work out that well"
More Ghostbusters on the way
While on paper the 2016 Ghostbusters movie actually did better at the box office (barely), it's probably safe to assume the poor reception the movie received hurt Afterlife; however, the much more telling story for Sony seems to be Afterlife did a lot better on VOD, and we can also add the reception has been better from the fans as the 2016 movie starring Melissa McCarthy, Kristen Wiig, Kate McKinnon, and Leslie Jones only has a Rotten Tomatoes Audience Score of 49% while Afterlife is a sky-high 94%.
 Also recall that when Sony first announced the new Ghostbusters boxed set that it didn't contain the Paul Feige version, which says a lot, but only after the director complained to Sony was it added into the package.
Rotham also confirmed more Ghostbusters is on the way:
Yes, we will. We have plenty of franchise universes with which to operate...
Ghostbusters: Afterlife stars Paul Rudd, Carrie Coon, Finn Wolfhard, Mckenna Grace, Annie Potts, and the original cast returned including Bill Murray, Dan Aykroyd, Ernie Hudson, Sigourney Weaver, Annie Potts, and Harold Ramis was featured digitally as Egon Spengler.