Sony has given Ghostbusters 3 and Morbius official release dates, as the flicks will bow in 2020.
Ghostbusters
Following having been announced and teased ten days ago, Ghostbusters 3 gets a July 10, 2020 release. Details include that the movie is not a reboot and that the story is set within the same universe as the original movies and not connected to the all-female 2016 version. Ghostbusters 3 is being directed by Jason Reitman, son of original director Ivan Reitman. It's unknown if the original cast will be back, but it is expected. No casting has been announced as of yet. Here is the Ghosbusters 3 teaser and first image: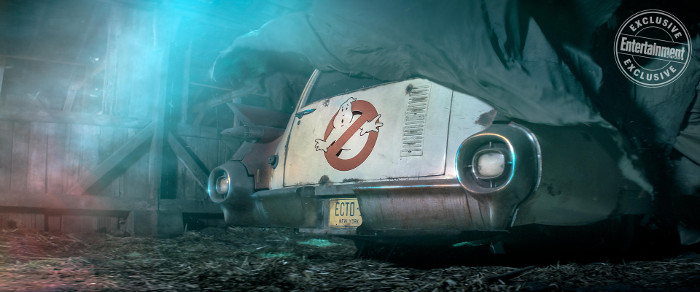 Morbius
The Morbius movie gets a July 31, 2020 release date directed by Daniel Espinosa starring Jared Leto as the titular character, Dr. Michael Morbius, who while trying to cure himself of a rare and fatal blood disease, acquires the powers of a vampire. Similar to Tom Hardy's Venom, the Jared Leto Morbius the Living Vampire will come off as an anti-hero. Casting includes Matt Smith in a mystery role said to be a major part, and Adria Arjona is said to be playing the ex-fiancee of Morbius, who in the comics, also goes on to become a vampire.
Sony has also announced an October 2, 2020 release date for an untitled Marvel film, thought to be for the Venom sequel. Last year Venom launched Sony's new Spider-Man spinoff universe, with the flick bringing in over $855 million at the box office. Sony's plans to expand their Spider-Man spinoff include movies for Kraven the Hunter, which is said to feature Spider-Man, solo films for Silver Sable and Black Cat, and possibly movies for Knightwatch, Silk, and a Sinister Six movie still has a chance of happening.