Is George Lucas our only hope for a good Star Wars movie? It looks that way, and now it's actually be said he is returning for the solo Obi-Wan Kenobi movie.
The info comes from the former mayor of London at the recent 2018 Democratic Unionist Party annual conference in Northern Ireland, Boris Johnson.
Johnson offers up that Northern Ireland / UK has "by far the most dynamic and creative culture and media industries." Johnson then brings up the fact that the biggest grossing movie of 2017 was Star Wars, and says George Lucas will be making the Obi-Wan Kenobi movie.
"Where does George Lucas propose to make the follow-up bio pic of the life of Obi-Wan Kenobi? Anybody know? Here in Northern Ireland," Johnson said.
Regarding the validity of George Lucas actually back on Star Wars and an Obi-Wan Kenobi movie must be questioned as it's been known for a while that Lucas is no longer involved with Star Wars.
It could be possible that Boris Johnson simply meant LucasFilm (Johnson previously also mistakenly associated Star Trek's Patrick Stewart with Star Wars), which would mean that the Obi-Wan Kenobi movie thought to have been canceled is actually happening.
The reason why Boris Johnson would know a new Star Wars and Obi-Wan Kenobi movie is happening is pretty simple as obviously the Disney Star Wars movies are a huge asset for Northern Ireland and the UK and involve millions of dollars and tax incentives and business.
Of course, it could be entirely possible that Disney wants George Lucas involved with Star Wars again, as the franchise is in disarray. Following the failures of Star Wars: The Last Jedi and Han Solo, Disney actually let it be known they are not presently making any new Star Wars films, but instead are focusing on their Disney+ streaming app TV series, such as Jon Favreau's The Mandalorian and the newly announced Rogue One prequel series.
George Lucas could always want to return to the franchise as well, as he has been critical of what Disney has done with Star Wars, so maybe Lucas wants to make right what Abrams, Kennedy, and Johnson have done all wrong.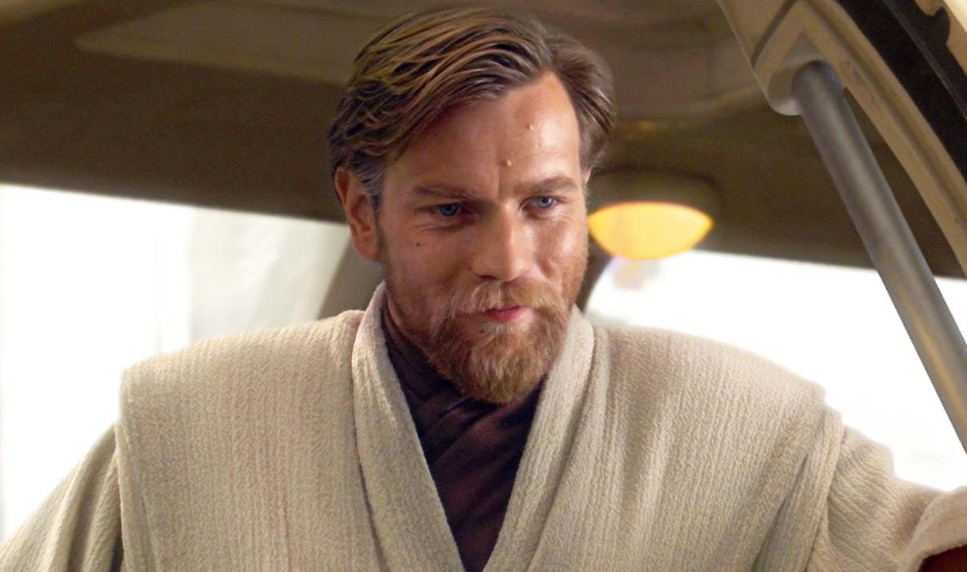 If Disney is indeed going forward with an Obi-Wan Kenobi movie, previous rumors have offered up that Ewan McGregor will be back as the main character. McGregor is actually set to start filming the DC Birds of Prey movie at the start of next year, as he plays the villain Black Mask, so more than likely the Obi-Wan movie wouldn't be coming soon.
Star Wars Celebration 2019 takes place next April, which is where we can find probably find more official news on any potential Obi-Wan flick.
Also, as a result of Boris Johnson stating George Lucas is involved, more than likely some of the Hollywood trades will be fed info from Disney to clear the matter. We'll be sure to update when we hear the news.