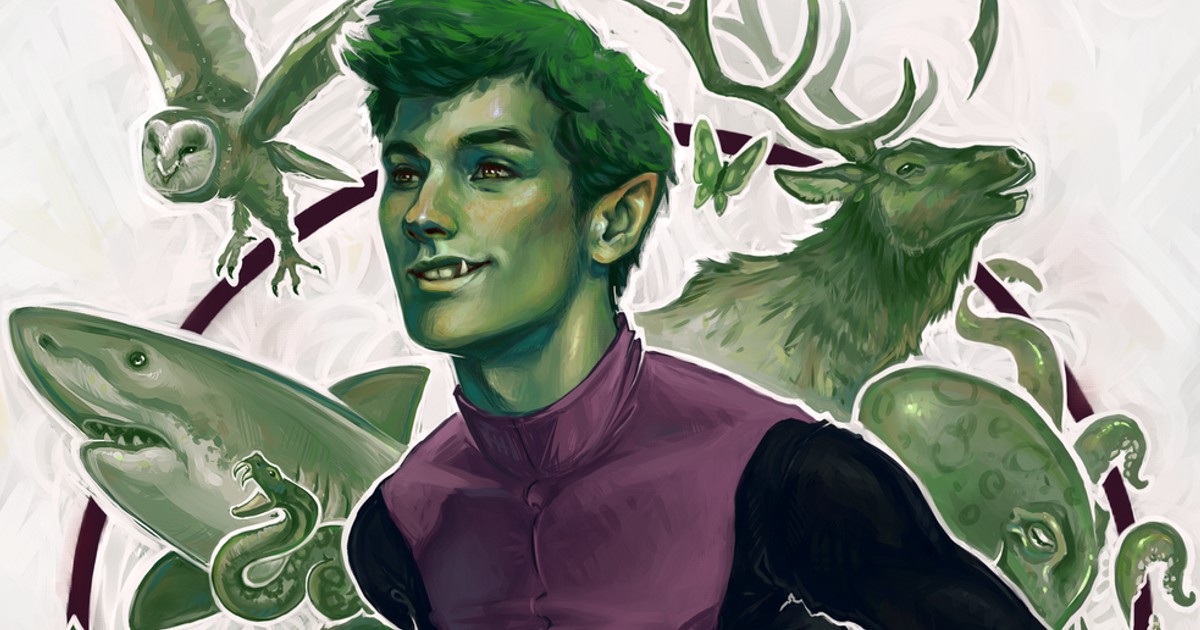 Earlier today WB announced the launch of their new DC digital network which will kick off with Young Justice Season 3 and a live-action Titans series.
Dick Grayson, Starfire and Raven are confirmed for the live-action Titans series, and now DC's Geoff Johns not only confirms he will be writing the series, but Beast Boy as well.
Beast Boy, aka Changeling, has the power to morph into any creature of any size he chooses and is depicted with green-colored skin. Beast Boy has also been shown the ability to change into alien creatures, though at times with some difficulty due to not being all that familiar with them.
The live-action Titans series will debut on the new DC digital network next year.
Here is the official description:
"Titans" follows a group of young soon-to-be Super Heroes recruited from every corner of the DC Universe. In this action-packed series, Dick Grayson emerges from the shadows to become the leader of a fearless band of new heroes, including Starfire, Raven and many others. "Titans" is a dramatic, live-action adventure series that will explore and celebrate one of the most popular comic book teams ever.
"Titans" will be written by Akiva Goldsman ("Star Trek: Discovery," "Underground"), Geoff Johns (President & Chief Creative Officer, DC Entertainment; "The Flash," "Arrow") and Greg Berlanti ("Arrow," "DC's Legends of Tomorrow," "The Flash," "Supergirl"). Goldsman, Johns, Berlanti and Sarah Schechter ("Arrow," "DC's Legends of Tomorrow," "The Flash," "Supergirl") are executive producers of the series from Weed Road Pictures and Berlanti Productions in association with Warner Bros. Television.