Geoff Johns is adapting his creator-owned Geiger comic book for television.
The comic book series was launched last year by Image Comics with artist Gary Frank and marked Johns' first creator-owned project from Johns in over a decade.
Deadline reports the comic book series will be adapted for TV by Justin Simien alongside Johns for Paramount Television Studios, with Johns writing the pilot who will executive produce alongside Jamie Iracleanos for Johns' Mad Ghost production company, and Gary Frank.  The project is also executive produced by Kyle Laursen, and Simien.
Geiger is set in the years since a nuclear war ravaged the planet where desperate outlaws battle for survival in a world of radioactive chaos. Out past the poisoned wasteland lives a man even the Nightcrawlers and Organ People fear. Some name him Joe Glow, others call him The Meltdown Man. But his name… is Geiger.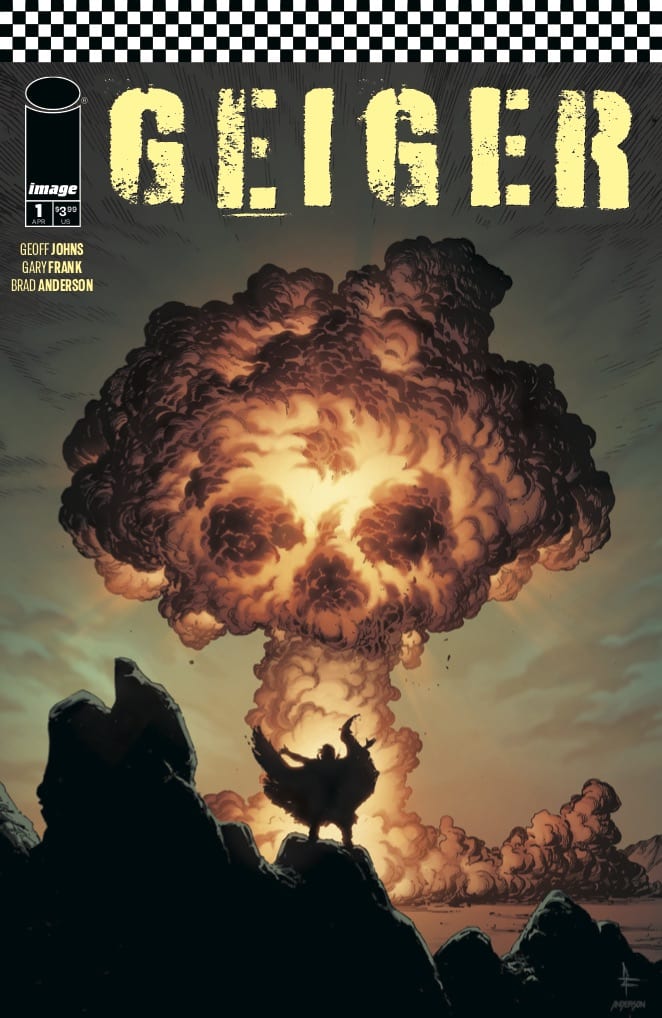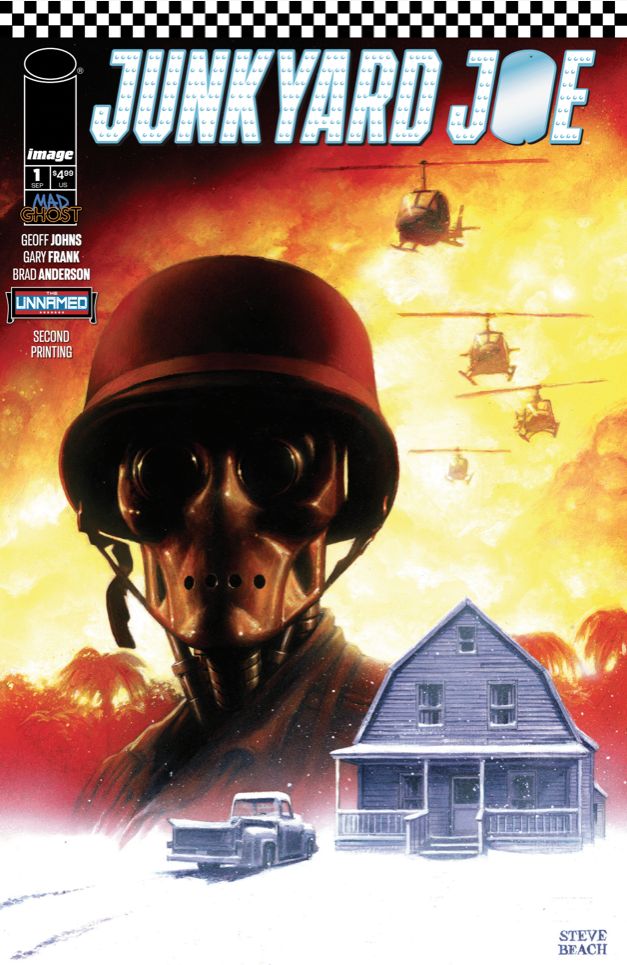 Junkyard Joe gets a reprint
Image Comics has also announced the comic book set in the same universe as Geiger from Johns and Frank, Junkyard Joe, is getting rushed back to print.
"Thank you to Image and all the retailers and readers! Gary and I couldn't be happier with the response to Junkyard Joe," said Johns. "It's been an exciting time with the world of Geiger and The Unnamed, and we're just getting started!"
From the beloved pages of Geiger comes the story of Junkyard Joe. The world knows him as the comic strip by cartoonist Muddy Davis, but the truth stretches back to the Vietnam War. This is their story of sacrifice and brotherhood. Throughout history, unlikely and strange heroes have risen and fallen, their identities and lives a secret. But for a Great Evil to be stopped, their stories must be told. They are The Unnamed fighting The Unknown War. Junkyard Joe strives to highlight veterans' perspectives through a comic book lens.
Frank added, "I'm so glad that we're going to get more copies into people's hands because I know what's coming and, when it comes, I think people will wish they'd been onboard from the start. I can't express how proud I am of this book."
Junkyard Joe #1, second printing and Junkyard Joe #2 will be available at comic book shops on Wednesday, November 16.