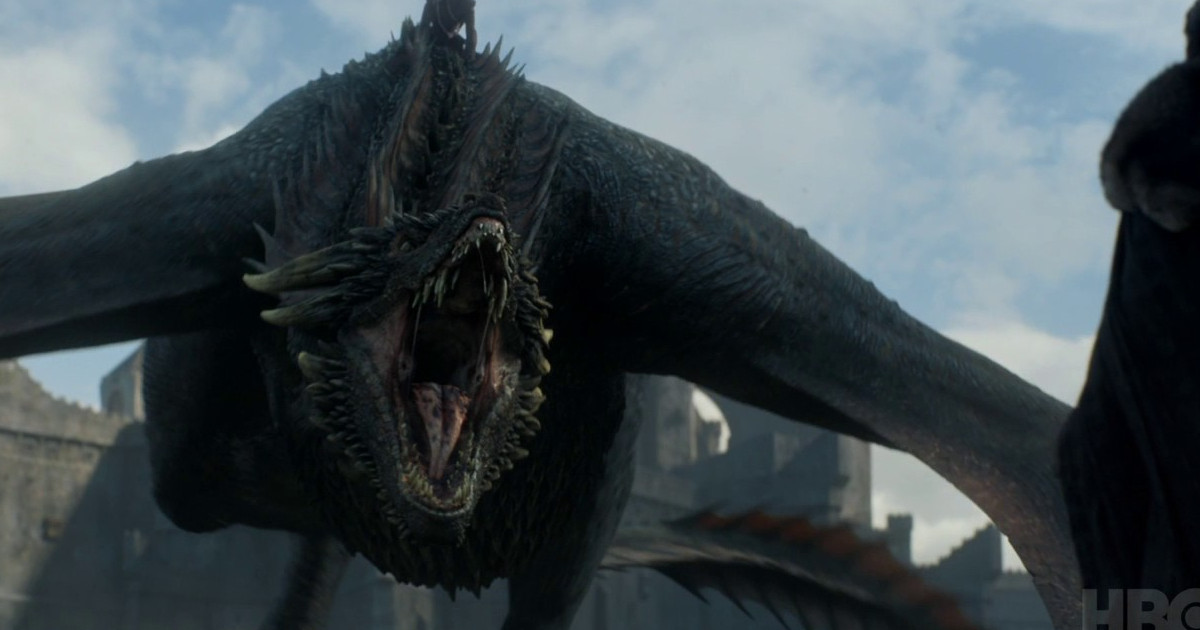 Woah! What an awesome episode of Game of Thrones that aired tonight!
The Lannister army had just defeated House Tyrell, but the battle wasn't over when in the distance, the sound of the Dothraki could be heard! While Jaimie Lannister was confident they could hold the Dothraki back, he didn't count on Drogon literally lighting them up! Jamie Lannister had a chance to escape, but he chose to stay and it may have cost him his life!
We also see Tyrion Lannister didn't want to see his brother killed, so obviously the dwarf still has some loyalties to his messed up family!
And speaking of families, what did Sansa think of the return of Arya Stark who has become something she will never be–a most formidable foe?!
Will Jon Stark bend the knee to Daenerys? Watch the preview below! And while all the realm squabbles, on marches the White Walkers and the Night King!
Game of Thrones airs Sundays at 9pm ET on HBO!