New details are revealed for The Flash Season 5 (note: this article will be regularly updated, so feel free to bookmark).
Warning: Spoilers follow.
Following Team Flash having defeated DeVoe, the Mystery Girl was revealed at the end of the Season 4 finale.
As pretty much everyone thought, the Mystery Girl is the daughter of Barry and Iris, with her name being Nora Allen (not Dawn as in the comics), which is a homage to Barry's deceased mother.
Nora comes back in time revealing that she made some sort of huge mistake, which is to-be-continued next season, and involves The Flash Season 5 villain as well.
The show's executive producer actually revealed they had to unfortunately cut an end tag scene from the finale episode that would have provided a hint about The Flash Season 5 villain's identity.
"What happens more often than not is, we shoot a lot of stuff in the finale that gets cut," executive producer Todd Helbing told EW.com. "So for time we had to cut it. It was gonna be the tag at the end of the episode. But we'll get it out; the public will see it before the season starts. Maybe we'll release it online or at Comic-Con. But yeah, it just it came down to a time thing."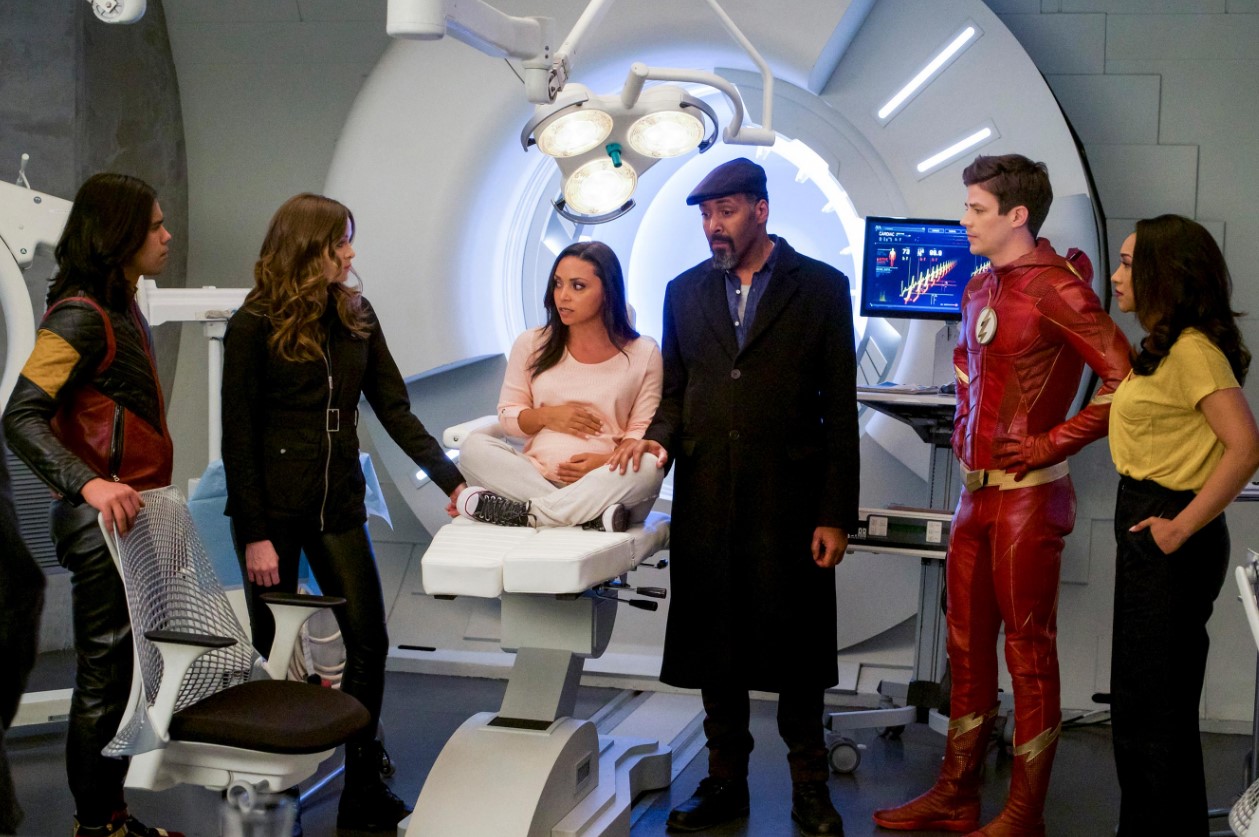 Regarding The Flash Season 5, Helbing offers the following about Nora's big mistake.
"She comes back for a specific reason, not only to see her parents and meet everybody on the team, which you saw all throughout the season — there's four specific times that she came back, and you're gonna learn about why she chose those four times and how they're gonna play into not only the mistake that she made, but the consequences for somebody like her, a speedster traveling from the future to the past, and what that means for Barry and the team," he said.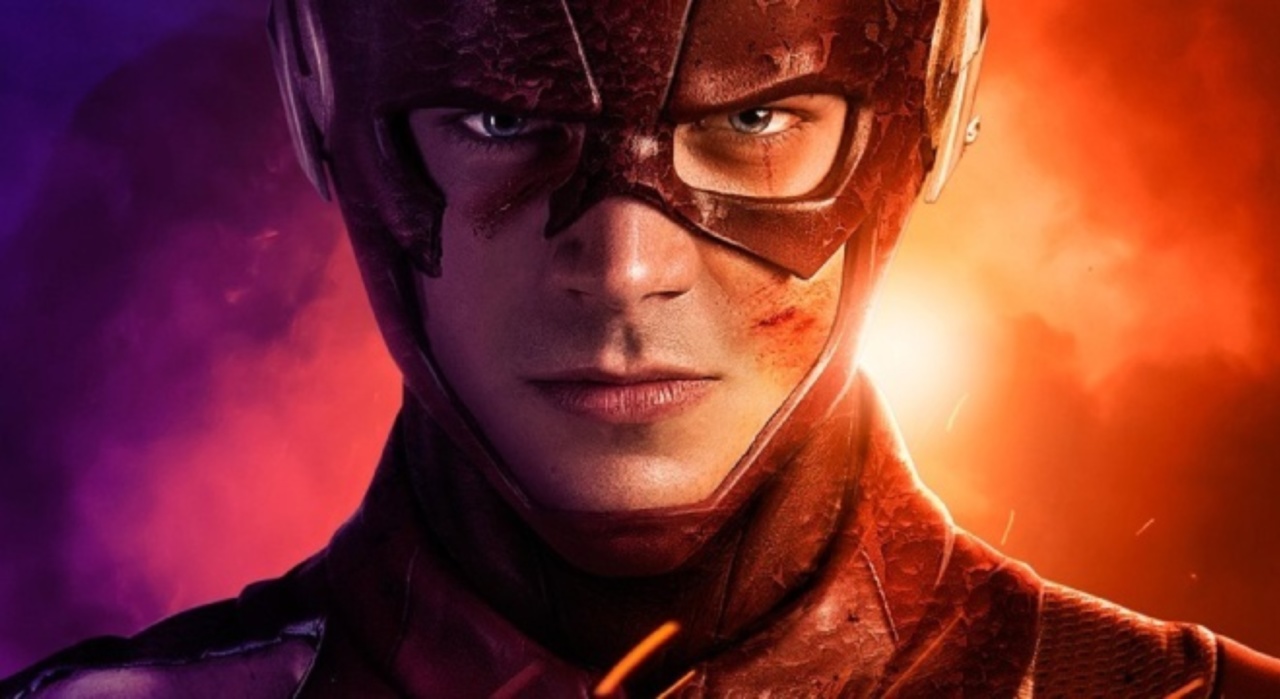 Nora's mystery appearances this season saw her being cold to Caitlin and avoiding Iris, which is because she knows what happens in the future.
"Yeah, she comes from 30 years in the future, so 30 years from now, a lot has happened," Helbing said. "She's privy to information that nobody else is, so her experience in the future is certainly different than where everybody is now. A lot of next season too, you're gonna see this relationship between Barry and Iris and Nora, so we just wanted to give the audience a little glimmer into what her reaction is to everybody. If you go back and watch all of the ways that she interacted with everybody, you can get a nice little sense of what her relationship is with everybody in the future."
Helbing also confirms some of The Flash Season 5 cast with mention of Barry, Iris, Caitlin, Wells, Joe, Cecile, the new baby, and as Ralph returned from the dead in tonight's episode, Elongated Man will be back for The Flash Season 5 as well.
"One of the themes for next season is family. When you're dealing with a show that jumps around, obviously with Barry, Nora, and Iris, it's gonna be family, with Joe and Cecile and the new baby, there's family, and then Ralph is part of this new family," he said. "And then with Caitlin, she had one understanding of where her powers came, and you've met her mother in the past seasons, you got a little glimpse of her father. But there's gonna be a new dynamic with Caitlin and her family in season 5."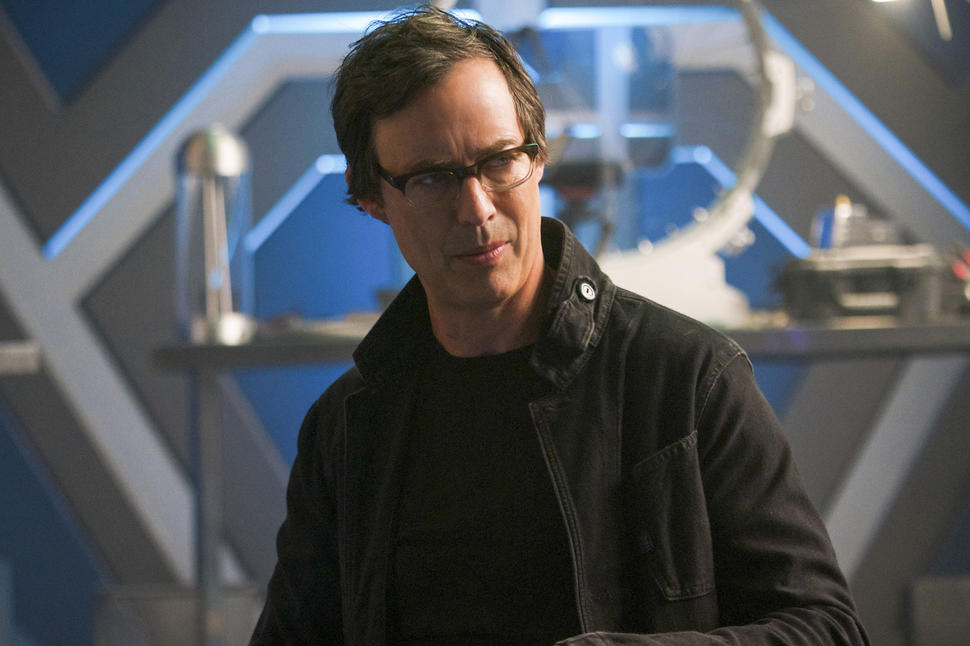 Update: It's revealed there will be a new Harry Wells:
"When I was up there shooting for the finale, [Tom Cavanagh] and I sat down and started talking about next season and a new character. I think we landed on one that's pretty funny and unique, and I think it will give Tom a lot of meat to chew on,"Helbing told TV Guide.
Update: Danielle Nicolet as Cecile Horton, Hartley Sawyer as Ralph Dibny, and Jessica Parker Kennedy as Nora Allen will be Season 5 regulars.
Update: The Flash Season 5 premiers Tuesday, October 9 at 8pm EST followed by Black Lightning Season 2.