The long-awaited movie for The Flash that is supposed to star Ezra Miller looks to get delayed even further with the news that Fantastic Beasts 3 will now film Spring 2020.
I believe filming on Fantastic Beasts 3 has been pushed back at least two times, but regardless, Ezra Miller won't film The Flash until he is done filming Fantastic Beasts 3.
So if we assume Fantastic Beasts 3 has a six-month shoot, that means The Flash won't start until late 2020 or possibly sometime in 2021.
While there has been the question if Ezra Miller will remain attached to the role, Miller did confirm in August he is still attached to play the DC Scarlet Speedster.
"Well, I'll tell you the ones that I can tell you about because they're absolutely confirmed are Fantastic Beasts 3, The Flash movie, I'm making more music with 'Sons of an Illustrious Father' - the band I'm in - and I'm also making some music on my own which will be sort of a new project, a solo project," Miller said.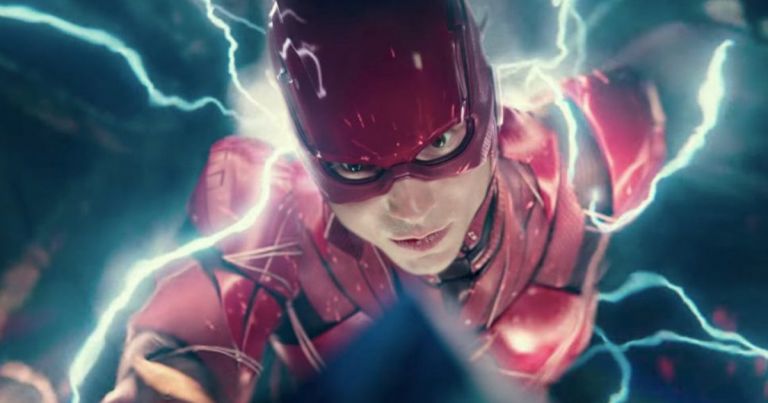 The Flash could still film next year
The flick also is supposed to have IT director Andy Muschietti onboard to helm the project who also recently hinted it won't feature an adaptation of Flashpoint.
"An element of horror? I don't think so," Muschietti said about The Flash being similar to his horror films." What captivated me about the Flash is the human drama in it. The human feelings and emotions that play in the drama [of it]. It's going to be fun, too. I can't promise that there will be any horror [elements in it], really, but it's a beautiful human story."
A quick check of Muschietti's IMDb page reveals that he is supposed to direct The Flash next, so perhaps if Ezra Miller doesn't have too large of a role in Fantastic Beasts 3, they can start to film sooner.
Ezra Miller debuted as The Flash in Zack Snyder's Batman vs. Superman, cameoed in Suicide Squad and appeared in Justice League.
Plot details are unknown, but in addition to once being said to adapt Flashpoint, it has also been said that the movie would be more in tone with the Back to the Future films, but The Flash has seen so many directors come and go, it's currently unknown which direction the flick will be taking, other than what Muschietti said above.
No release date has been set.