The Flash director Andy Muschietti takes to social media to tease the new costume for Ezra Miller's Scarlet Speedster.
Gone is the armored version of Zack Snyder, and in its place looks to be a version using fabric of some sort, which is something teased by Muschietti in April.
Ezra Miller previously confirmed his Barry Allen would be getting a new costume for The Flash.
"I've heard some things about it and they're extremely exciting," said Miller at the DC Fandome event last September. "There will be some twists. In some ways, I believe it will be a more traditional comic-based costume, but in other ways, I think, it might be somewhat unconventional. I've heard that it will potentially be lighter weight than my last suit, as an example of some of the changes. Not sure how much I can say."
Official concept art also offers a hint of what the new costume will look like. See below.
Andy Muschietti also recently teased the return of Michael Keaton with a blood-soaked image of Keaton's Batsuit which has led to some fans speculating a Watchmen connection.
The Flash has a Nov. 4, 2022 release date and also stars Kiersey Clemons as Iris West, Sasha Calle as the first Latina Supergirl, Maribel Verdú as Nora Allen, and Ron Livingston as Henry Allen.
The flick is confirmed to introduce the DC Multiverse as the movie follows Barry Allen as he breaks the bonds of physics and crashes into various parallel dimensions leading to encounters with different versions of the DC superheroes. The movie is also described as following Barry traveling back in time to save his mother and reverse her death which causes changes to the timeline that sees The Flash connect to new universes, with the Michael Keaton Batman '89 universe, and others.
Andy Muschietti Teases New Costume teases new costume for The Flash: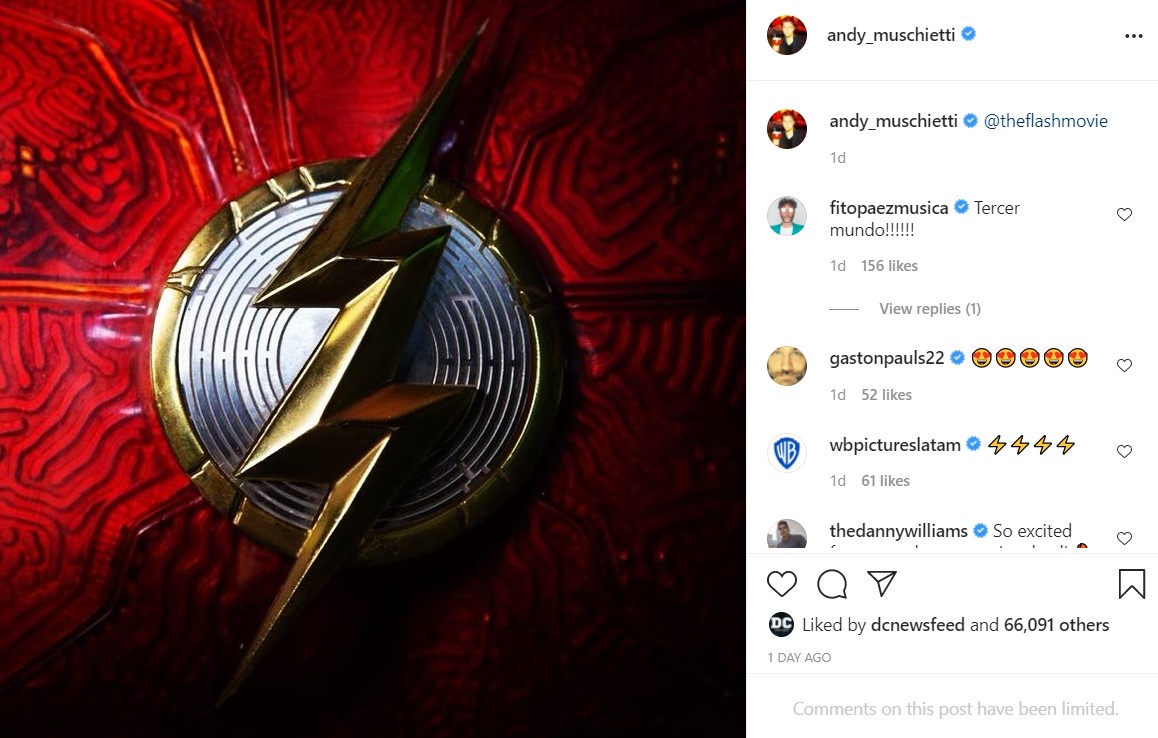 The Flash concept art: