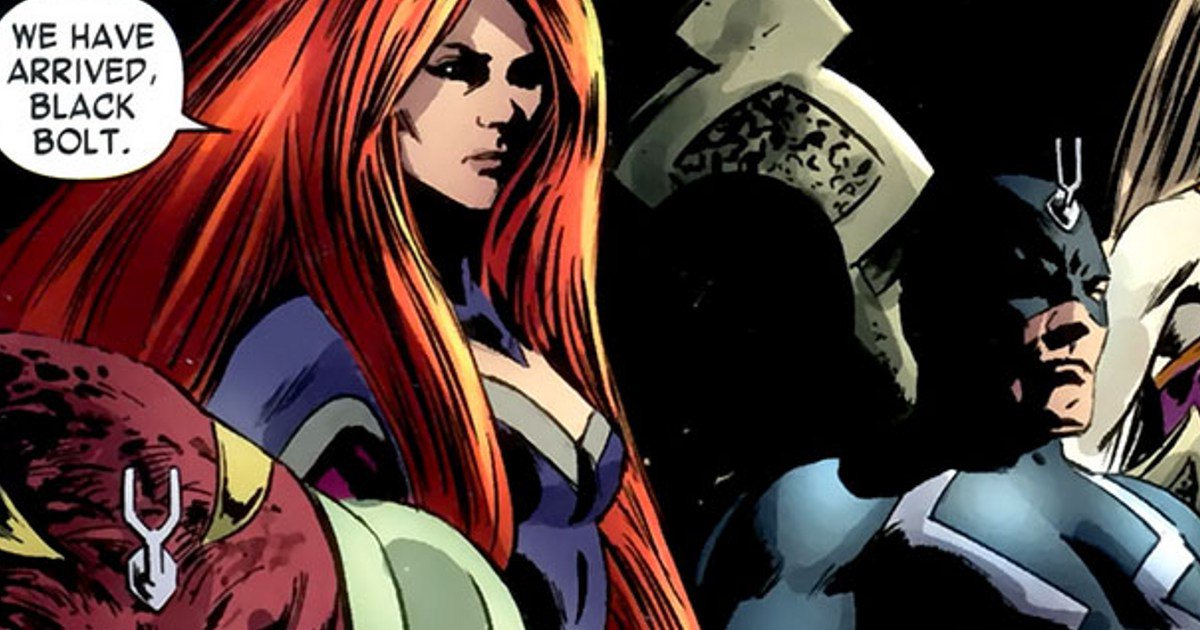 We get a birds-eye view of the Inhumans royal entrance revealing a first look at Medusa.
The Reel News Hawaii Twitter account posted a new batch of Inhumans set pics revealing the red flowing hair of Serinda Swan as Medusa.
It's also said Black Bolt, Auran and Maximus are a part of the scene.
In this series, Medusa is the Queen of the Inhumans and wife of Black Bolt — his most trusted advisor, a fiercely resilient warrior who has the ability to move and control her hair the way most people use their hands and fingers.
Inhumans continues filming in Hawaii for its September 1st IMAX release. The series will then debut later in the Fall on ABC.
Roel Reine is directing the first two IMAX episodes, with the Inhumans series also starring Anson Mount as Black Bolt, Isabelle Cornish as Crystal, Iwan Rheon as Maximus, Ken Leung as Karnak, Eme Ikwuakor as Gorgon, Mike Moh as Triton, Sonya Balmores as Auran, Blair Redford as Thunderbird and Ellen Woglom as an indisclosed character.
Shots from the Royals entrance on Sunday. Medusa's red hair & signature purple dress, Black Bolt leather, Auran on guard & Maximus badness. pic.twitter.com/9wfbcTOi98

— Reel News Hawaii (@reelnewshawaii) March 15, 2017