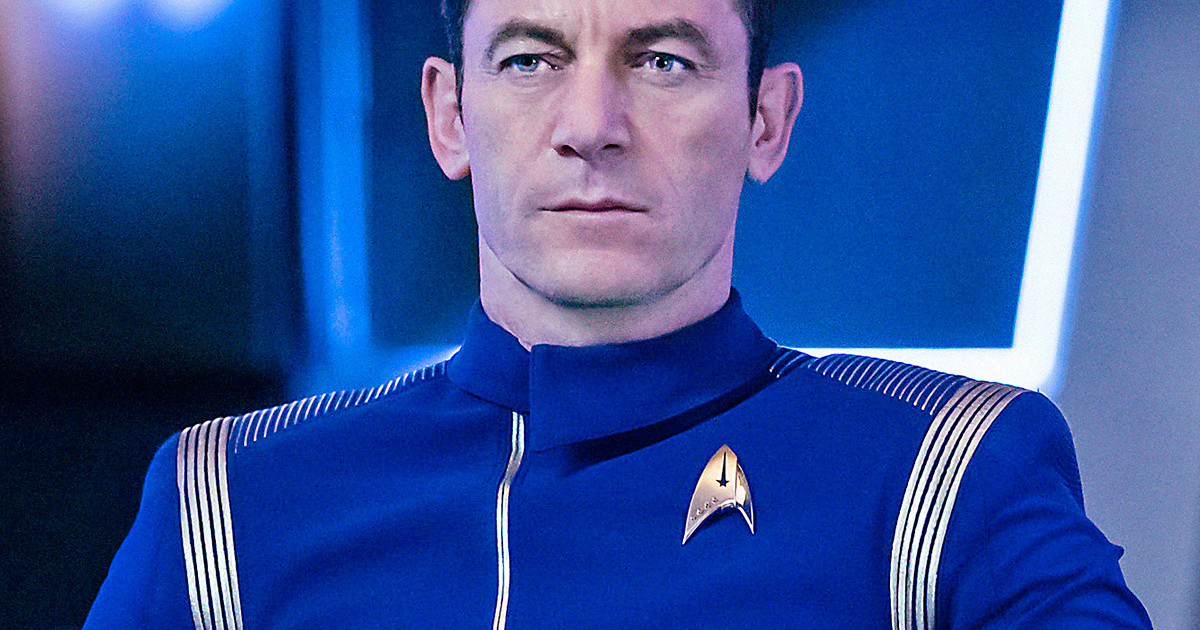 CBS has released a new image of Jason Isaacs as Captain Lorca in the upcoming Star Trek Discovery series.
EW reports Captain Gabriel Lorca is "a steely Federation Starship Captain who's considered a brilliant military tactician."
The series will feature a new ship, new characters, and new missions, while embracing the same ideology and hope for the future that inspired a generation of dreamers and doers.
Star Trek: Discovery will follow the voyages of Starfleet on their missions to discover new worlds and new life forms, and one Starfleet officer who must learn that to truly understand all things alien, you must first understand yourself.
Star Trek: Discovery will launch September 24th on the CBS netwwork followed by the rest of the season airing on the CBS All Access digital network.