Following Blue Beetle, Disney's Snow White, etc. etc., etc., now Global Television out of Canada reveals a first look at its woke female POC Robyn Hood series with a rich white dude villain that per the official info is a reimagining of the classic tale.
Robyn Hood is from Julien Christian Lutz aka Director X (formerly Little X) who is out of Toronto, Ontario, and who is known for directing music videos for the Black Eyed Peas, Drake, and Ariana Grande.
While the classic tale and legends follow white dude Robin Hood stealing from the rich and giving to the poor, the Robyn Hood series is a contemporary re-imagining set – you guessed it – in the hood and even features a female person of color, Robyn Loxley (Jessye Romeo), leading a masked hip-hop band called The Hood (you can't make this up) taking on rich blond white dude bad guy John Prince (Ian Matthews).
The official description offers: "the eight-episode, one-hour contemporary re-imagining of the Robin Hood legend follows fearless heroine Robyn Loxley and anti-authoritarian masked hip-hop band, The Hood, as they call out injustices and fight for freedom and equality in the city of New Nottingham."
Here is the official synopsis:
Robyn Hood follows Robyn Loxley, a young woman whose masked hip-hop band, The Hood, is known for their inventive videos and anti-authoritarian message. She lives in Sherwood Towers, a community of rental high-rises in a working-class corner of New Nottingham, where the cost of living has skyrocketed, leaving an ever-widening gap between the rich and everyone else. When Robyn finds herself fighting for her home and her family against local property developer John Prince and The Sheriff of New Nottingham, Robyn and her band The Hood decide to fight back, righting the wrongs of the corrupt elite to give back to the people.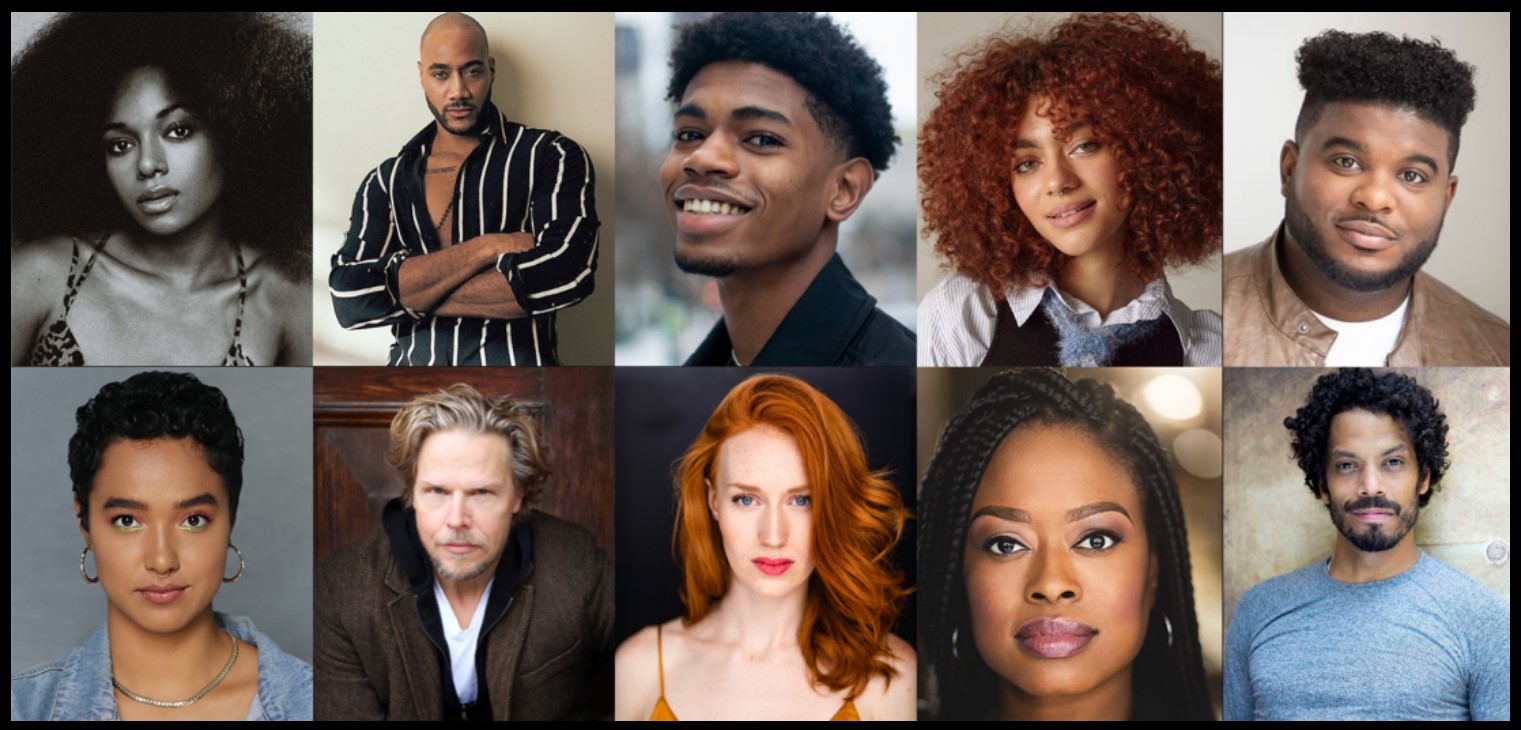 Stars and "up-and-coming cast"
The details include the eight-episode, one-hour series "stars an up-and-coming cast" featuring Jessye Romeo, Nykeem Provo, Idrissa Sanogo Bamba, Ksenia Daniela Kharlamova, Jonathan Langdon, Sydney Kuhne, Ian Matthews, Kira Guloien, Manuel Rodriguez-Saenz, and Lisa Michelle Cornelius.
The "heroic tale stars an aspiring cast" including:
Jessye Romeo (Pennyworth) as Robyn Loxley, young rapper and leader of The Hood
Nykeem Provo (The Right One) as Little John, Robyn's daring right hand man and member of The Hood
Idrissa Sanogo (Titans) as Alan A. Dale, The Hood's charming music producer
Ksenia Daniela Kharlamova (The Boys) as Much, a mechanical genius and The Hood's vocalist
Jonathan Langdon (Run the Burbs) as Tuck, The Hood's eccentric hacker
Sydney Kuhne (Kim's Convenience) as Marian Fitzwalter, a determined lawyer
Ian Matthews (The Hardy Boys) as John Prince, a wealthy and villainous real estate tycoon in New Nottingham
Kira Guloien (Murdoch Mysteries) as The Sheriff, a strong willed and corrupt sheriff who runs a tight surveillance in New Nottingham
Manuel Rodriguez-Saenz (Black Summer) as Guy Gisbourne, a ruthless criminal kingpin and rapper
Lisa Michelle Cornelius (Chucky) as activist Tressie Loxley, Robyn's mother
Viewers will be blown away by "modern new series"
Additional info released offers Robyn Hood will blow viewers away.
"With cameras ready to roll on Global's newest original scripted series Robyn Hood, we look forward to collaborating with our talented production partners Boat Rocker, Creative Rain, Eleventh Hour Films, and Luti Media, to bring this contemporary story to life," said Lisa Godfrey, Vice President Original Content, Corus Entertainment. "Fueled by Julien Christian Lutz pka Director X's passion for this raw and vibrant original concept, combined with the dynamic lineup of young actors cast to play these gripping characters, viewers can expect to be blown away by this modern new series."
Robyn Hood is produced by Boat Rocker in association with Corus Entertainment. The series is executive produced by Julien Christian Lutz pka Director X (Superfly, Mister Tachyon) for Creative Rain, Chris Roberts (Orphan Black, Frontier), Kerry Appleyard (Orphan Black, X-Company) for Boat Rocker, Jill Green (Alex Rider, Magpie Murders) for Eleventh Hour Films, and Luti Fagbenle (Maxxx) for Luti Media, with Boat Rocker handling global distribution. For Corus, Kathleen Meek is Production Executive; Rachel Nelson is Vice President, Original Content, Scripted, Factual and Kids; Lisa Godfrey is Senior Vice President of Original Content and Corus Studios.
Global is a Corus Entertainment Network and is available through all major TV distributors, including: Shaw, Shaw Direct, Rogers, Bell, Videotron, Telus, Cogeco, Eastlink, SaskTel and STACKTV, available via Amazon Prime Video Channels, Rogers Ignite TV and Ignite SmartStream. The Global TV App is available on iOS, Android, Chromecast, Amazon Fire TV, Samsung Smart TVs, Roku streaming players, Roku TV™ models, and at watch.globaltv.com.
Robyn Hood teaser and poster:
Robyn Hood is coming to Global Wednesday, September 27 at 10 p.m. ET/PT! https://t.co/XHBNB9Zzgx

— GlobalTV_PR (@GlobalTV_PR) August 23, 2023