Marvel Studios is currently developing a new cosmic franchise with an Eternals movie, which is now rumored to feature the MCU's first gay character.
It's reported Marvel Studios is seeking an openly gay actor for the role described as an actor between the ages of 30-49 who "physically looks like a superhero" for one of the film's leads. According to the rumor, while Marvel is open to actors of all ethnicity and creeds, they would prefer the role to go to an openly gay actor.
The identity of the gay Eternals character is being kept a secret, with the character said to have a major presence in the film alongside the other leads expected to be Sersi, Ikaris and Piper. It is not known if the character will be new to the MCU, as none of the characters in the comics are gay. Additional characters said to be in the movie also include Makkari, Starfox aka Eros (brother of Thanos), Druig, Elysisus, Forgotten One, Thena, Zuras and possibly either Hercules or Ares.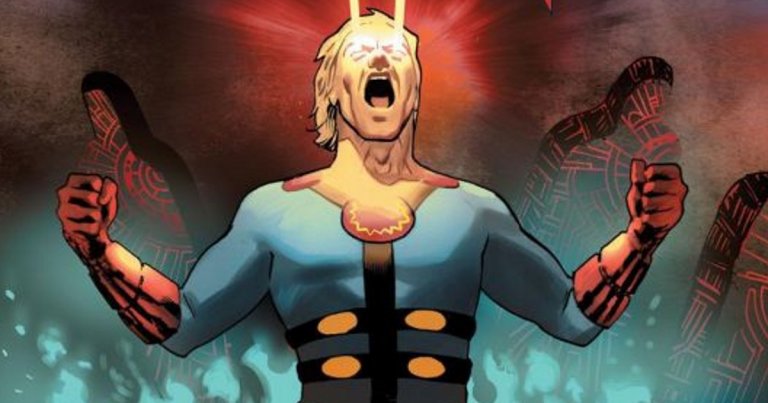 According to The Hashtag Show, Eternals is also slated to begin filming in the UK in September and is actively casting roles, which includes a fan-favorite actor for the role of Ikaris. It's further said that director Chloe Zhao has expressed interest in using Cameron Britton (Mindhunter, The Umbrella Academy) and Polish actor Tomasz Kot (Cold War) in supporting roles that require an imposing physical presence.
The story has also been said to involve love story between Ikaris, a man fueled by cosmic energy, and Sersi, who relishes moving amongst humans. Another rumor has it that Marvel Studios may use Eternals to introduce the X-Men into the MCU.
In the comics, the Eternals were created by the all-powerful Celestials who experimented on early humans creating the two races, the Eternals, and a monstrous off-shoot, the Deviants, and giving them cosmic powers. As seen in The Avengers: Infinity War, Thanos is an Eternal with a mutant Deviants gene, which is the reason why Thanos looks the way he does, as the Eternals look human. The writers on Infinity War revealed details about a cut scene involving the Eternals of Titan.
A release date for Eternals is yet to be announced.