Fans want Edward Norton back as the Hulk, which follows the goofy portrayal in Thor: Ragnarok and the even goofier version in The Avengers: Endgame, as many are voicing their displeasure with Mark Ruffalo, Kevin Feige, Disney, the MCU, and Marvel Studios.
Ruffalo also recently upset fans when he offered that he wants the Hulk to be some sort of hippie guru to young superheroes.
Recently also saw Hulk TV actor Lou Ferrigno offer his disappointment with The Avengers: Endgame where he placed the blame on both Disney and Mark Ruffalo.
Regarding fans wanting Edward Norton back, who played the character in the 2008 movie, earlier saw Mark Ruffalo state he wants to do Hulk vs. Wolverine, but fans were quick to point out they don't want the goofy Ruffalo version of Banner and the Hulk, but that they want the mean green machine played by Norton.
Check out the reactions below.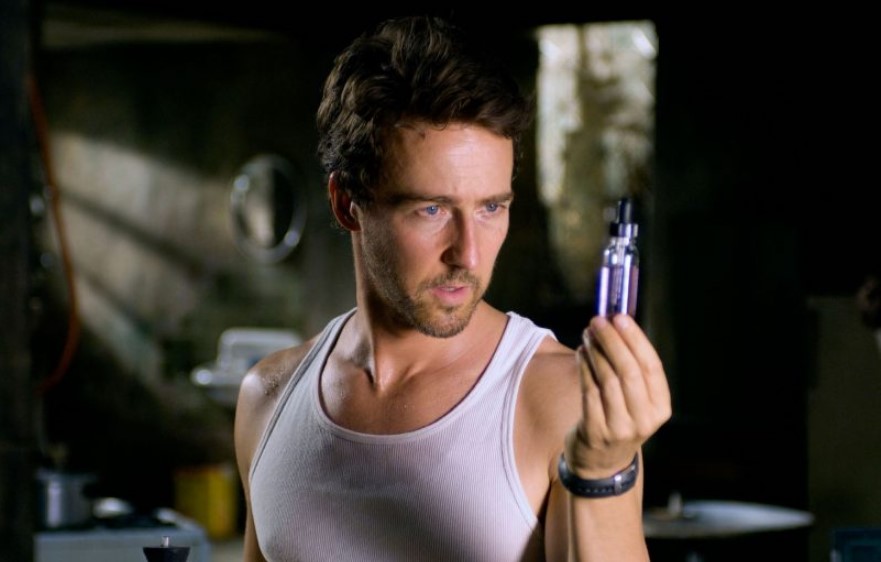 Bring back Edward Norton as Hulk, not Mark Ruffalo, offer fans
"Won't it be Wolverine VS the Jersey Shore Show character ?? Since they Fkd up the hulk," a fan commented in the Cosmic Book News Facebook group.
"Ok was more of an Edward Norton Hulk fan to be honest," another said.
"If it's the Hulk who smashes first and doesn't think sure, if it's Professor Hulk from Endgame vs Wolvie, no f-cking thanks," added another Cosmic Book News group member.
"Nope," said another.
"Dude is fishing for a job," a fan said about Mark Ruffalo trying to pitch more Hulk movies.
"He is the Worst Hulk… of course he is looking for more work…!!!" another comment states.
"Guy needs a job that's why he's not getting those Marvel paychecks, go back to drama," another reads.
"As long as it's Savage Hulk and not Doctor Hulk," another added.
"Bring back Norton," a comment offers.
"Edward Norton's Hulk was Awesome! Bring Him Back !!!" another says.
"Absolutely!!! Best version of the Hulk yet!!!" another fan agreed with the recommendation of bringing back Edward Norton.
"Please no, not only will it not be Hugh Jackman but can we not have Mark Ruffalo. His Hulk sucks," a fan states.
"F-ck Mark, Ed Norton was the best, we need that Hulk back," a fan also agrees.
Feel free to join our Facebook group and voice your own thoughts.