Marvel Studios releases a look at Anthony Mackie and Sebastian Stan who are featured on a concept art poster for the upcoming Disney Plus The Falcon and The Winter Soldier series.
The poster was given out at this weekend's D23 Expo where we see Anthony Mackie looks to be remaining as Falcon, as the poster doesn't show Captain America's shield or a similar suit, but of course, that could always change.
While at the D23, Mackie actually said just because he was told to hold the shield by Steve Rogers that it doesn't make him Captain America.
The poster also shows Sebastian Stan's Winter Soldier with that familiar metal arm, which was given to him by Black Panther, as well as with short hair.
The Avengers: Endgame directors Joe and Anthony Russo recently tackled a fan question regarding why Falcon was given the shield and why not Winter Soldier. The Russo brothers responded that Sam was the better choice because of Bucky's mental instability with having been brainwashed.
The D23 Expo also saw it confirmed that Emily VanCamp will be returning as Sharon Carter in the series as well as for WandaVision.
The Falcon and The Winter Soldier is due to be released on Disney Plus Fall 2020 with the plot rumored to be about the U.S. government not liking the fact that Sam Wilson is the new Captain America.
Check out the concept art poster and pics from D23 below.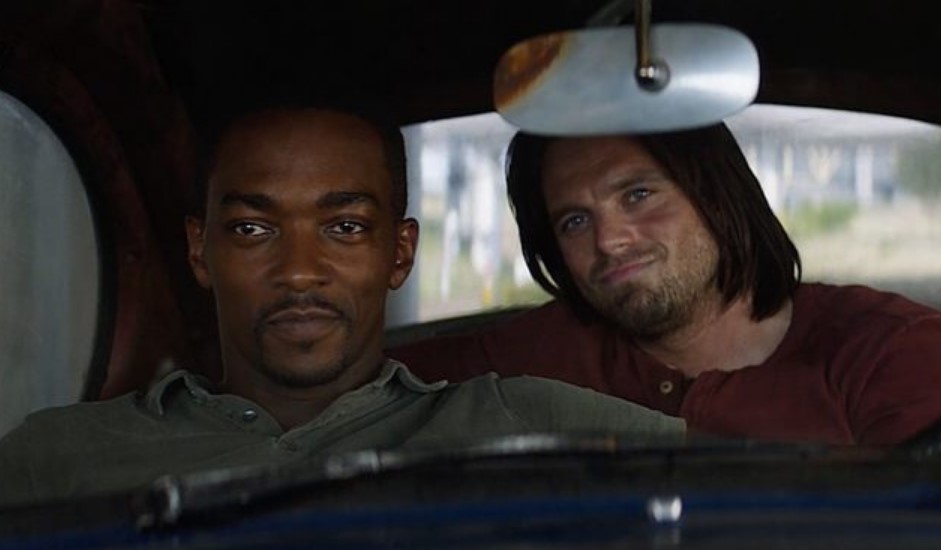 The Falcon and The Winter Soldier at D23 Expo: