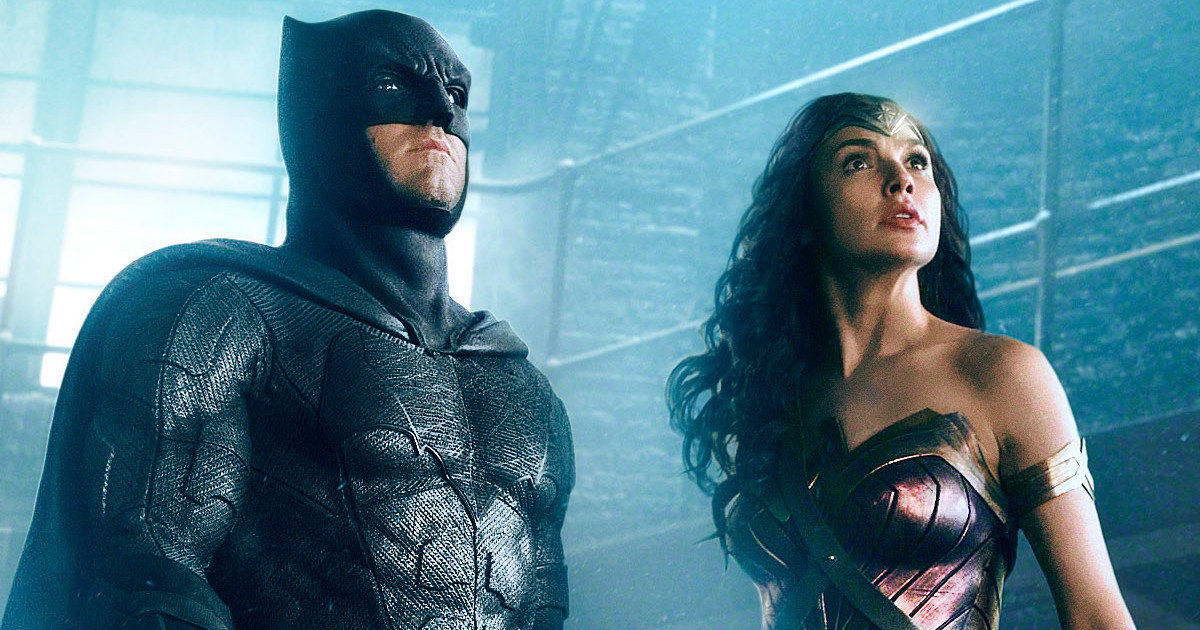 Another Justice League rumor has hit the net claiming with Joss Whedon now on board as director, that Whedon is changing the ending of the movie from a cliffhanger to one that is a self-contained story.
Slash Film actually came up with the rumor, but I guess they didn't bother to do their homework.
The site claims in Zack Snyder's version of Justice League, Steppenwolf starts the invasion of Earth for Apokolips by collecting the Mother Moxes which sees Darkseid arrive on Earth leading to Justice League 2. The site now claims that the ending with Darkseid leading to Justice League 2 "has been completely removed," and now Joss Whedon's version of Justice League doesn't end with a huge cliffhanger.
Here's more of what they have to say:
"Steppenwolf is trying to get the Mother Boxes and he's trying to get the Earth ready for the coming of Darkseid. And the original ending of the movie from what I understand was, he was kind of playing the Silver Surfer role, with Darkseid playing the Galactus role, and the ending of the movie was a cliffhanger and Justice League 2 was going to be Justice League vs. Darkseid… Darkseid arrives at Earth."
The only problem with their info?
Back when various sites visited the Justice League movie set, Zack Snyder and producers Deborah Snyder (Zack's wife) and Charles Roven offered up they had already changed the Justice League movie from being parts 1 and 2 to a standalone film.
Forbes (article dated June 22, 2016) reported the following on their set visit which clearly refutes what Slash Film has to say:
During the set visit, Deborah Snyder and Charles Roven explained that there is no "Part 1" and "Part 2" anymore for Justice League (which is what the original announcement of release dates said) because this film is now a self-contained story. Their remarks led some of the assembled press to interpret this as suggesting the planned follow-up has been cancelled. But director Zack Snyder explained that Justice League is indeed a single story without a cliffhanger story continuing into a second half, but that there is still another film with an existing release date and Justice League sets up a future for the DCU and the team.
So as we see, Zack Snyder had already changed the Justice League ending (assuming that was the ending in the first place) and it had nothing to do with Joss Whedon (h/t Twitter) .
"Justice League" has a November 17, 2017 release directed by Zack Snyder starring Ben Affleck as Batman, Henry Cavill as Superman, Gal Gadot as Wonder Woman, Jason Momoa as Aquaman, Ezra Miller as The Flash, Ray Fisher as Cyborg, J.K. Simmons as Commissioner Gordon and Willem Dafoe an Atlantean, Nuidis Vulko.
Synopsis:
Fueled by his restored faith in humanity and inspired by Superman's selfless act, Bruce Wayne enlists the help of his newfound ally, Diana Prince, to face an even greater enemy. Together, Batman and Wonder Woman work quickly to find and recruit a team of metahumans to stand against this newly awakened threat. But despite the formation of this unprecedented league of heroes—Batman, Wonder Woman, Aquaman, Cyborg and The Flash—it may already be too late to save the planet from an assault of catastrophic proportions.