Ezra Miller again takes to his Instagram with another bizarre post as the star of The Flash possibly teases more from Ben Affleck as Batman.
Affleck has recently said he is done with the Batman role following The Flash, but Ezra Miller seems to be stating that might not be exactly the case.
Last month saw Variety post an interview with Ben Affleck which included the caption: "'it was really fun and really, really satisfying' playing Batman one last time."
Miller took a screengrab of the article and posted it on his Instagram Story where Miller wrote in Joker words, "HA HA HA," and double-underlined "one last time."
Ezra Miller posts about Ben Affleck Batman on Instagram: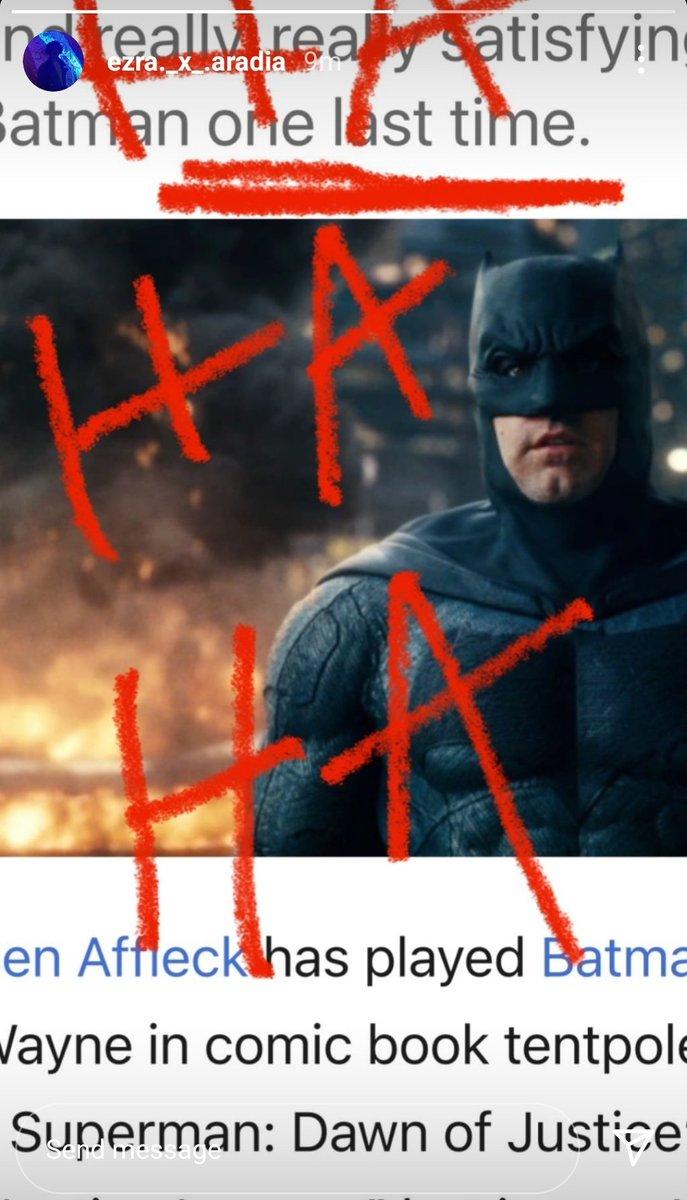 Ben Affleck back as Batman after The Flash?
Again, it's unknown what exactly Ezra Miller is trying to say: Is Miller saying Affleck will be back with more Batman after The Flash? Or is Miller, himself, laughing that Affleck is done with the role?
Rumors have offered that Ben Affleck was going to do a Batman project on HBO Max, but that doesn't seem to be happening anymore judging from Affleck's recent comments about being done with the role.
Perhaps all will be explained in The Flash, out Nov. 4, 2022, which has been rumored to reboot the DCEU.
Regarding Ezra Miller's bizarre Instagram posts, following the post where he threatened to kill the Ku Klux Klan, Miller followed it up with four even more bizarre posts where he referenced Darkseid's Omega symbol and the Justice League. I am assuming Miller stating "Kent f-cking Purdy will be the last face u see players" is a message to the KKK, as Miller mentioned Purdy in the beach images who may have been responsible for the Jesus message in the sand. Check them out below.
Ezra Miller KKK Instagram posts: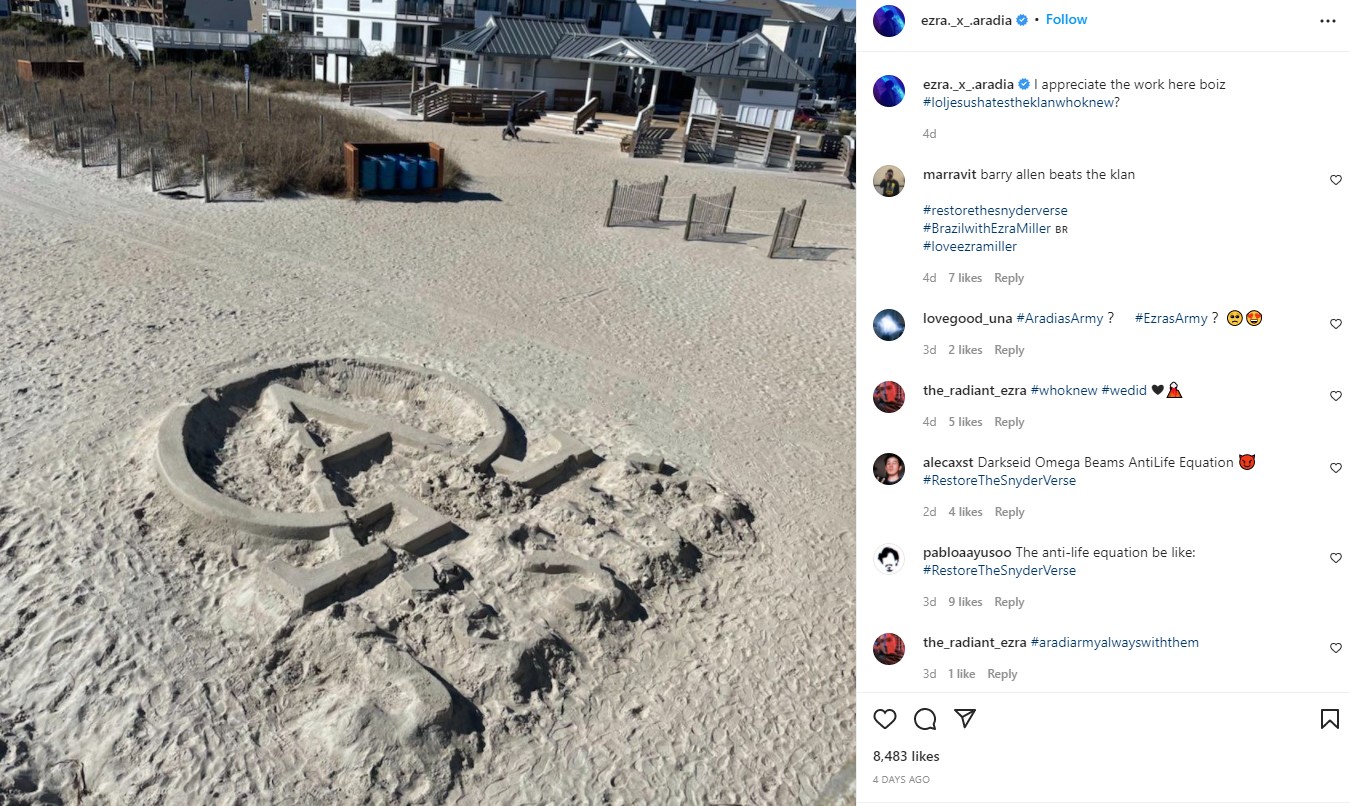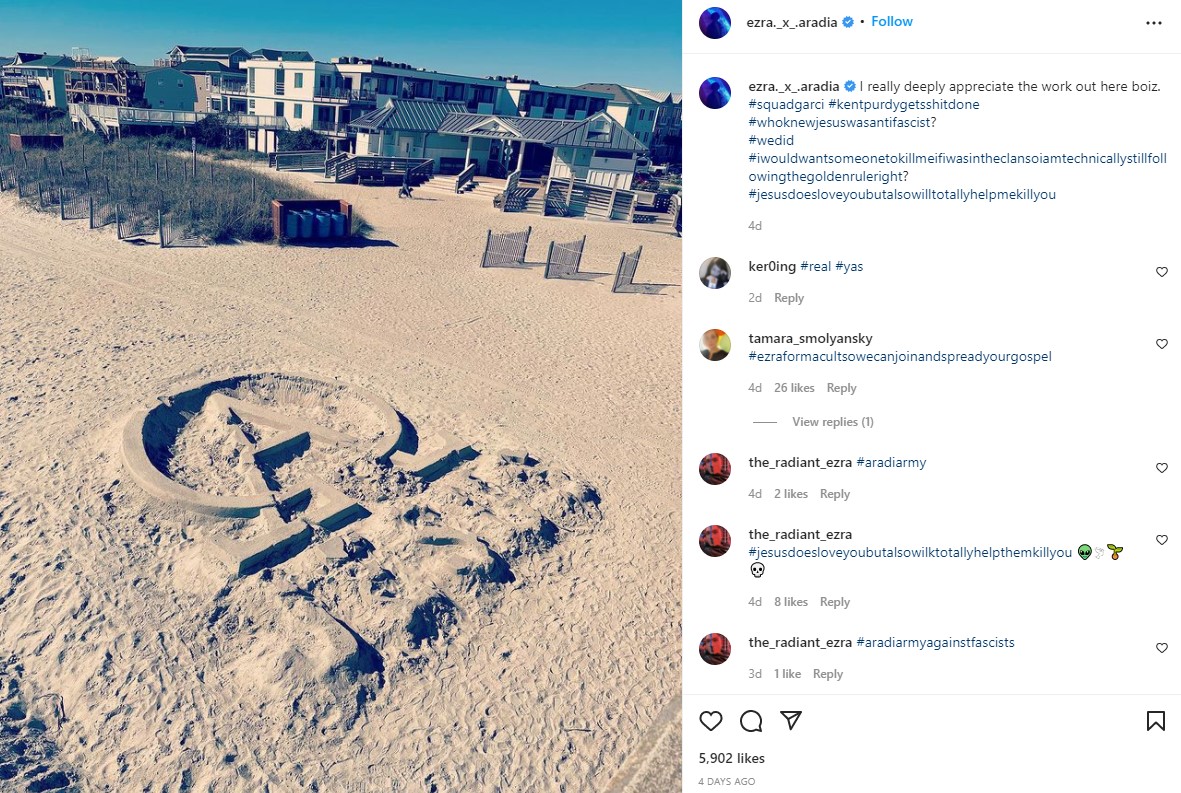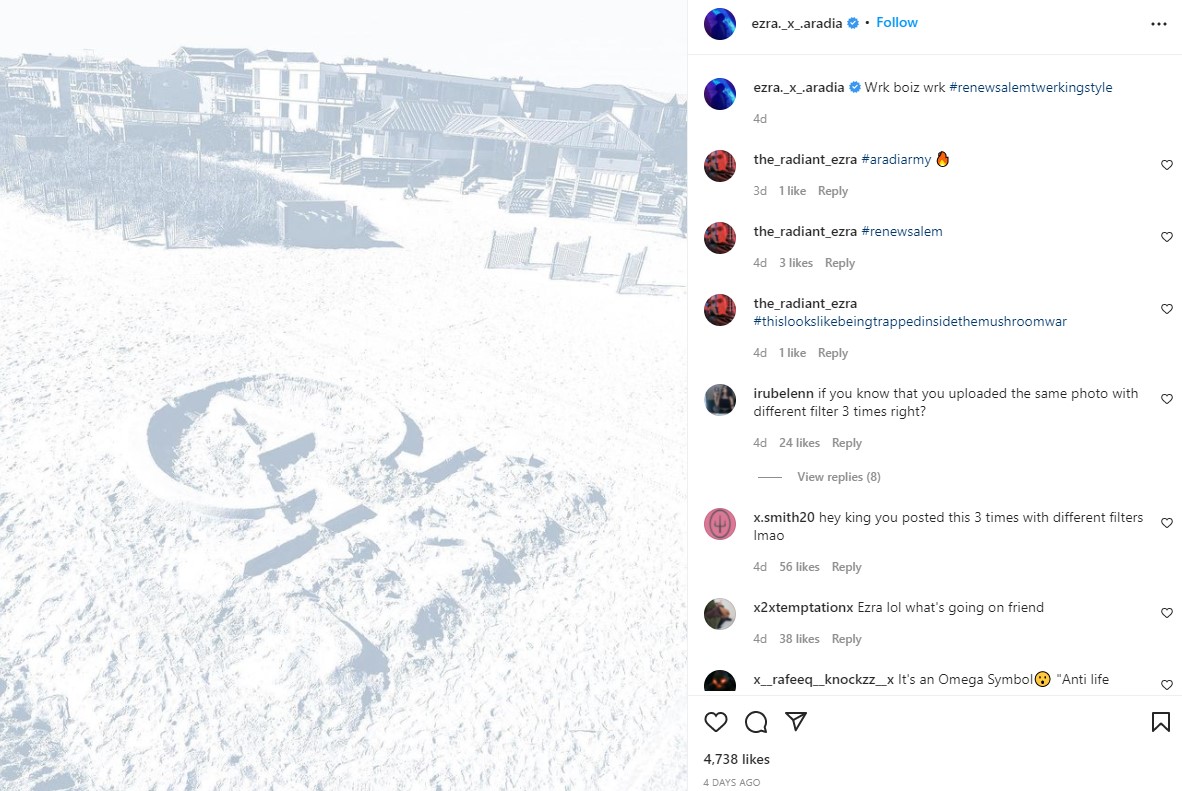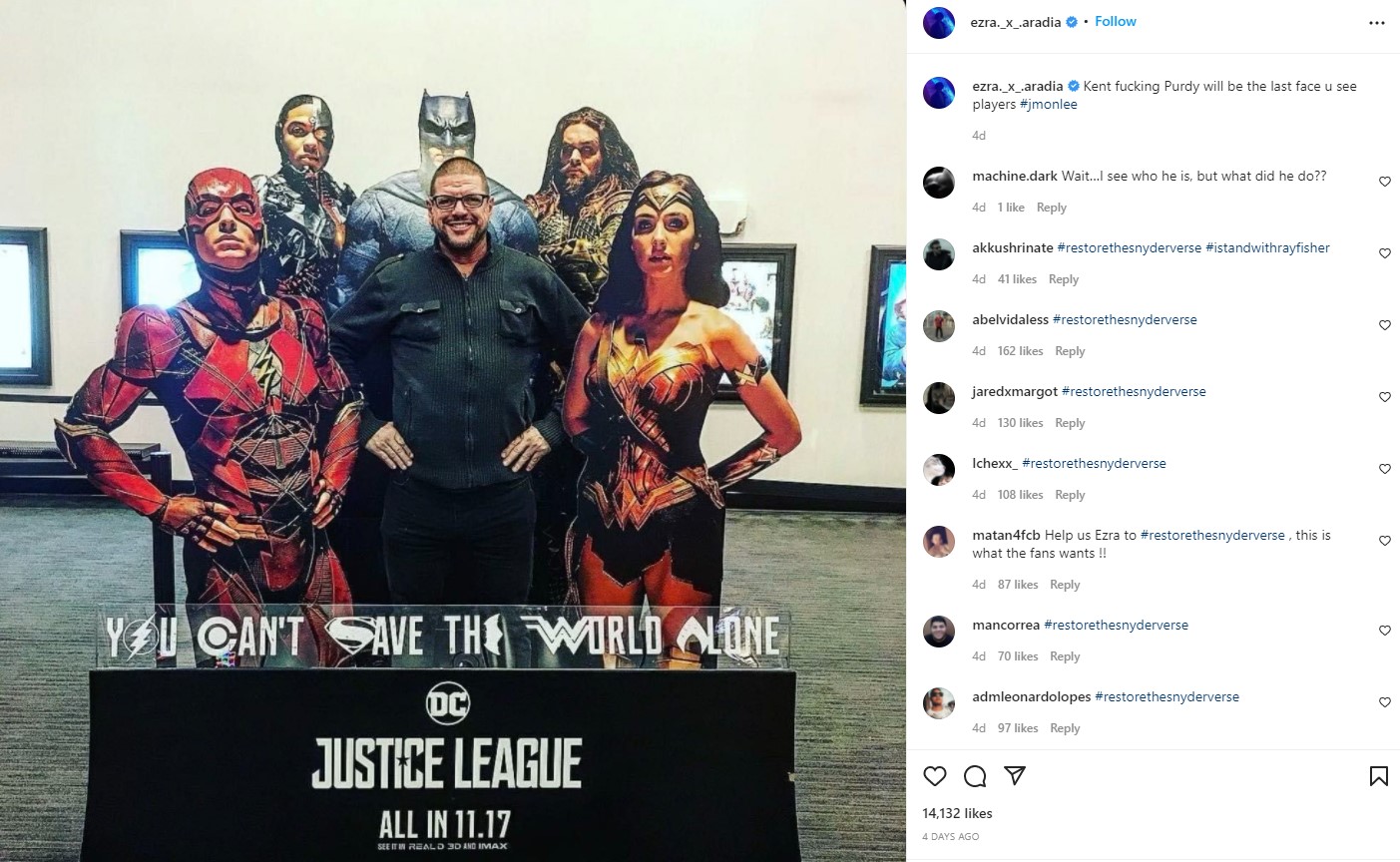 (via Ezra Miller Instagram)