An Eternals leak offers a look and details at the Marvel Legends action figure Ajak who is played by Salma Hayek which shows off the character's costume.
Images posted to social media show off the Marvel Legends action figure where art is on the box and describes Ajak as:
The spiritual leader of the Eternals, Ajak can heal others and is able to communicate with the Celestials.
Eternals Marvel Legends Ajak: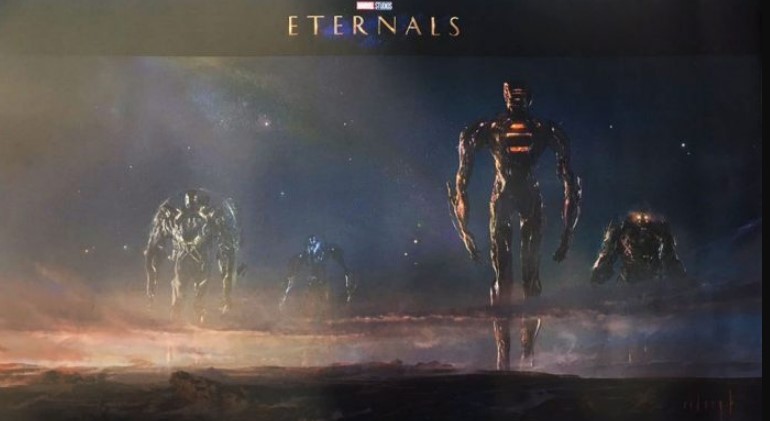 Eternals footage showed off at CCXP features Salma Hayek
According to Eternals footage released in December at CCXP, the art resembles what was featured on-screen with Salma Hayek.
The CCXP Eternals footage in part shows Salma Hayek as Ajak riding a horse in the countryside wearing the same type of costume featured on the action figure box art, heading towards an isolated farmhouse on the horizon. The footage then switches to Angelina Jolie's character, Thena, wearing white armor and striking an enemy's face.
The end of the footage also saw Hayek's Ajak state: "These people have changed all of us. We must protect them."
The Eternals then absorb cosmic energy and take flight, and the footage closes with hieroglyph-marked glowing gold lines forming the Eternals logo.
Salma Hayek also recently celebrated her 54th birthday: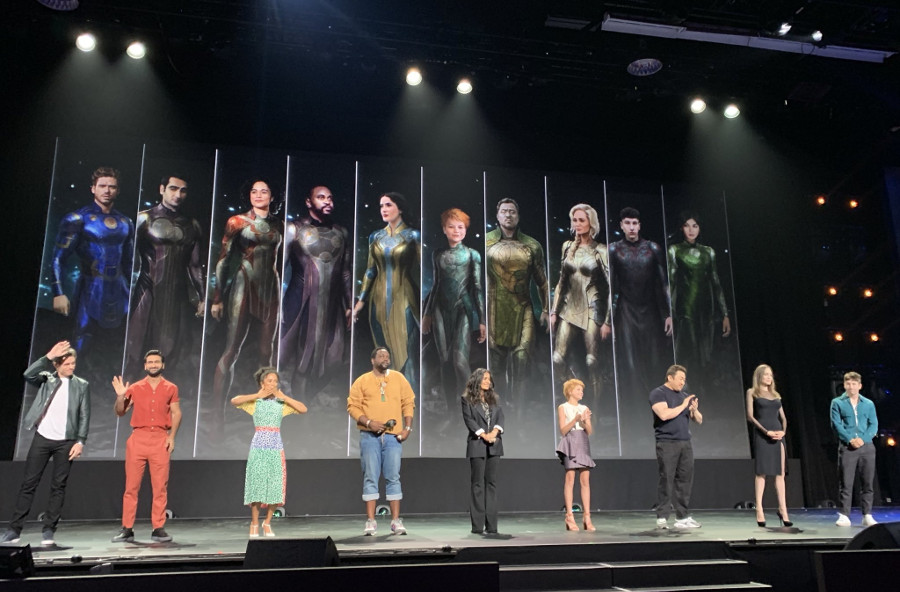 Eternals gets released Feb. 2021
Eternals gets released Feb. 12, 2021 directed by Chloé Zhao and stars Richard Madden as the all-powerful Ikaris, Gemma Chan as humankind-loving Sersi, Kumail Nanjiani as the cosmic-powered Kingo, Lauren Ridloff as the super-fast Makkari, Brian Tyree Henry as the intelligent inventor Phastos, Salma Hayek as the wise and spiritual leader Ajak, Lia McHugh as the eternally young, old-soul Sprite, Don Lee as the powerful Gilgamesh, Barry Keoghan as the aloof longer Druig, and Angelina Jolie as the fierce warrior Thena, with Kit Harrington cast as Dane Whitman.
Synopsis: Marvel Studios' Eternals features an exciting new team of Super Heroes in the Marvel Cinematic Universe, ancient aliens who have been living on Earth in secret for thousands of years. Following the events of Avengers: Endgame, an unexpected tragedy forces them out of the shadows to reunite against mankind's most ancient enemy, The Deviants.