It's said that Dredd 2 is back in development starring Karl Urban in the titular role.
The info comes from Giant Freakin Robot who says that the sequel is back in development which could mean that Karl Urban could be starring in a new movie and quite possibly the TV series that has also been in development.
Recently there has been talk of the Dredd: Mega City One TV series, so if an additional movie is also in development, that might mean some sort of Dredd-connected shared universe is underway all centered around the actor.
While the 2012 flick starring Urban bombed rather big time at the box office ($41 million on a $50 million budget), following its home release, it quickly became a massive cult favorite where there has been talk of additional projects ever since; however, none of them ever came to fruition.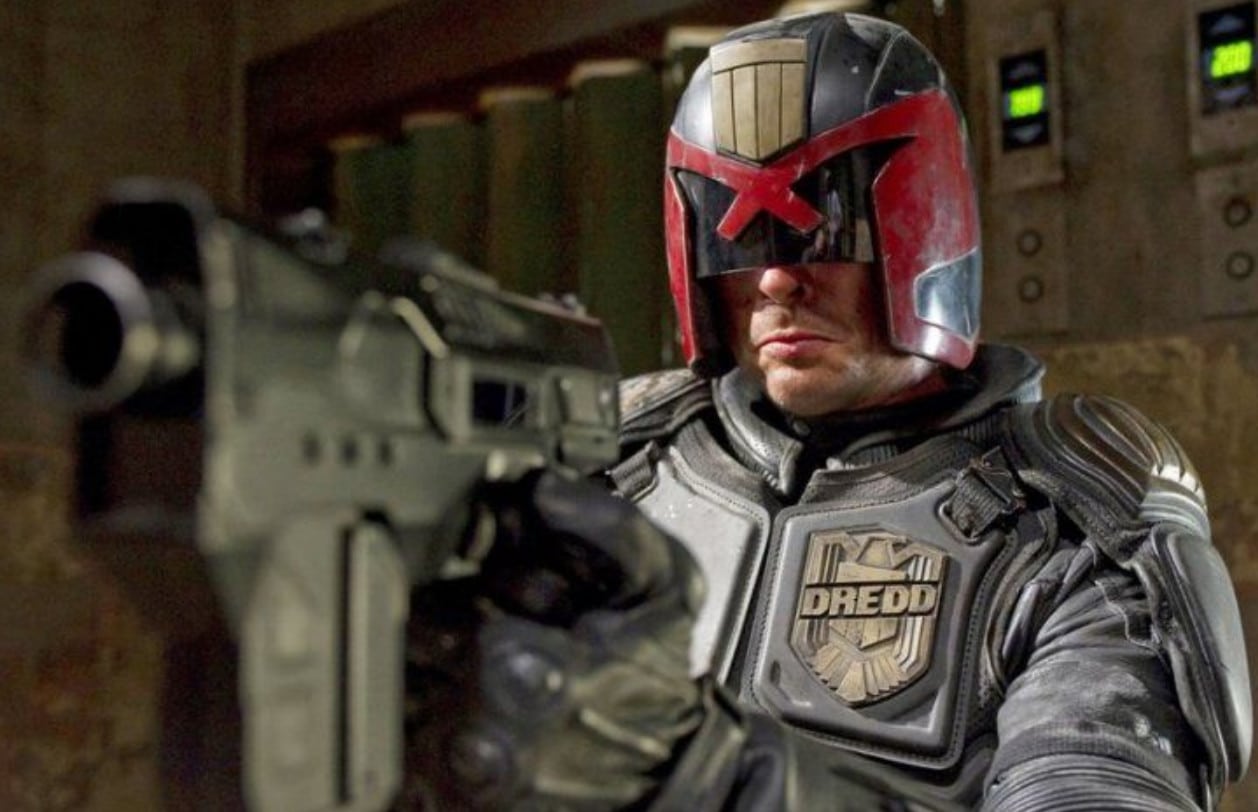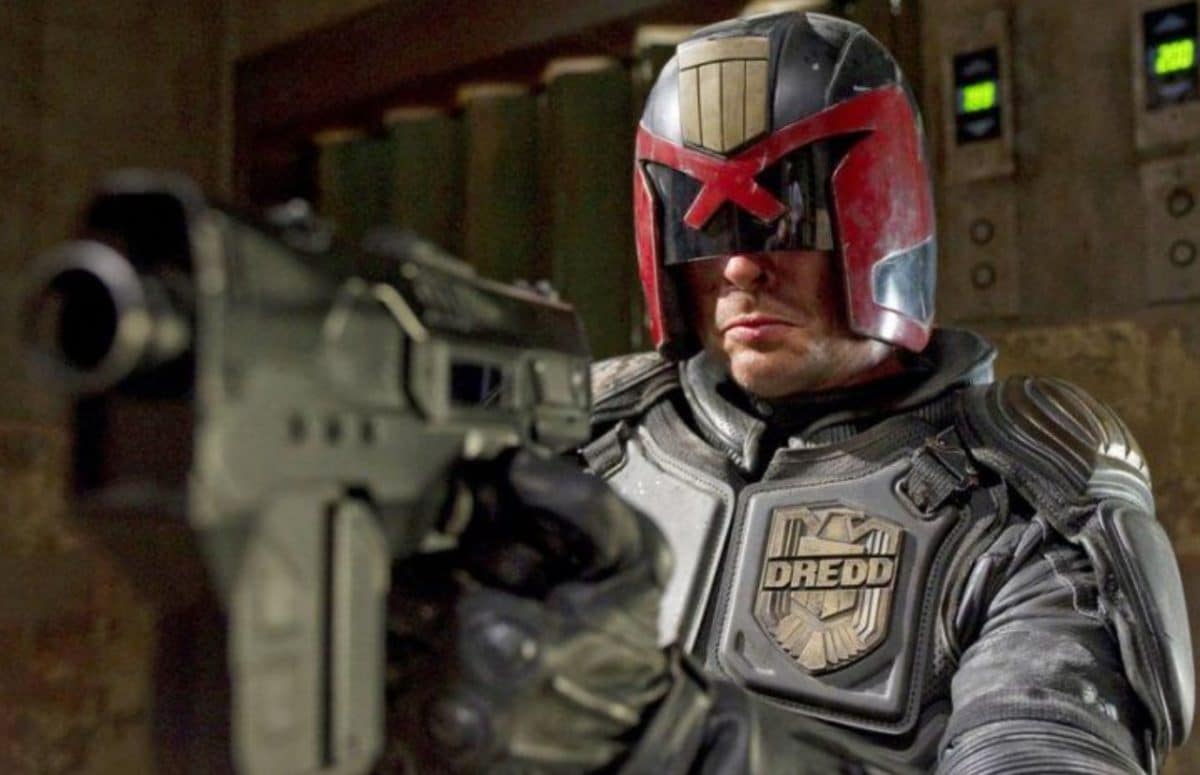 Does Karl Urban want to return to the Dredd role?
If the rumors are true, it sounds like that all may be changing, where we can guess it might have to do with Karl Urban's newfound stardom in the insanely popular The Boys Amazon series where he plays the fan-favorite character, The Butcher.
The Boys is watched by millions and millions of viewers, so it's probably hoped that audience, which is similar to The Boys, as the latter is also mature and targets the fanboys, could make its way to new Dredd projects.
Maybe Amazon would be a good home?
Urban has previously said he would love to do the series, and recently in an interview with GQ said he would want to return to the role and hinted at the potential villain.
"I certainly would be interested to revisit the character," he said. "There's such a great depth of material there that was created by John Wagner and various writers over the years, particularly the stories revolving around Judge Death and lots of great stories. To me it doesn't bother me if I get the opportunity to play Dredd again or if it's someone else. I just want to see those stories."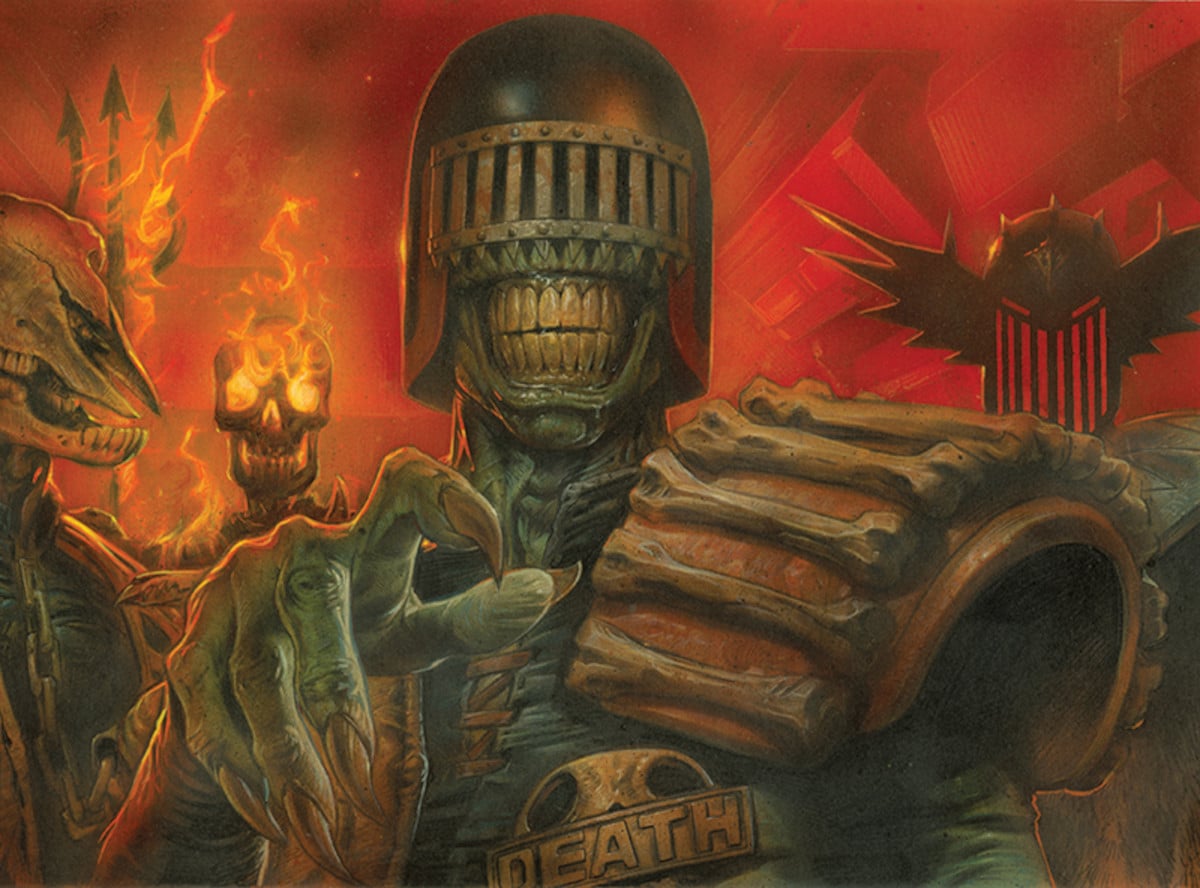 Who is Judge Death?
In the comics, Judge Death is from an alternate dimension Earth who is considered to be the arch-enemy of Judge Dredd, and due to not being able to be killed is the most recurring villain and is considered one of Judge Dredd's most notorious adversaries.
Judge Death is the creator and founder of the "Dark Judges," a group of supernatural beings that hail from the dark dimension called Deadworld, a former Earth where everyone has been killed by the Dark Judges, which are a dark and twisted version of the Judges that Dredd is known to be a part of, but they are basically the opposite as they view all life as being a crime.
The Dark Judges judge "life" as in their view all crime is committed by the living, so all the living are guilty and should be extinguished.
They initially started off as human but gain supernatural powers and upon killing all the living in their homeworld (Deadworld), turn their attention to Mega-City One.
Judge Death, aka Judge Sydney De'Ath, starts off as a human but on his Earth becomes a Judge where he shares similar views about the living with a pair of witches he falls in love with who have the powers to make others undead, so Judge Death and his lieutenants undergo the process.
Long story short, they come upon technology that enables them to travel between dimensions where they desire to bring their views on the living to Mega-City One where they run into Judge Dredd.
Hopefully, the movie and series get made as it sounds pretty awesome and would make for some great quality entertainment.