The BBC has announced that the Doctor Who Legend of the Sea Devils Special will air on Easter Sunday, April 17 on BBC One and BBC iPlayer.
The Doctor Who Special is one of two, with the second special set to air later this year featuring the last time Jodie Whittaker plays the 13th Doctor.
"As part of the BBC Centenary celebrations, Jodie Whittaker's final episode playing the Thirteenth Doctor is set to air next autumn," announced the BBC back in November. "Having been in charge of the TARDIS since filming began in 2017, Showrunner Chris Chibnall and Jodie Whittaker are set to leave the most famous police box on Earth – and the Universe. Having faced many perilous journeys battling some of the most feared monsters throughout space and time, it's the final installment for the Thirteenth Doctor. This epic blockbuster special will see the Doctor fight evil across the galaxy one last time but just who will she come up against in her final battle before the Doctor regenerates once more… "
Doctor Who Legend of the Sea Devils is described as: In a swashbuckling special adventure, the Doctor (Jodie Whittaker), Yaz (Mandip Gill) and Dan (John Bishop) come face to fin with one of the Doctor's oldest adversaries: the Sea Devils. Why has legendary pirate queen Madam Ching come searching for a lost treasure? What terrifying forces lurk beneath the oceans of the nineteenth century? And did Yaz really have to dress Dan up as a pirate?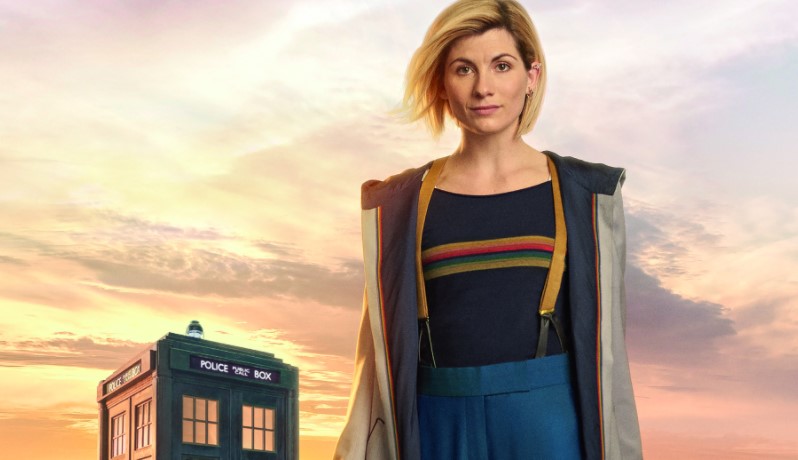 New Doctor Who is unknown
Regarding who will play the new Doctor is unknown, but recently saw rumors suggesting Hugh Grant was in talks for the 14th Doctor, but the actor denied those rumors. Additional rumors also have offered a female POC actress is being sought for the role as well as a gay actor; however, nothing is yet confirmed.
In addition to Jodie Whittaker leaving the series, showrunner Chris Chibnall is also departing, which will see Russell T Davies return for the Doctor Who 60th Anniversary.
"I'm beyond excited to be back on my favorite show…" Davies previously told the BBC who kept mum on who is playing the new Doctor Who, "…but we're time-traveling too fast, there's a whole series of Jodie Whittaker's brilliant Doctor for me to enjoy, with my friend and hero Chris Chibnall at the helm – I'm still a viewer for now."