Amid the worst ratings in nearly its 50-plus year history, it's reported the current series of Doctor Who is losing a majority of its companions.
It's reported that Bradley Walsh will quit Doctor Who following this year's Holiday special and that co-star Tosin Cole will be joining him.
The pair have been involved with the series since the debut of the 13th Doctor, played by Jodie Whittaker two years ago; Bradley Walsh plays Graham O'Brien, with Tosin Cole as Ryan Sinclair.
It's noted companion Yaz (Mandip Gill) will be sticking around for Doctor Who Season 13 which also sees Whittaker and showrunner Chris Chibnall return.
"Two years is a long time in the world of Doctor Who. Yaz will be back but Christmas will be the last outing for Ryan and Graham," an insider fills in the UK's Mirror.
The article also notes that while their exit plot remains a mystery, the Doctor's companions rarely have happy endings, which suggests a bad demise for Walsh and Cole's characters.
Regarding the ratings, the article also notes ratings have fallen to 5.5 million from 8 million for the previous series in 2018, and what is particularly worrisome is that over 600k viewers turned off the Doctor Who Season 12 finale that aired Sunday but returned for the show following the episode.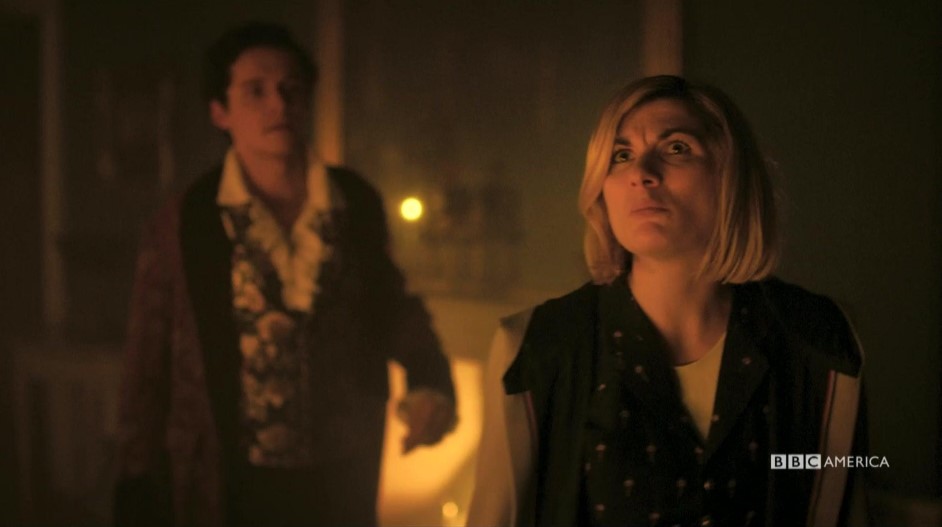 BBC defends poor ratings, woke programming
Recently saw the head of BBC programming defends the show's ratings and it's woke programming.
"I worked on Doctor Who myself and produced it for many years and I can honestly say I don't think it's been in better health editorially. The production values have never been better," said Piers Wenger of the BBC at a recent event.
Regarding its woke nature, Wenger went on to defend the show, again in the midst of poor ratings:
They were adaptations of books that were written a long time ago – hundreds of years ago – but we are repurposing them for a contemporary audience.

They need to speak to a contemporary audience and represent a contemporary world as well as being stories set in our past. That's the point of adaptation. You do that with everything.

I really object when I hear the word 'woke' used in a pejorative way because what does 'woke' really mean?

If it means equality being important and fair representation being important then absolutely, that is important to me.

Whether that is what 'woke' means, I don't really know, but I do think that equality, fair representation and portrayal are all things that matter hugely to the BBC and it would be a dereliction of our duty if we didn't own those particular initiatives.