Scott Derrickson is back on Twitter today, which may be a tease for Doctor Strange 2, which has been said to go into production next Spring.
The director actually quit Twitter back in November of 2017 noting, "Twitter is hell," but he remained active on Instagram.
A post on Instagram from July actually featured Doctor Strange with "See you in September."
Well, September is here and Scott Derrickson is back on Twitter.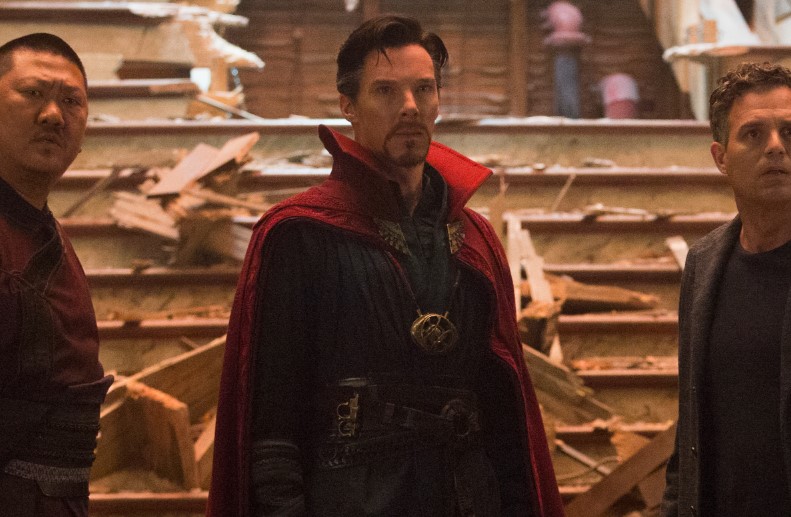 Doctor Strange 2
Regarding Doctor Strange 2, Marvel Studios president Kevin Feige confirmed back in June that the sequel is happening.
"[Doctor] Strange, you know, whenever we do another Strange one, which we will do, it will be a number of years from the first Strange, and yet he's a very big part of [Avengers: Infinity War]. So it is just a good problem to have when you have too many beloved characters that people want to see more of, whilst keeping to our core belief that we need to keep exploring nuance and keep doing different types of things," Feige said in a previous interview.
As I previously noted, the first Doctor Strange came out in 2016, so it will be a number of years when Doctor Strange 2 does get released.
The rumor that said Doctor Strange 2 is happening in the Spring offered it could shoot for as long as six months, and that star Benedict Cumberbatch received a hefty raise, said to be more than all his MCU appearances combined. It's speculated Benedict Cumberbatch will be assuming the "Robert Downey Jr." role of the MCU following The Avengers 4, which makes sense as Marvel Studios' Phase 4 is said to be going cosmic in a big way.
It's also being speculated that Doctor Strange 2 may be taking the place of Guardians of the Galaxy 3 on the MCU schedule, as GOTG 3 is delayed following James Gunn having been fired. Dave Bautista recently revealed Guardians of the Galaxy 3 is on permanent hold.
Last we seen of Benedict Cumberbatch and Doctor Strange was in Infinity War when he told Tony Stark they are in the end game now, and he went through all the possibilities of beating Thanos and only found one, which is the current path they are on and plays out May 3, 2019 in The Avengers 4.