Joining Rotten Tomatoes, the Doctor Strange 2 CinemaScore isn't all that good as the flick suffers the second-worst audience reaction for a Marvel film.
The CinemaScore measures audience reactions on opening night, so of course, the audience is mostly made up of the Marvel diehard and hardcore fans, so Doctor Strange 2 not living up to expectations could be looked at as worrisome, which follows Kevin Feige's big failure to date for Phase 4 which includes huge busts for Black Widow, Shang-Chi, Eternals and all the Marvel shows on Disney Plus.
Doctor Strange 2 received a B+ CinemaScore, which only beats out Eternals' B (another Phase 4 film – ouch!) and ties with the first Thor movie.
Check out the list of Marvel CinemaScores below.
Regarding why fans are disappointed with Doctor Strange 2, it probably has to do with the lackluster approach to the Multiverse in the film as America Chavez felt forced, and when it comes down to it is unneeded; America and Strange's travels through the Multiverse are really lame (a painted universe? That's the best they could come up with?), and the Illuminati are pure fan service garbage thrown in at the last minute that also felt rushed and unneeded where they are a part of some weird flowers and rainbows Marvel Communist Universe (follow the red, not the green) where no one pays for food, but the white guy that asks gets beat up for it.
Basically when it comes down to it, Doctor Strange in the Multiverse of Madness is not the movie Keige first promoted it to be and not the movie fans expected or wanted.
Regarding Rotten Tomatoes, the film has a 75% Rotten Tomatoes Score and 87% from fans which is considered bad to lukewarm for a Marvel movie.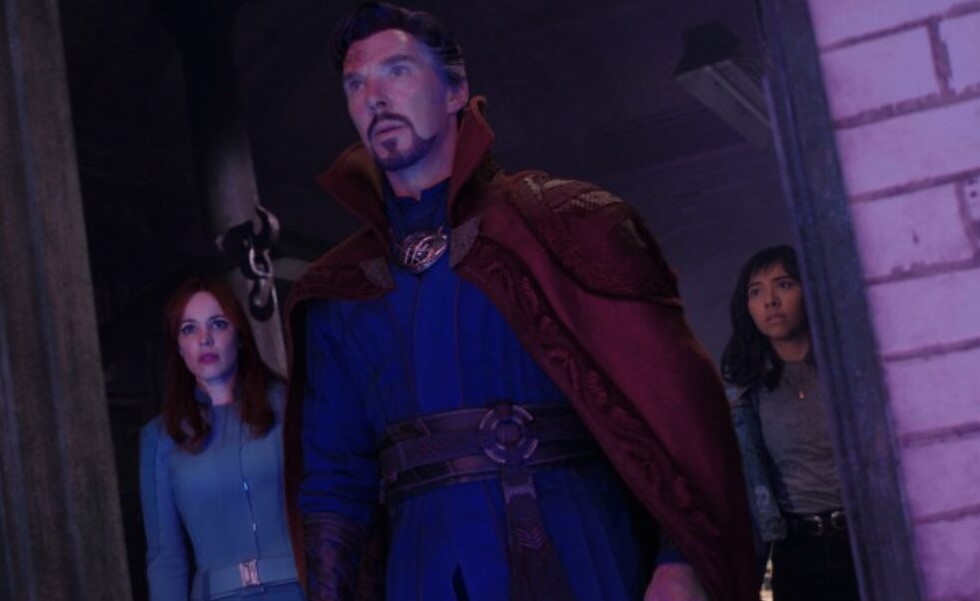 Marvel CinemaScore ratings:
Iron Man: A
The Incredible Hulk: A-
Iron Man 2: A
Thor: B+
Captain America: The First Avenger: A-
The Avengers: A+
Iron Man 3: A
Thor: The Dark World: A-
Captain America: The Winter Soldier: A
Guardians of the Galaxy: A
Avengers: Age of Ultron: A
Ant-Man: A
Captain America: Civil War: A
Doctor Strange: A
Guardians of the Galaxy Vol. 2: A
Spider-Man: Homecoming: A
Thor: Ragnarok: A
Black Panther: A+
Avengers: Infinity War: A
Ant-Man and the Wasp: A-
Captain Marvel: A
Avengers: Endgame: A+
Spider-Man: Far From Home: A
Black Widow: A-
Shang-Chi and the Legend of the Ten Rings: A
Eternals: B
Spider-Man: No Way Home: A+
Doctor Strange in the Multiverse of Madness: B+