Doctor Strange 2 "In The Multiverse Of Madness" now officially ends Marvel's Phase 4 plans as the release date was changed due to Spider-Man 3 getting pushed back which puts it after Thor 4.
Last Summer at the San Diego Comic-Con, Marvel and Kevin Feige originally announced that Thor: Love and Thunder was going to capstone Marvel's Phase 4 plans but now that is all changed due to the coronavirus which has caused every studio to shuffle its release date schedule.
We can also guess that since Doctor Strange 2 will now get released after Thor 4, that Doctor Strange 2 wasn't going to tie into Thor 4.
Originally, Doctor Strange 2 had a May 7, 2021 release date, with Thor 4 getting released Nov. 5, 2021.
Doctor Strange 2 now gets released March 25, 2022, with Thor 4 on Feb. 11, 2022.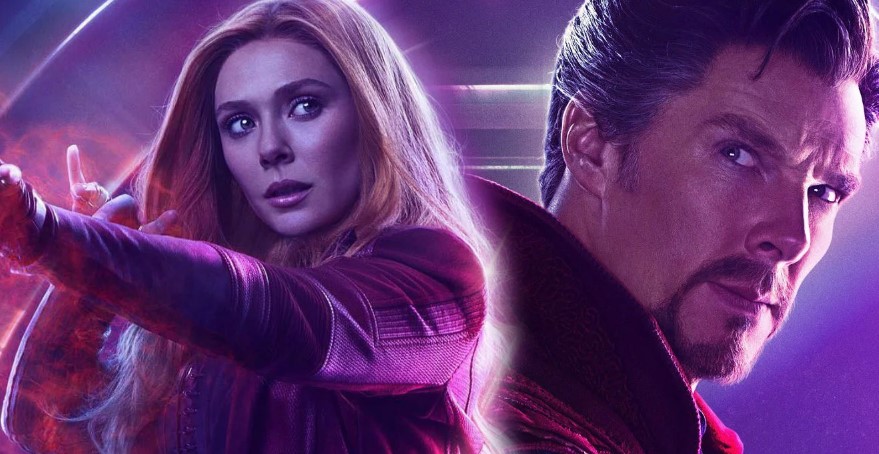 Doctor Strange 2 after Thor 4 is a smart move by Kevin Feige
I'll also add that I think it makes sense for Doctor Strange 2 to end Marvel's Phase 4 plans because it seems to be a much bigger movie than Thor: Love and Thunder, something more in line with an Avengers flick.
While not much has been said about Doctor Strange 2, it obviously introduces or features heavily the Multiverse (I've been told it will feature alternative takes on MCU characters with their original comic book counterparts), the sequel will feature Elizabeth Olsen as Scarlet Witch who by all accounts breaks open the Multiverse, and we also know the two Disney Plus series, WandaVision and Loki, directly tie into Doctor Strange 2.
So from an MCU perspective, Doctor Strange 2 looks to be more important for the Marvel Cinematic Universe as a whole as it seems to be introducing elements that will be in play for possibly years to come (Secret Wars is rumored, etc.).
Again, Doctor Strange 2 seems to be on the level of The Avengers, Age of Ultron, Civil War, Infinity War, and The Avengers: Endgame.
Regarding Thor: Love and Thunder, it seems to be pretty much it's own thing, another goofy take from Taikia Waititi filled with politically correct nonsense that might connect to James Gunn's own goofy Guardians of the Galaxy 3.
Kevin Feige seems to have made the right decision, for once, by moving Doctor Strange 2 after Thor: Love and Thunder, which will end the Phase 4 plans (unless Feige adds Black Panther 2 and Captain Marvel 2 to Phase 4 and has Captain Marvel 2 as the last film in Phase 4? – yikes!).
It could also be possible that Marvel changes its Disney Plus schedule to release the Marvel series closer to the release of the MCU movies, but nothing has been announced as of yet.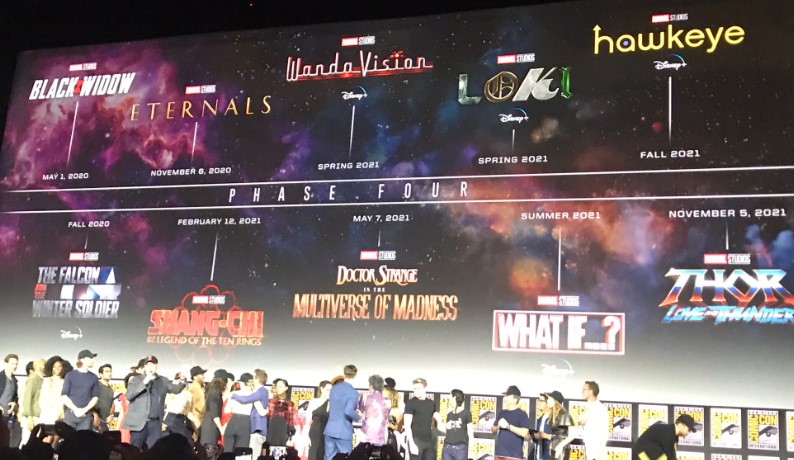 MCU release date schedule:
Black Widow: November 6, 2020
Eternals: February 12, 2021
Shang-Chi: May 7, 2021
Untitled Spider-Man 3: November 5, 2021 (Sony)
Thor: Love and Thunder: Feb. 11, 2022
Doctor Strange 2: March 25, 2022 (Ends MCU Phase 4)
Black Panther: May 8, 2022
Captain Marvel 2: July 8, 2022
Marvel Disney Plus schedule:
The Falcon and the Winter Soldier gets released in August 2020
WandaVision in December 2020
Loki in 2021
What If? in 2021
Hawkeye in 2021
Ms. Marvel in 2022
She-Hulk in 2022
Moon Knight in 2022