The Doctor Strange 2 box office has passed half a billion dollars.
The flick directed by Sam Raimi has a current worldwide box office gross of over $507 million.
The film also sports the eleventh best opening weekend domestically with a $187 million debut and the seventh-best opening for a Marvel movie.
The question now is if whether or not Doctor Strange 2 will hit a billion dollars at the box office which it would have easily done if it didn't lose out on upwards of $500 million or more from not being released in China, Russia, Ukraine, and various Middle Eastern Countries.
Doctor Strange 2 is tracking pretty close to The Avengers: Age of Ultron, the tenth best movie and the six-best Marvel movie, which made $1.4 billion worldwide, but Ultron made over $240 million in China and another $40 million or so from Russia and the Middle East, so it looks like a close call and Doctor Strange 2 will have to make up the ground elsewhere.
However, Ultron domestically is outpacing Doctor Strange 2, not by much, but it still is, as in its first five days of release, Ultron brought in $217.6 million to DS2's $213.6 million.
What about Spider-Man: No Way Home? There is no comparison as Spidey is outpacing Doctor Strange 2 by more than 50% in its first five days of release in the U.S. which brought in $328.6 million and Spidey went on to bring in over $1.89 billion.
A big factor looks to be if Doctor Strange 2 has legs and if it will get repeat viewings, which is something that happened for Spider-Man: No Way Home, but with Doctor Strange 2 having a low B+ CinemaScore and its Rotten Tomatoes Score at 74% and Audience Score at 87% that sends a message to Marvel that at the least, Doctor Strange 2 isn't living up to expectations. We'll know more from the drop this weekend where if Doctor Strange 2 drops around 60-65%, things should be okay.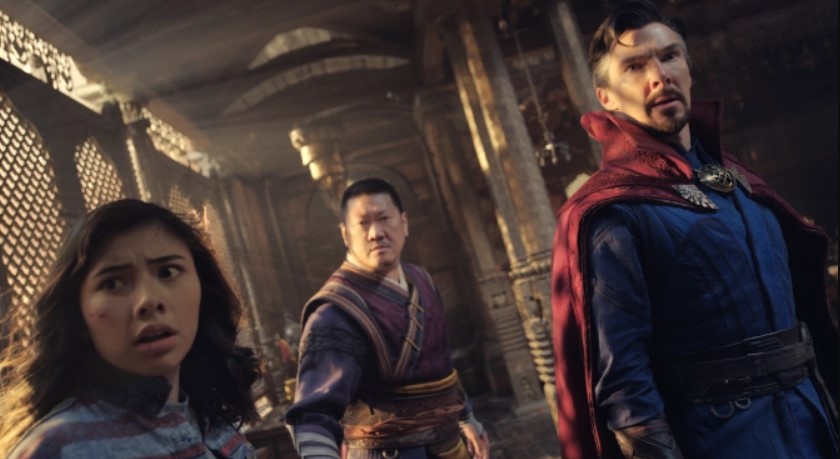 Doctor Strange 2 box office:
DOMESTIC (42.1%): $213,648,240
INTERNATIONAL (57.9%): $294,200,000
WORLDWIDE: $507,848,240