The Disney stock price has collapsed with more than a 13% loss following yesterday's investor report and presentation for the company's fiscal full year and 4th quarter earning results.
Presently, the stock price is down from around $100 on Tuesday to around $86 on Wednesday.
The price hasn't been this low in over two years since the start of the pandemic in March 2020 when it dropped to around $85 but rebounded to as high as nearly $200 a year later.
Disney's stock price is now down over 56% from that March 2021 high.
Related: Disney+ Skews Heavily Male: Explains Marvel, Star Wars Failures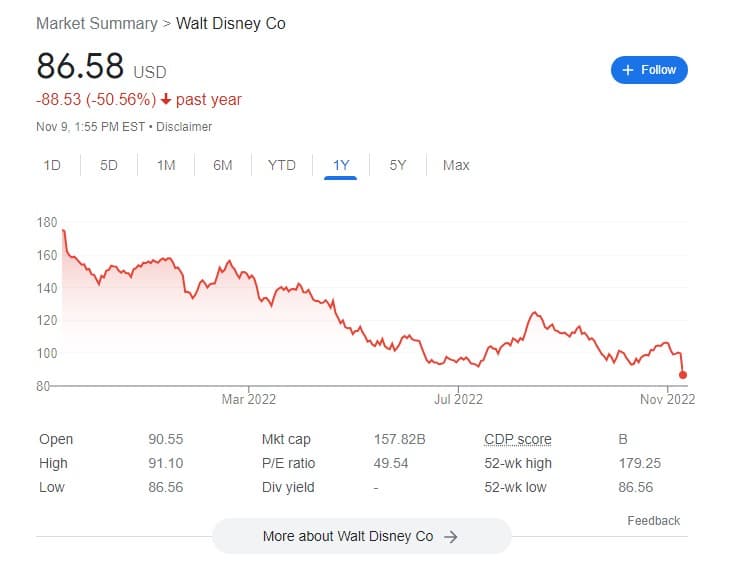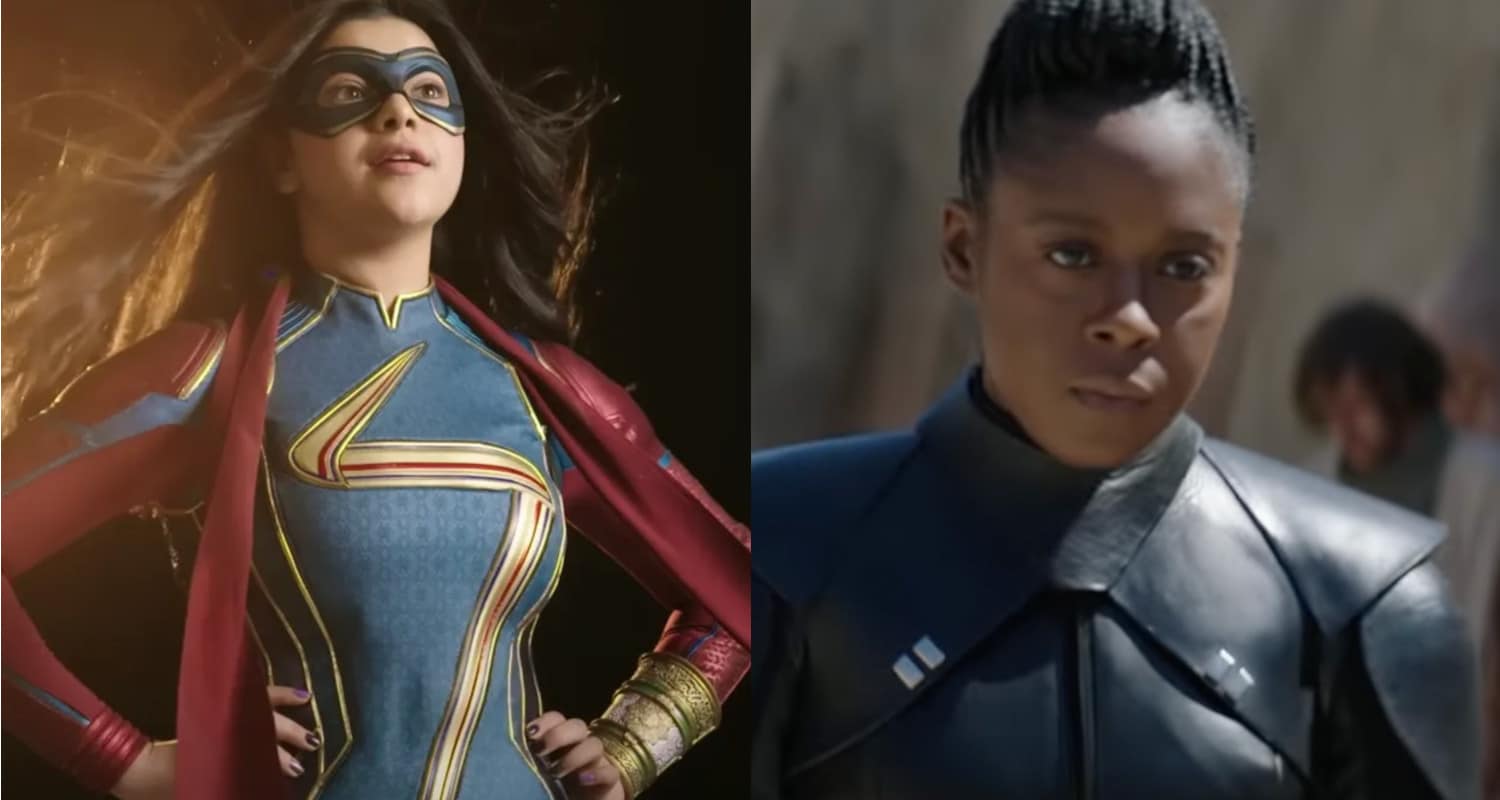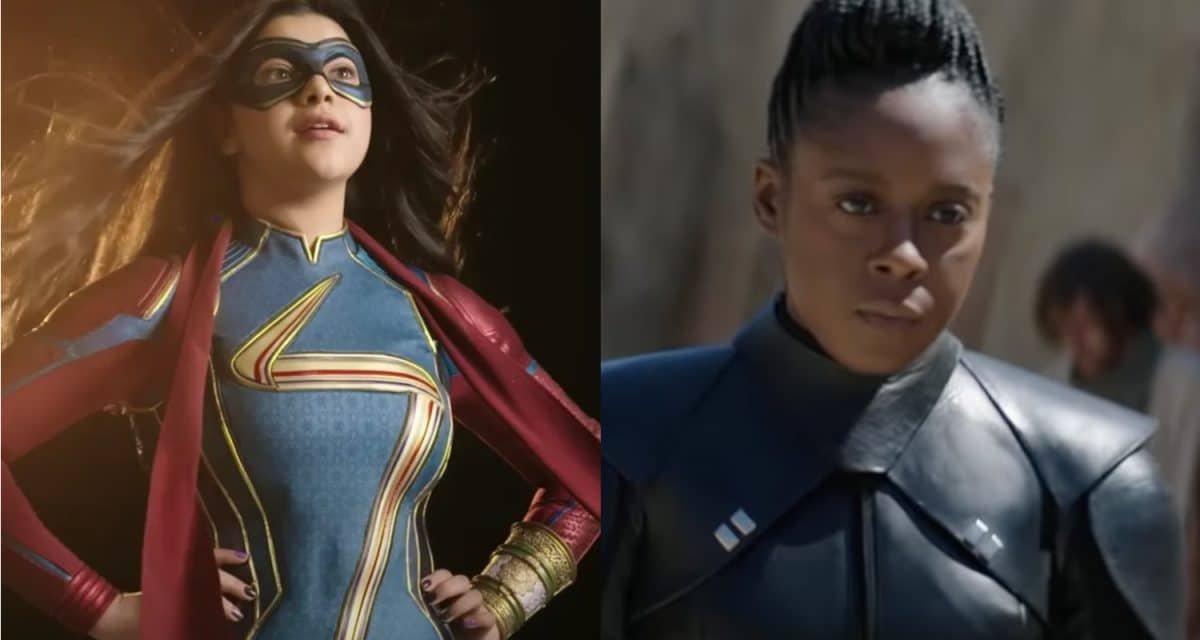 Wall Street isn't happy with Disney+
Regarding why the big drop, Wall Street isn't happy with the fact that the Disney+ streaming service saw losses more than double for the quarter ending in October from a year ago, which has seen executives offer they are going to cut costs.
The number of new subscribers actually outpaced Wall Street expectations, but the losses suffered are a massive 38% greater than expected.
The streaming service added 12.1 million new accounts to bring the total to 164.2 million subscribers but saw a huge loss of $1.47 billion.
The losses are a result of operating expenses of $800 million more than the year-earlier period, while revenue increased only 8% to $4.9 billion.
The higher losses are attributed to Disney+ and ESPN+ and lower results at Hulu (via Variety).
So what that means is Disney is not making enough money from its current number of subscribers to meet Wall Street expectations.
CEO Bob Chapek attempted to smooth things over by stating the service has reached its peak loss and pointed to an upcoming increase for the cost of Disney+ and the addition of an ad-supported subscription tier as a way to fix things, where Chapek also says the streaming service will be profitable in 2024 as it reaches its target number of subscribers; however, Wall Street isn't buying it.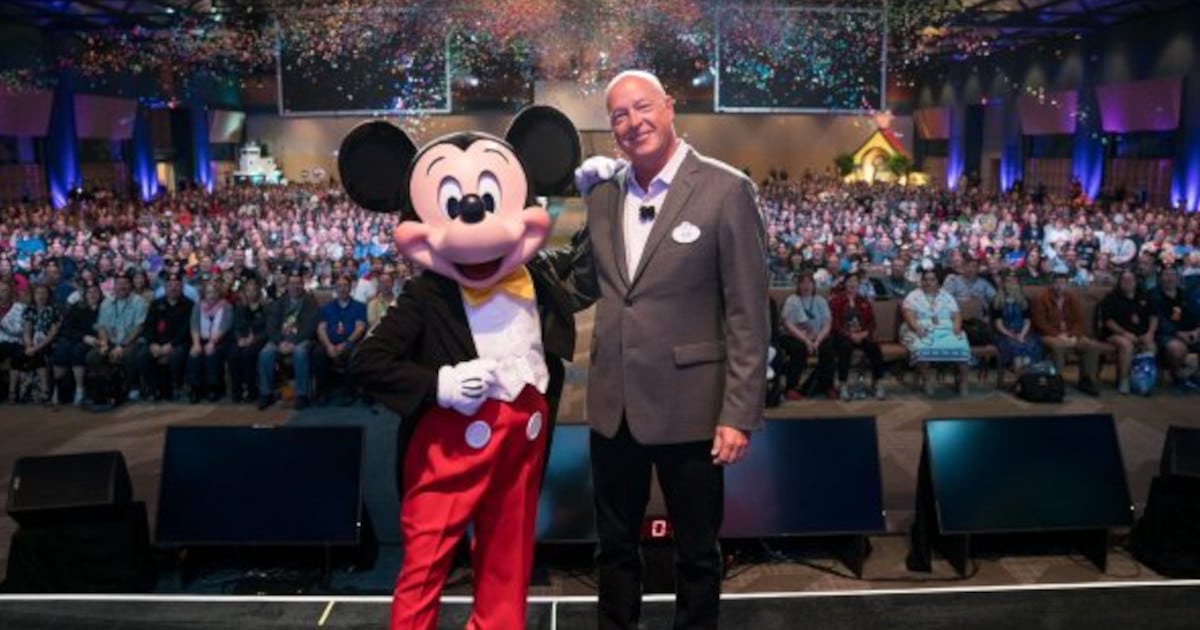 Wall Street Analysts doubt Disney+, TV, Parks, Media, Entertainment
The Wall Street Journal reports that analysts at Barclays are doubting the new increase in price and ad-supported tier as they feel subscribers will end up dropping the Disney+ streaming service.
It's also said that analysts have doubts Disney+ can meet its goal of 215 million to 245 million streaming subscribers in 2024 to achieve that profitability.
The analysts are not only doubting Disney+ but also the parent company's linear television business as they expect it to weaken due to a "worsening advertising market and accelerating subscriber losses," similar to competitors.
The Parks division, which is huge for the company, is also expected to have its issues, according to the analysts, which is due to higher costs and less demand in Asia.
The Parks division also didn't meet Wall Street expectations as it fell short of estimates by almost 13%.
The Media and entertainment division also fell 3% from last year due to direct-to-consumer and theatrical businesses struggling (via CNBC).
Wall Street analysts also previously doubted both the Marvel and Star Wars brands' ability to bring in new subscribers.
While in 2022, fiscal revenue growth grew 22%, executives are now forecasting growth of less than 10% for the new fiscal year.