Earlier today Disney released a first look at Mark Hamill as Luke Skywalker in Star Wars: Rise of the Skywalker — or did they?
Eagle-eyed Redditors have pointed out that the image is similar to a Vanity Fair cover for Star Wars: The Last Jedi.
Taking a closer look, we see that the glove worn by Luke in both images is exactly the same. Luke also appears in the images basically like the same pose, with slight differences, which probably means the image released earlier today isn't really of Mark Hamill, but an artist's or the photographer's rendering based on the Vanity Fair cover from a couple of years ago (today's image is also from Vanity Fair).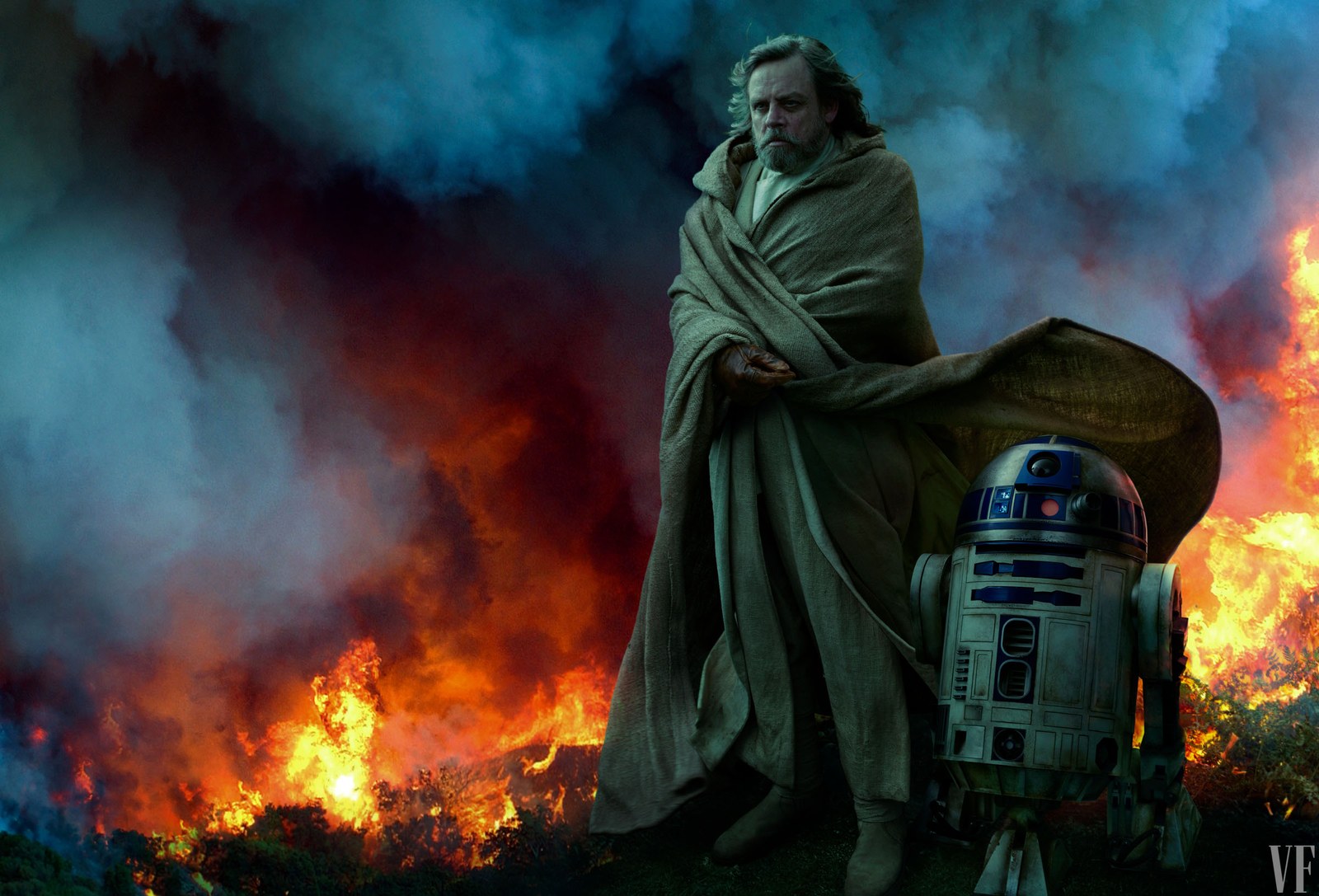 What does the Luke glove mean?
Since Luke is seen with the glove in The Last Jedi image, and we know that had nothing to do with the movie, it is probably safe to assume that the glove in the new image may have nothing to do with Rise of the Skywalker as well. It could basically be a placeholder in an attempt to throw fans off.
If his robot hand was shown in Rise of the Skywalker, obviously that would mean Luke is still alive. Likewise, if the human version of his hand is shown, that would mean Luke is actually a Force Ghost in Rise of the Skywalker. I don't know why they just didn't hide the hand, but it's rather strange to show him wearing a glove for both movies.
What is also kind of odd is that Luke is shown with R2-D2, which begs the question: Why would a Force Ghost Luke Skywalker be with a droid R2-D2? A Redditor theorizes that Force Ghost Luke is using R2-D2 to interact with the real world (for some reason).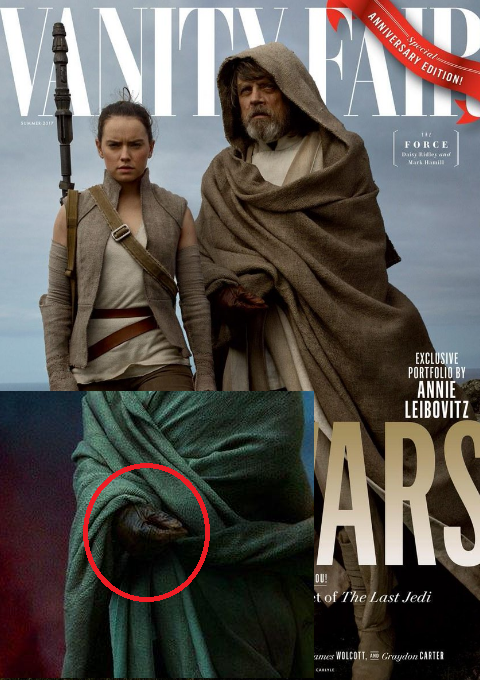 Mark Hamill actually said following The Last Jedi that he hopes Luke teleported, didn't die, and is still alive. I like Hamill's theory better than Force Ghost Luke working through R2 theory (lol).
Star Wars: The Rise of Skywalker has a December 20, 2019 release.