Disney's hypocrisy continues as now they have made The Little Mermaid Halle Bailey actress white – or at the least less Black – for the Chinese audience.
Disney has a history of hiding its Black actors as they changed up the posters for both Star Wars: The Force Awakens featuring John Boyega as Finn and actually hid the face of the late Chadwick Boseman behind a mask for the Black Panther release in China.
Halle Bailey Instagram
Regarding The Little Mermaid, which race swaps the main character of Ariel from a fair-skinned Danish white character to African American actress Halle Bailey, Disney is promoting the release of the movie in China with a poster that hides Halle Bailey's skin color using a blue hue making the character to appear to look white, or again, less Black. It's unknown if Disney has changed the hue of the entire movie for the China release.
It's also learned the flick is apparently bombing big time in China as presales are in the gutter.
Once again Disney changed their marketing of a black character for China.. Yet weirdos call people commenting on aspects of the movie "racist" yet disney is doing something blatantly "racist" but that's OK! We truly live in a🤡🌎 https://t.co/5GKDNcL5fb

— thatstarwarsgirl (@thatstarwarsgrl) May 22, 2023
Never forget what they did to Finn pic.twitter.com/Yf3YWOf3WB

— thatstarwarsgirl (@thatstarwarsgrl) May 22, 2023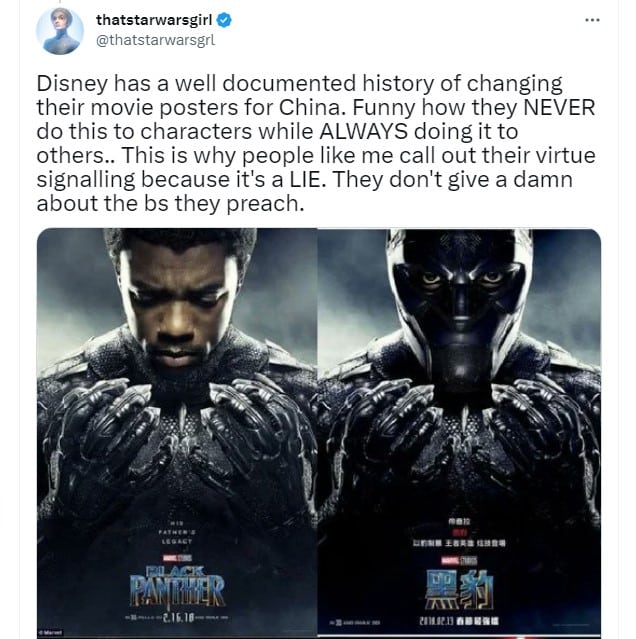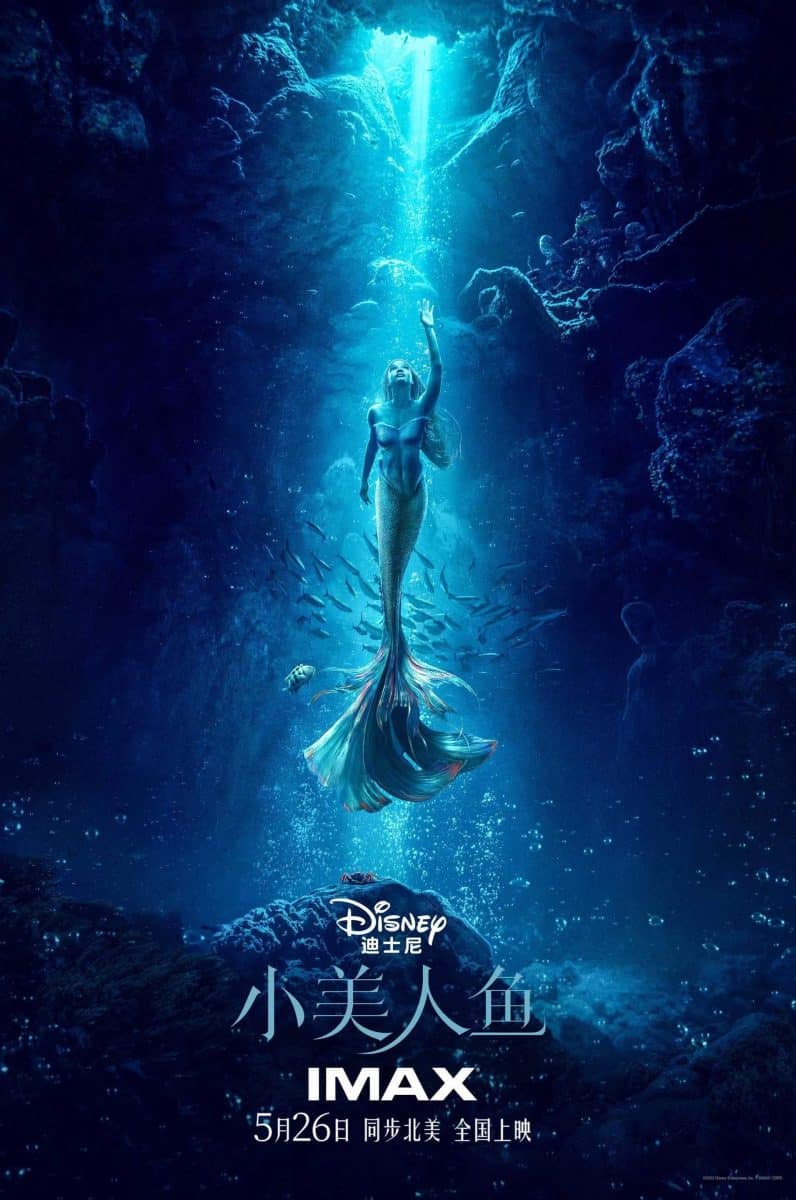 Why aren't woke SJWs criticizing Disney?
Fans are also getting harassed online by the SJWs yet for some reason the SJWs aren't criticizing Disney. Seems odd, but expected.
The Little Mermaid opens May 26 and the first batch of reviews have also hit Rotten Tomatoes where the flick is drowning compared to the beloved original 1989 movie, as the live-action version only has a 70% score compared to a 92% for the animated version.
Box office estimates offer The Little Mermaid may open to around $90 million to as high as $115 million.
Can you spot the difference?

🇺🇸 🇨🇳 pic.twitter.com/RGsxbtjT8B

— E (@ElijahSchaffer) May 22, 2023
Disney's poster for the Little Mermaid in China speaks for itself pic.twitter.com/DHlmbrbgFl

— Jack Poso 🇺🇸 (@JackPosobiec) May 22, 2023
The Little Mermaid China poster…Ariel is blue pic.twitter.com/ZbTerfVjoe

— Steph Anie (@mynerdyhome) May 21, 2023
Source: YouTube