As expected, Disney's live-action remake of The Little Mermaid is drowning at Rotten Tomatoes as the current score is much lower than the beloved original animated movie.
With the first batch of 33 104 reviews now out, The Little Mermaid directed by Rob Marshall starring Halle Bailey only has a Rotten Tomatoes score of 70%, while the 1989 animated movie has a score of 92%.
The news isn't surprising as all the trailers have been disliked to oblivion on YouTube by the fans. Check out reactions below.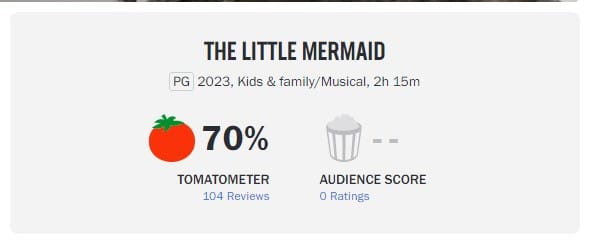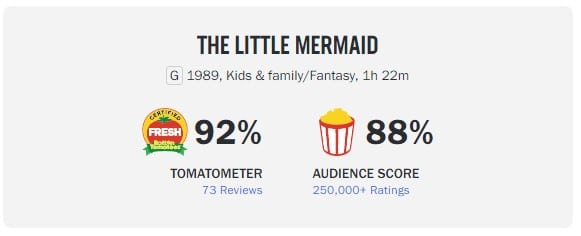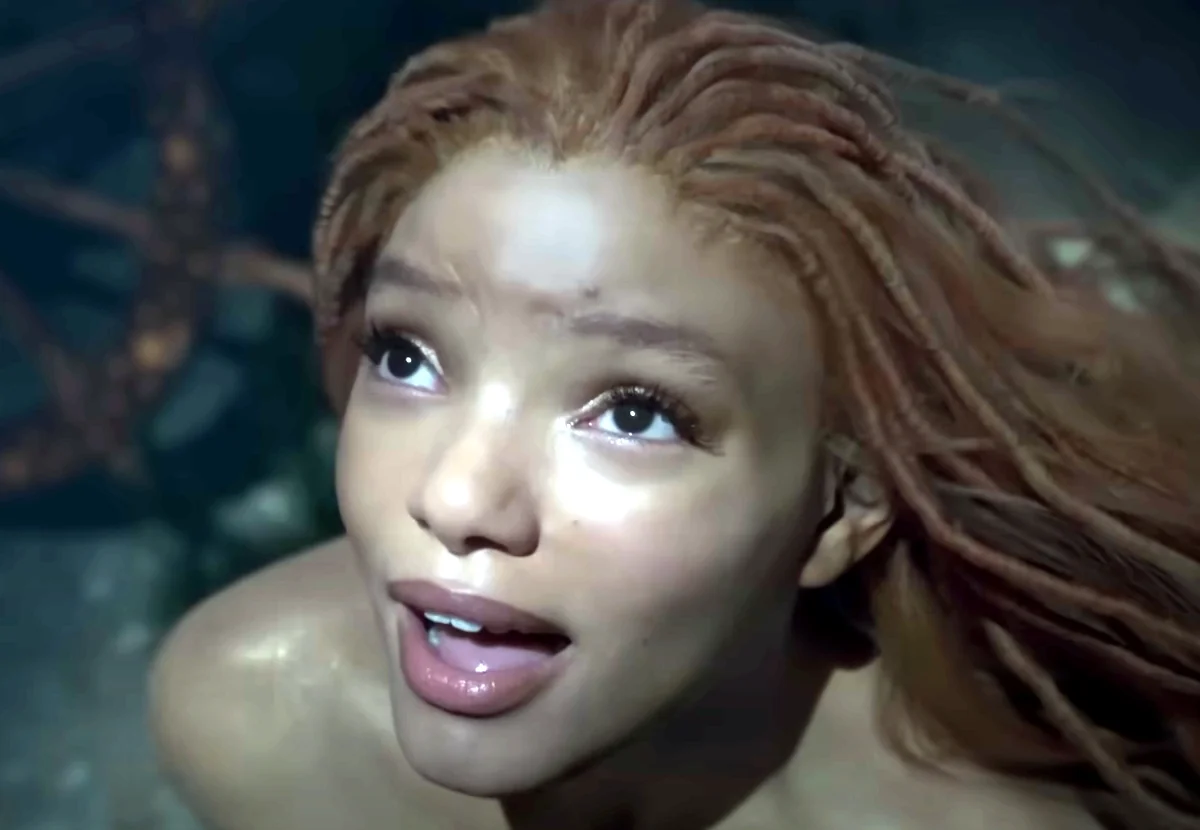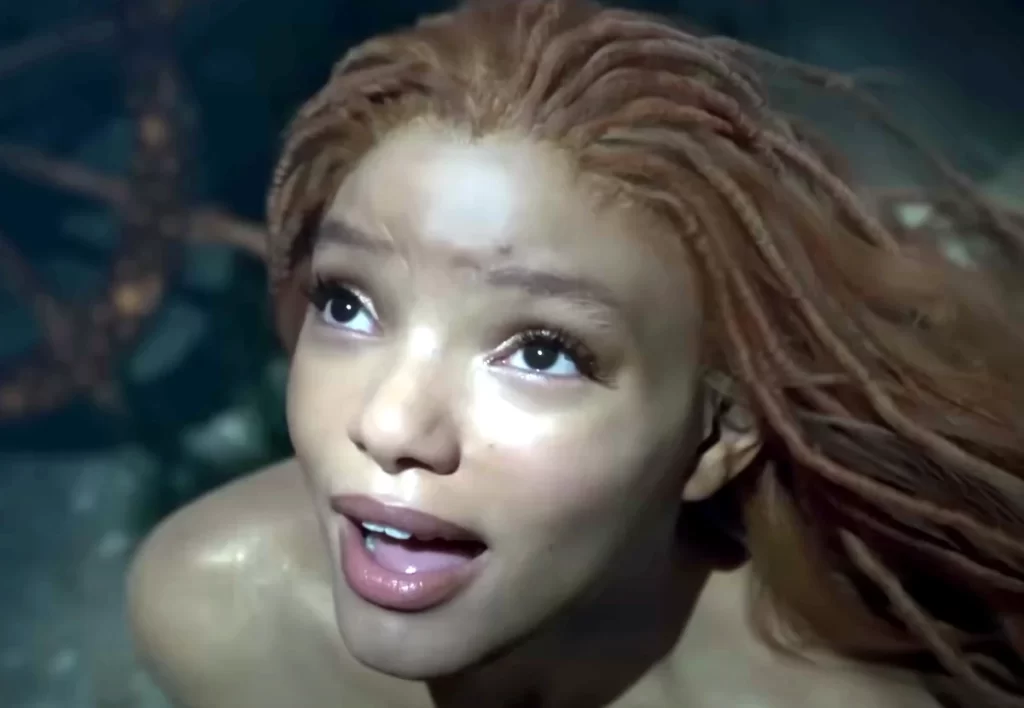 What do The Little Mermaid reviews say?
The reviews are actually quite all over the place as the obvious Disney shills love the flick and say to go out and buy tons of tickets, but on the flipside, those reviewers that don't like the movie, really don't like the movie.
Rotten: A thoroughly pointless cash grab of a thing, this new Little Mermaid is one of the most uninspired films to slither out of Disney since the company started raiding its own vault… – Globe and Mail
Rotten: As the studio has done with other live-action remakes, Disney betrays its own lack of imagination and an essential misreading of what made its original children's fare such a joy to audiences in the first place. – Vulture
Rotten: The Little Mermaid may have a modernised take on the 1989 feature with a charming lead performance from Halle Bailey, but there is not enough to lift this live-action adaptation, resulting in a soulless and pointless remake. – Flick Feast
Rotten: As The Little Mermaid crawls by at a snail's pace, the wondrous moments are weighed down by wasted opportunities for spectacle, emotion, and unapologetic bombast. – Mashable
Rotten: A ho-hum adaptation buoyed by a lovely lead turn. – THR
Fresh: Buy a ticket, or two or five to see this movie. – Decider
Fresh: The Little Mermaid delivers for fans new and old, and Halle Bailey is a bonafide superstar. – CinemaBlend
Fresh: The film is far from a mere remake; it expands the universe of the original movie, with a sprawl that jumps off the screen and directly into its viewers' hearts. – The Daily Beast
The Little Mermaid opens on May 26, 2023.