Disney bullies its employees according to Gina Carano who continues to open up about her exit from Star Wars and The Mandalorian.
After having revealed she heard about getting fired from The Mandalorian on social media, a preview of her first sit-down interview has been released where Carano goes into further detail.
"I've been through so much, and I've seen so much now, clearly, of the bullying that's been taking place, and I saw it before," Carano tells The Daily Wire's Ben Shapiro in an interview that airs Sunday. "I'm not the only one that's ever been bullied by this company, and I know that so deeply."
Carano reveals she has specific details but can't reveal anything due to the threat of Disney firing her friend.
"I could share a story which would turn things around in the media but I can't because it would sell out a friend…Everyone is afraid of losing their job," she says.
Carano continues by comparing her experience with Disney to where she got her start, mixed martial arts.
"You know how boxers head-hunt sometimes and forget to go for the body? I feel like Disney or Lucasfilm or whoever it is, just certain people at that company…I feel like I've been being head-hunted (…) and you can feel it," she explains. "Just a couple of weeks ago, Lucasfilm asked an artist that they employ to erase my character and put a different character in place, and he proudly announces this on Twitter, and erases my character and puts another character in place. All the fans of Cara Dune were just outraged. They were like 'Why didn't you add the character? Why did you have to take off the character? Is there something wrong? Is Gina getting fired?"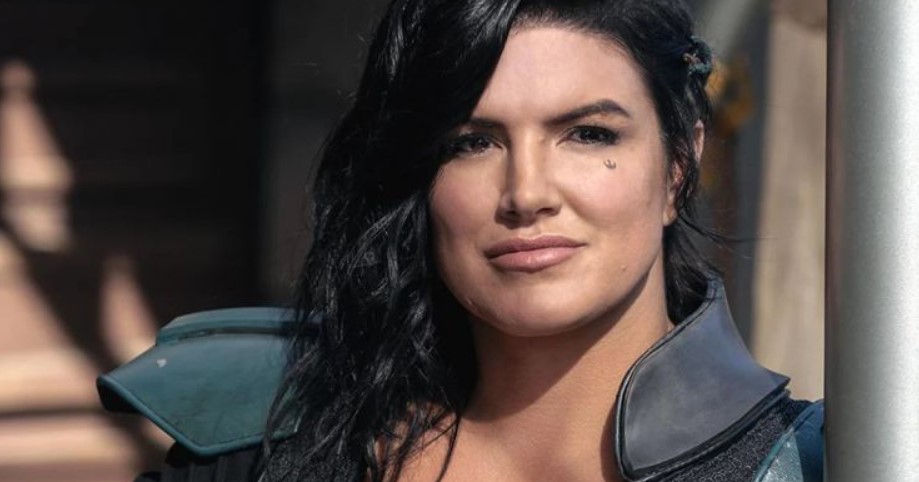 Disney has a double standard says Gina Carano
Gina Carano also says Disney has a double standard as she says people involved with The Mandalorian have been allowed to say whatever they want, but she isn't allowed to, and we can add that Disney and Star Wars have publicly backed a racist YouTuber that they employ, not to mention rehiring James Gunn.
"They've been all over me and they've been watching me like a hawk, and I'm watching people on the same production and they can say everything they want, and that's where I had a problem. I had a problem because I wasn't going along with the narrative…" she says.
It also recently became known that Hasbro has ONLY canceled the Gina Carano Cara Dune action figures, which is an obvious request from Disney.
Carano has since signed a movie deal with Shapiro.
(via Deadline)