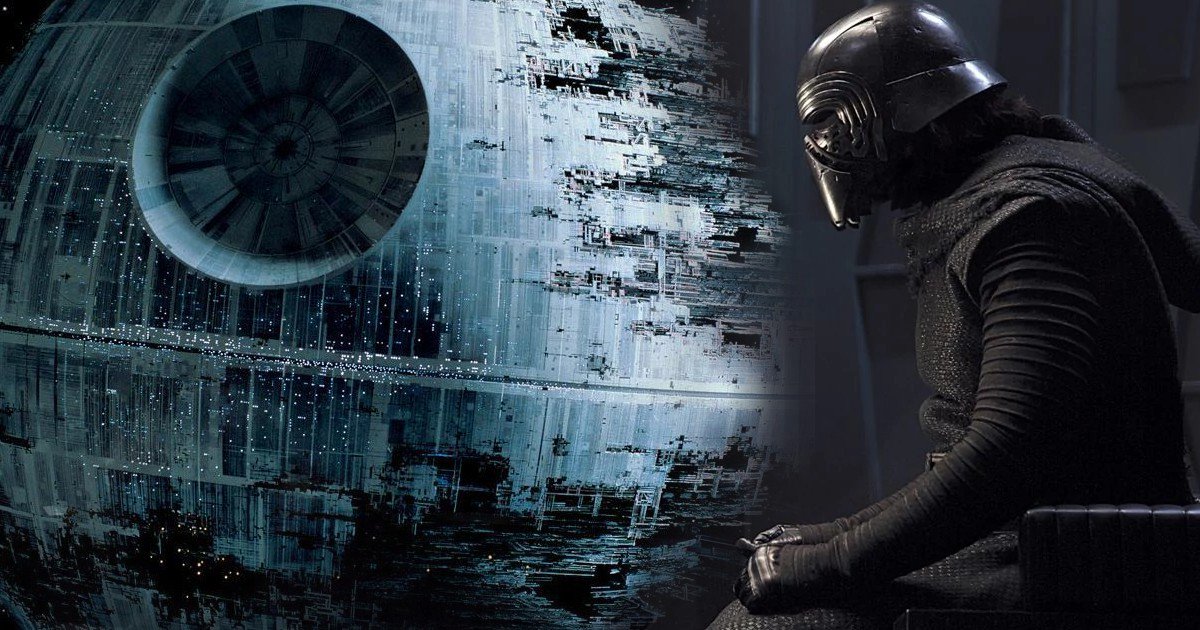 First the Porgs, and now this! If this is true, I'm giving up on Star Wars (lol), but it's being theorized that a third Death Star may be featured in Star Wars: The Last Jedi.
Yesterday happened to be Force Friday II, which saw Disney unleash the toys and merchandise for Star Wars: The Last Jedi with one toy seemingly revealing a third Death Star.
A fan posted box art on a Facebook page which features a Death Star on the left side of the packaging, which appears to be for a Star Wars: The Last Jedi toy. Interestingly enough, the box art also features an original Tie Fighter in the background.
I'm not sure what the toy is for, but it looks to be for the new First Order Tie Fighter as the packaging states "From The New Film Star Wars: The Last Jedi."
Star Wars: The Force Awakens was a rehash of Star Wars: A New Hope, will Star Wars: The Last Jedi be another rip off of Empire Strikes Back or Return of the Jedi? I really hope not.
It's possible the box art may be simply that as why would there be an original Tie Fighter (no way to time travel)? 
Star Wars: The Last Jedi has a December 15, 2017 release directed by Rian Johnson starring Mark Hamill as Luke Skywalker, the late Carrie Fisher as General Leia Organa, Adam Driver as Kylo Ren, Daisy Ridley as Rey, John Boyega as Finn, Lupita Nyong'o as Maz Kanata, Oscar Isaac as Poe Dameron, Domhnall Gleeson as Hux, Anthony Daniels as C-3PO, Gwendoline Christie as Captain Phasma, Andy Serkis as Supreme Leader Snoke, with Benicio Del Toro, Laura Dern and Kelly Marie Tran as Rose.
Tags: