It appears that Leslie Uggams will be back as Blind Al for Deadpool 3, judging from tweets put out by the actress and Ryan Reynolds.
Leslie Uggams took to Twitter on Saturday to congratulate Reynolds and Shawn Levy, who has been announced to be directing Deadpool 3, to congratulate the pair for their new Netflix movie, The Adam Project, where Uggams also made mention of Deadpool 3.
"5 [stars] for this wonderful film!" she tweeted. "Deadpool Ryan Reynolds has done it again, exploring the father/son relationship as a timeless force. There's a lovely homage to Field Of Dreams too. Director Shawn Levy is now attached to the upcoming Deadpool 3, too. Should be great!"
Seemingly confirming Leslie Uggams for the MCU, Reynolds replied, "Thank you, Leslie. See you soon."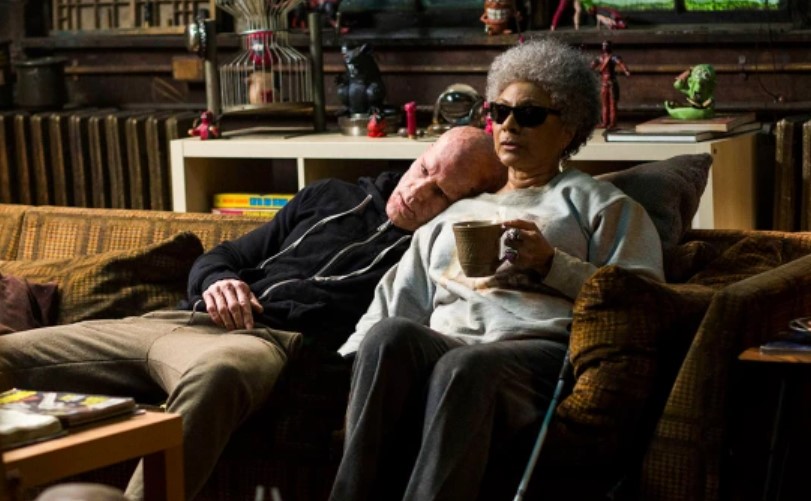 Blind Al has a stash of cocaine next to the cure for blindness
Leslie Uggams played Blind Al in both Deadpool movies, and in the first movie, they met at a laundromat as Wade Wilson was cleaning his blood-soaked clothes. While hunting down Ajax, Wilson moved in with Blind Al, and later in the film, he returned to her house to get his weapons, and upon leaving, he told her there was "a stash of cocaine next to the cure for blindness."
In the sequel, Deadpool returned to Blind Al's and retrieved the cocaine next to the cure for blindness and returned again later in the movie to recover after the battle with Juggernaut which saw him torn in two where he needed to regrow the lower half of his body. Cable then visited him and the two agreed to form an alliance to take down Juggernaut.
Plot details for Deadpool 3 are unknown and the film doesn't have a release date as of yet, but it looks to go into production soon. The original writing team of Rhett Reese and Paul Wernick are also returning for the third movie, and Ryan Reynolds and Deadpool are also speculated for Doctor Strange in the Multiverse of Madness that gets released May 6.