Earlier saw it announced that Fox Studios would be bringing the Deadpool 2 Extended cut to Comic-Con, and now Ryan Reynolds has shown off a trailer on social media.
"Spandexier is totally a word. Ask anyone. Deadpool 2: The Super Duper Cut on Digital August 7 & Blu-ray August 21," Reynolds posted on Twitter.
Next week's San Diego Comic-Con will feature a Deadpool 2 panel on Saturday followed by a screening of "The Deapool 2 Super Duper $@%!#& Cut."
Update: Check out the official details for the Deadpool 2 Blu-Ray release below.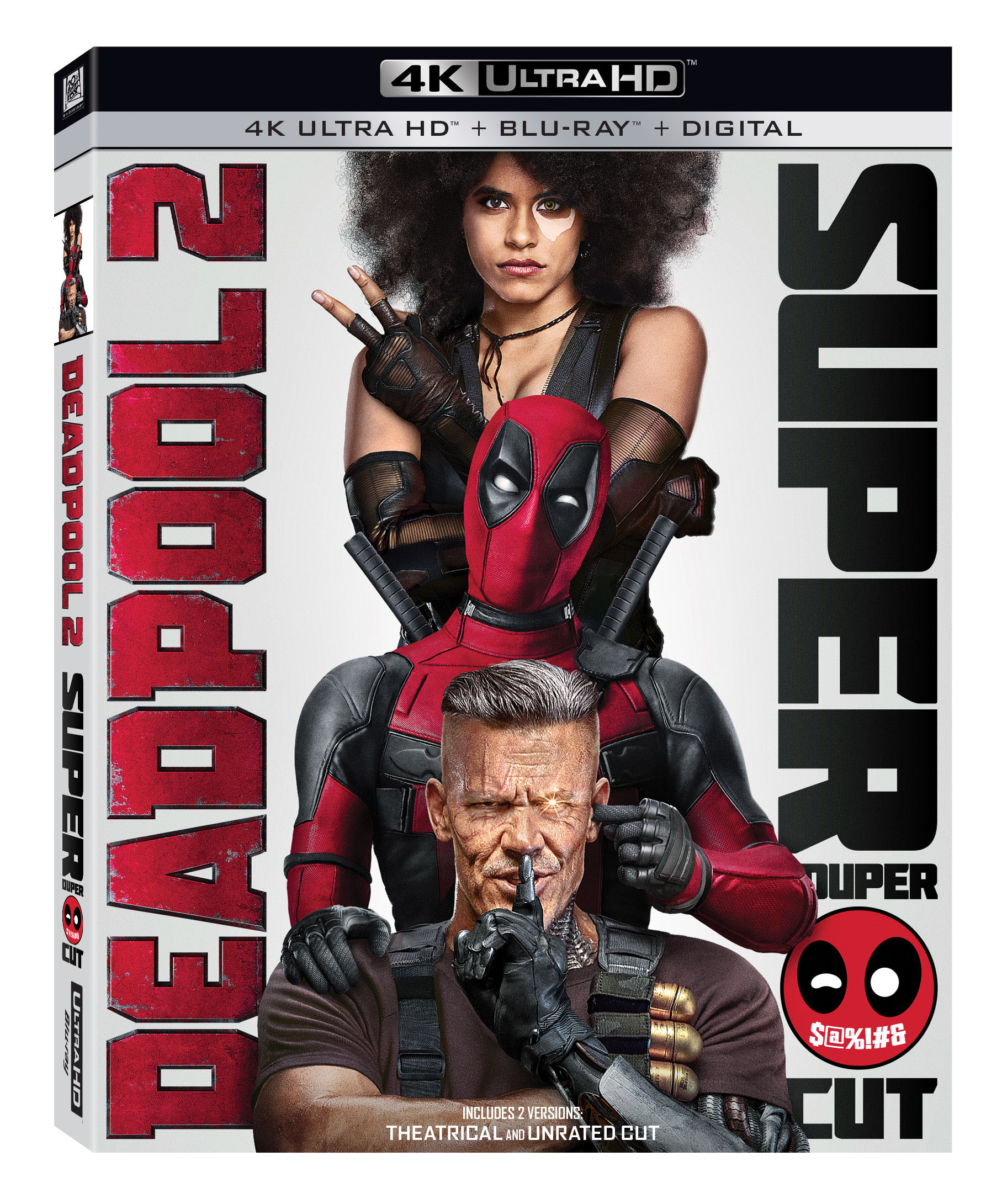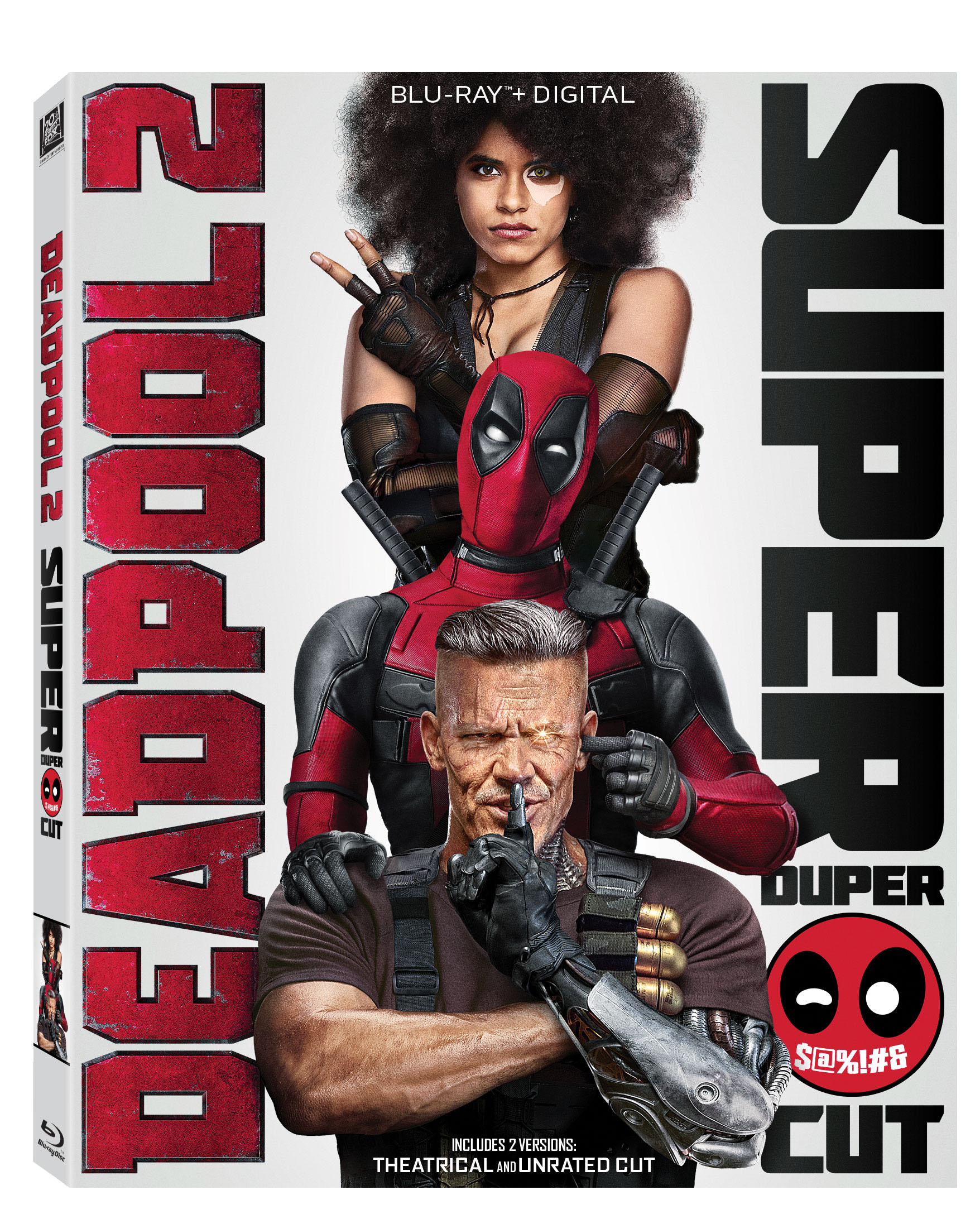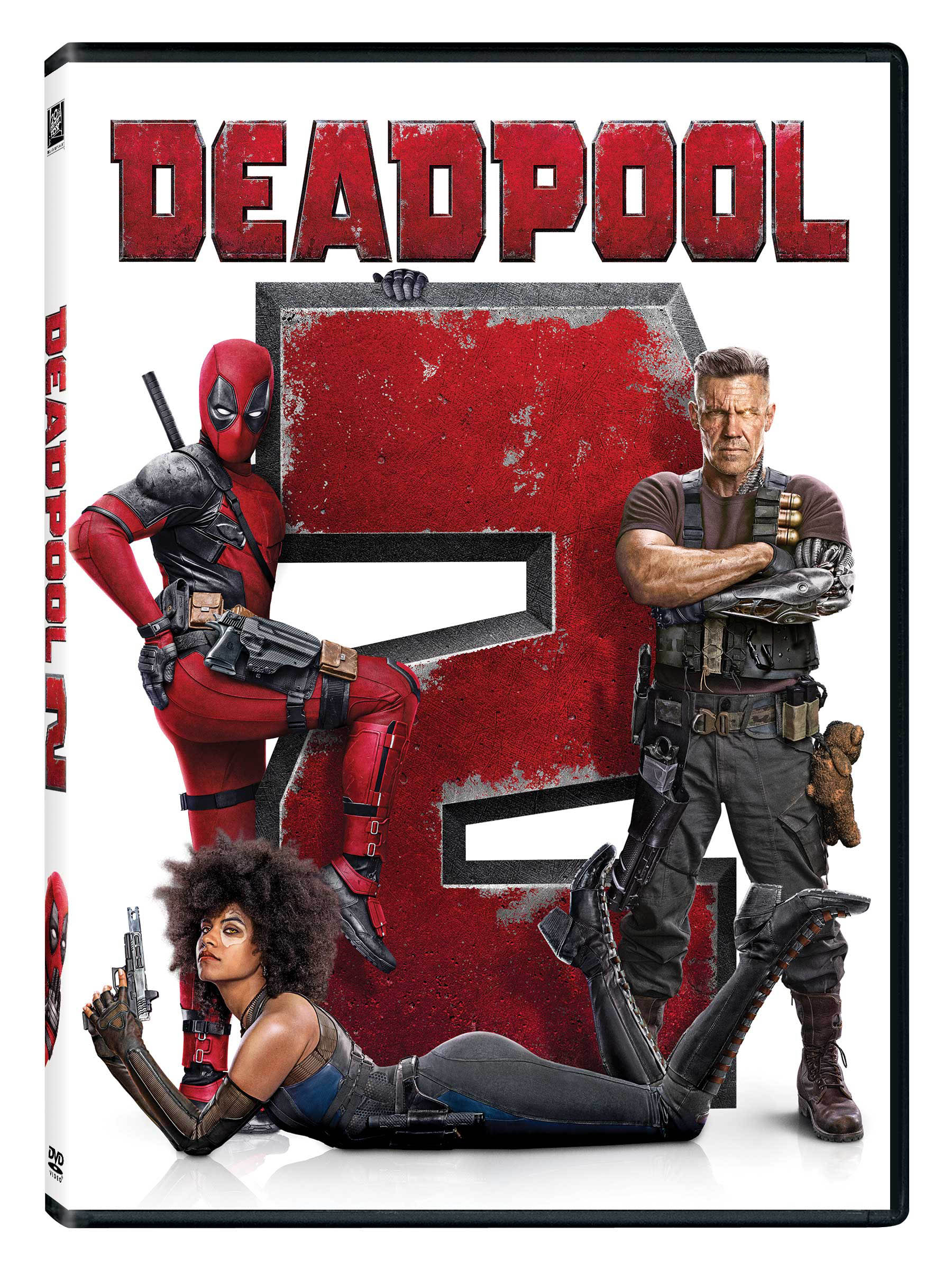 THIS TIME, HE'S COMING HARDER.
THE DEADPOOL 2 SUPER DUPER $@%!#& CUT
PREMIERES ON DIGITAL AUGUST 7 AND 4K ULTRA HD & BLU-RAYTM
AUGUST 21
PLUS DEADPOOL & CO. PARACHUTE IN TO HALL H AT
SAN DIEGO COMIC-CON, THIS TIME NO WIND ADVISORIES
DEADPOOL 2 Synopsis
The sequel to the first one! (That's just lazy writing)
But wait…there's more! If your second time wasn't enough, your second, second time will blow you away. The Deadpool 2 Super Duper $@%!#& Cut gives you even more of everyone's favorite red-spandexed superhero now with 15 minutes of brand-new action and jokes lovingly inserted throughout. That's a whole lotta D in a surprisingly small package!
Add DEADPOOL 2 to your Digital collection on Movies Anywhere August 7 and buy it on 4K Ultra HD, Blu-rayTM and DVD August 21.
And prepare for the ultimate superhero landing as Deadpool and pals drop into Hall H on Saturday, July 21 at 5:15pm for an hour of maximum effort. Expect dirty jokes, broken fourth walls, maybe some spandex and real, live unicorns!*
*Panel may not actually include mythical creatures.
DEADPOOL 2 4K Ultra HD + Blu-rayTM + Digital (Includes Theatrical Version and Super Duper Cut)
4K Bonus Features:
Audio Commentary by Ryan Reynolds, David Leitch, Rhett Reese and Paul Wernick (Theatrical Version Only)
Blu-ray Bonus Features:
Gag Reel
Deleted/Extended Scenes
Until Your Face Hurts: Alt Takes
Deadpool's Lips are Sealed: Secrets and Easter Eggs
The Most Important X-Force Member
Deadpool Family Values: Cast of Characters
David Leitch Not Lynch: Directing DP2
Roll with the Punches: Action and Stunts
The Deadpool Prison Experiment
Chess with Omega Red
Swole and Sexy
"3-Minute Monologue"
Audio Commentary by Ryan Reynolds, David Leitch, Rhett Reese and Paul Wernick (Theatrical Version Only)
Deadpool's Fun Sack 2
Stills (28 Images)
DEADPOOL 2 Blu-Ray™ + Digital (Includes Theatrical Version and Super Duper Cut)
Blu-ray Bonus Features:
Gag Reel
Deleted/Extended Scenes
Until Your Face Hurts: Alt Takes
Deadpool's Lips are Sealed: Secrets and Easter Eggs
The Most Important X-Force Member
Deadpool Family Values: Cast of Characters
David Leitch Not Lynch: Directing DP2
Roll with the Punches: Action and Stunts
The Deadpool Prison Experiment
Chess with Omega Red
Swole and Sexy
"3-Minute Monologue"
Audio Commentary by Ryan Reynolds, David Leitch, Rhett Reese and Paul Wernick (Theatrical Version Only)
Deadpool's Fun Sack 2
Stills (28 Images)
DEADPOOL 2 DVD (Theatrical Version)
Bonus Features:
Gag Reel
Deadpool's Fun Sack 2
Stills (28 Images)
DEADPOOL 2 4K Ultra HD Specifications
Street Date: August 21, 2018
Screen Format: 16:9 (2.39:1)
Audio: English Dolby Atmos, English Descriptive Audio 5.1, Spanish Dolby Digital 5.1, French Dolby Digital 5.1
Subtitles: English for the Deaf and Hard of Hearing, Spanish, French
Total Run Time: 119 minutes (Theatrical Version)
134 minutes (Super Duper Cut)
U.S. Rating R (Theatrical Version)
Unrated (Super Duper Cut)
DEADPOOL 2 Blu-Ray Specifications
Street Date: August 21, 2018
Screen Format: 16:9 (2.39:1)
Audio: English DTS-HD MA 7.1, English Descriptive Audio 5.1, Spanish Dolby Digital 5.1, French Dolby Digital 5.1
Subtitles: English for the Deaf and Hard of Hearing, Spanish, French
Total Run Time: 119 minutes (Theatrical Version)
134 minutes (Super Duper Cut)
U.S. Rating: R (Theatrical Version)
Unrated (Super Duper Cut)
DEADPOOL 2 DVD Specifications
Street Date: August 21, 2018
Screen Format: 16:9 (2.39:1)
Audio: English Dolby Digital 5.1, English Descriptive Audio 5.1, Spanish Dolby Digital 2.0, French Dolby Digital 2.0
Subtitles: English for the Deaf and Hard of Hearing, Spanish, French
Total Run Time: 119 minutes
U.S. Rating: R