The CW actor David Ramsey takes to social media to seemingly tease Green Lantern, something hinted at in the Arrow series finale.
On Instagram, Ramsey posted a behind-the-scenes image from the Arrow series finale featuring a look inside the Green Lantern box, but it is revealed not to be a ring, but a glowing prop, which gave the Green Lantern box its green light effect.
"..my power.." posted Ramsey.
Regarding the potential of David Ramsey playing Green Lantern is unknown, but the Arrow series finale saw mention that Ramsey is headed to Metropolis, which is home to Superman.
Interestingly enough, The CW is currently developing a new Superman & Lois series starring the Tyler Hoechlin Superman, so perhaps David Ramsey will make an appearance as Diggle.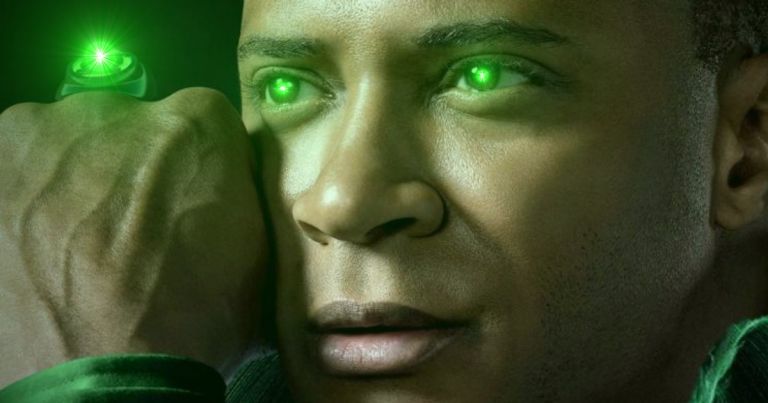 David Ramsey is Green Lantern
The CW Elseworlds crossover from a couple of years ago also saw Diggle teased as John Stewart, as The Flash of Earth-90 remarked to Diggle: "Hello, John… You are not wearing your ring," and it was also revealed that Diggle's stepfather is named General Roy Stewart.
The Crisis On Infinite Earths crossover also teased Green Lantern, but that is thought to be for the upcoming HBO Max series which is thought to be its own thing and not tied to any of The CW Arrowverse shows.
Ramsey did say he is excited for the HBO Max series.
"I've talked to Greg [Berlanti] about it, and they have a great plan. It sounds fantastic," said Ramsey in January. "People are champing at the bit to see this universe, to see this military corp come to live-action, and I'm among the people who are so excited."
A recent rumor does offer The CW Arrowverse is going to adapt the DC Comics Green Lantern "Blackest Night" story and tie into the new Tyler Hoechlin Superman series, so perhaps David Ramsey will get a chance to suit up for the Brightest Day.