Yesterday during Monday Night RAW saw it confirmed that Dave Bautista will be taking on Triple H, but Stephen Amell weighed in with backlash causing a Twitter uproar.
"Just landed and found out about Dave Bautista v Triple H — Really pumped for the match but also don't want to see a celebrity angle detract from an awesome wrestling card," Amell posted, who is a big wrestling fan himself and has appeared in the WWE and Ring of Honor.
Dave Bautista read the tweet and was none too happy.
"Considering that celebrity could actually f-ck someone up, and that celebrity is a former 6x heavyweight champ, and that celebrity is there because he loves it, maybe it just adds to the card. Maybe," Bautista replied.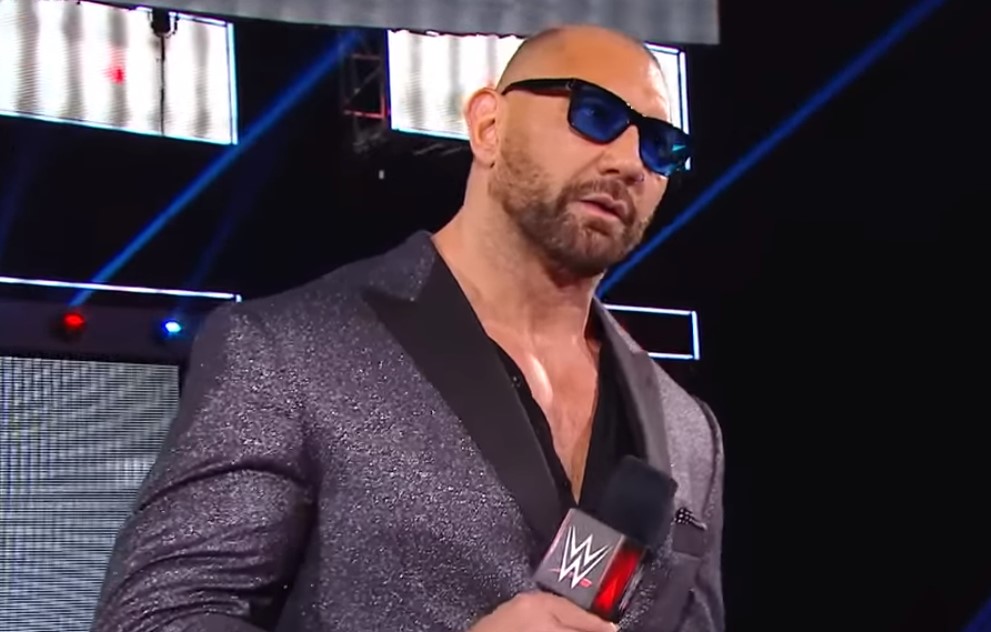 Stephen Amell is referring to the "celebrity angle" in that Dave Bautista is now a big Hollywood star, as he is featured in Marvel's Guardians of the Galaxy, Infinity War, and the upcoming Dune, who returns to Wrestlemania, with Triple H arguing how many times he has quit and come back. Amell obviously thinks the storyline is rather lame.
It is often that during big wrestling events such as Wrestlemania, high-profile names such as Dave Bautista (or Dwayne Johnson) appear for a one-off match, meaning they just wrestle the one time and aren't seen again. Amell obviously thinks the Dave Bautista vs Triple H match will take away from the rest of the Wrestlemania event which features the regular wrestlers who aren't as well known or have achieved a celebrity status similar to Bautista (or Dwayne Johnson), and that the spot would be better filled with better and different wrestlers. Too often the one-off matches aren't as good as the regular matches as the celebrity or returning wrestlers also tend to be a bit rusty.
Maybe Stephen Amell should watch what he says, as in addition to Dave Bautista being able to easily power bomb the Canadian actor, Amell's show Arrow is getting canceled following next season, so maybe Amell will be in need of a job? Though there is All Elite Wrestling…
Wrestlemania 35 takes place April 7.