Daredevil Charlie Cox is confirmed to be returning in the MCU along with Vincent D'Onofrio as the Kingpin.
THR confirms both actors will be a part of the upcoming Echo series coming to the Disney Plus streaming service which spins out of Hawkeye and stars Alaqua Cox as the titular character Maya Lopez.
In the comics, all three characters have a big history together, with THR offering the Echo series will feature a plotline where attorney Matt Murdoch is searching out a former ally said to be Jessica Jones, so that could mean the return of Krysten Ritter as well.
Charlie Cox recently appeared in Spider-Man: No Way Home and Vincent D'Onofrio appeared in the Hawkeye series in the final episode where Lopez learned the Kingpin killed her uncle which saw Lopez seemingly kill the Kingpin.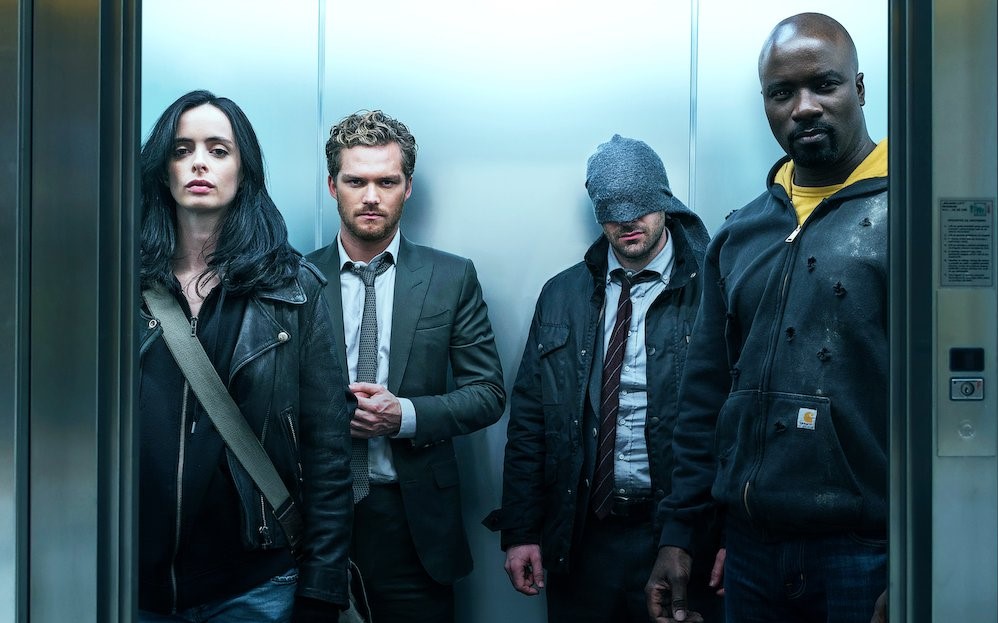 Marvel Netflix characters making their way to the MCU
Cox, D'Onofrio, and Ritter were a part of the Marvel TV Netflix shows along with Jon Bernthal as The Punisher, Mike Coulter as Luke Cage, and Finn Jones as Iron Fist. It has yet to be seen whether the latter three will become a part of the MCU as Bernthal doubted a PG-13 Punisher could work, Coulter has moved on and is starring in Paramount Plus' hit show, Evil, and many rumors have offered if Iron Fist ever comes to the MCU, Finn Jones won't be playing the character.
We can also add that when Charlie Cox debuts as Daredevil, he'll have a brand new costume as all the costumes and props from the Marvel Netflix shows have been auctioned and sold off.
The Echo series follows Maya Lopez as her life in New York as a gang leader catches up with her and she returns to her hometown to reconnect with her Native American roots. The series also stars Zahn McClarnon, Chaske Spencer, Tantoo Cardinal, Devery Jacobs, Cody Lightning, and Graham Greene; Sydney Freeland and Catriona McKenzie direct episodes, with Marion Dayre serving as head writer.
The series is expected to be released on Disney Plus in 2023.